Garcia Marquez Gauche Shop Staff Style
These photos were taken inside of the Garcia Marquez Gauche shop on Meiji Dori in Shibuya. (We covered the grand opening of this Garcia Marquez Gauche store previously.) The shop girls were nice enough to let us take a few pictures of the fashion that they were wearing while working in the shop. These photos give you and idea of Japanese shop girl style and a peak inside of the store itself. The shop girls are wearing hats, Garcia Marquez shirts, wide leg pants, a skirt, purple leggings, etc.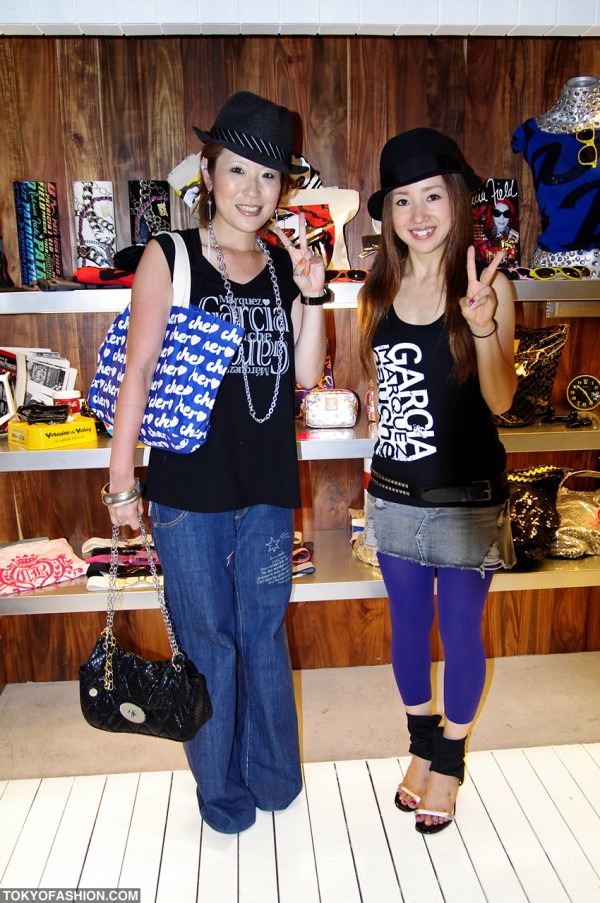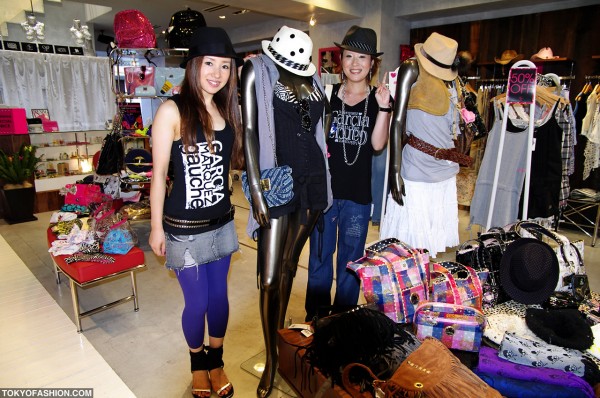 Click either photo to see it bigger.