Girl w/ Magenta-Tipped Hair in Frayed Resale Dress
This pretty Japanese girl with long magenta-tipped hair is Yui, a 20-year-old student. Her pink cotton dress with eyelet trim is from a resale shop. A lavender ribbon used as a sash adds a sweet touch while the frayed hem provides an edgy look. Her black platform sneakers with pink laces from Nadia are worn with lace-trimmed socks.
Accessories include a chiffon scarf braided through her hair, several plastic beaded bracelets, a silver star bracelet and a pink Hello Kitty watch. Her transparent plastic purse with lavender fur trim is from Spank!
We asked Yui about her favorite place to shop and the answer was Spank!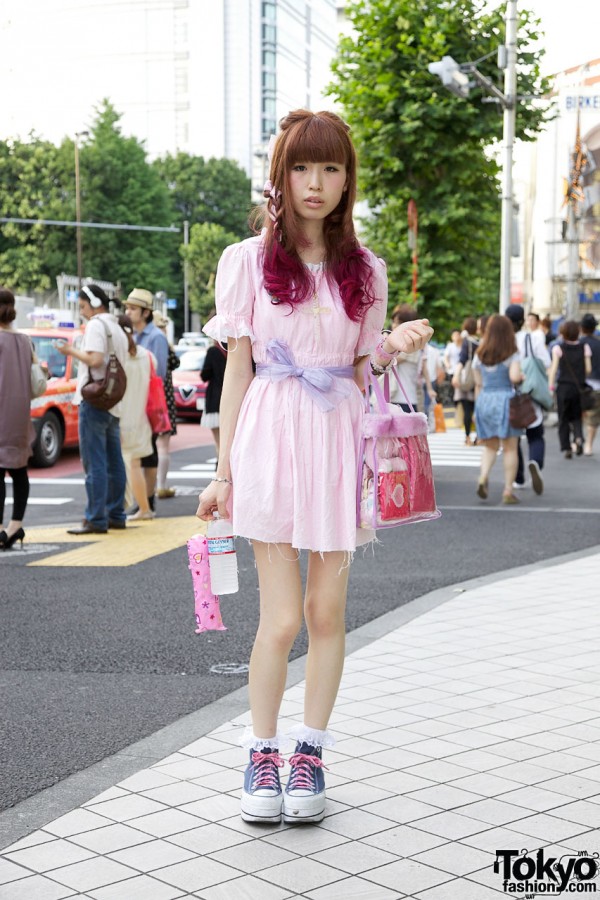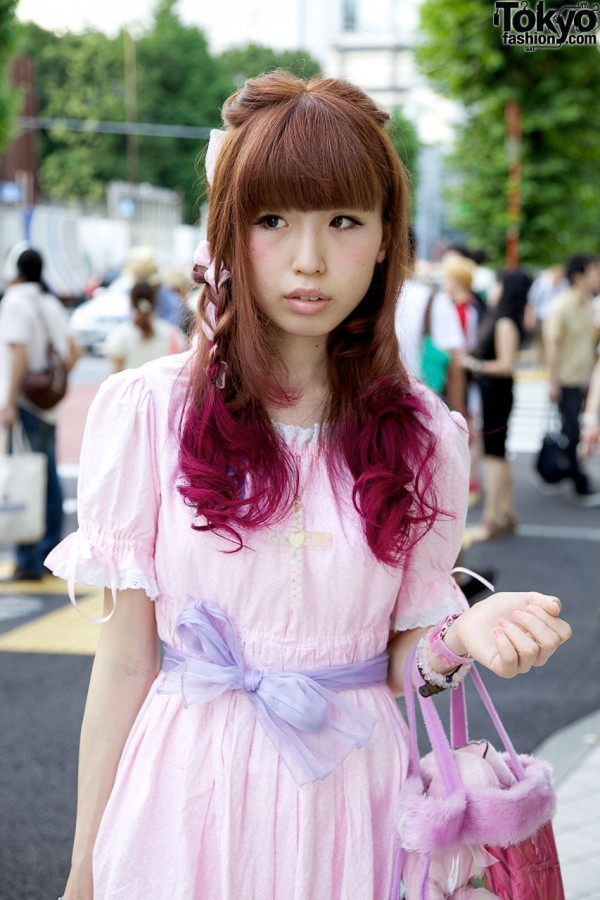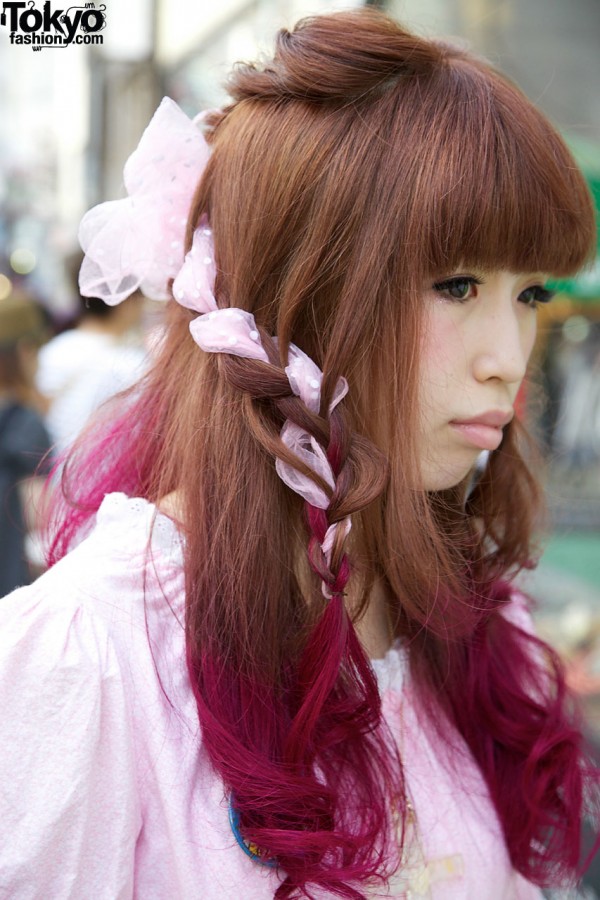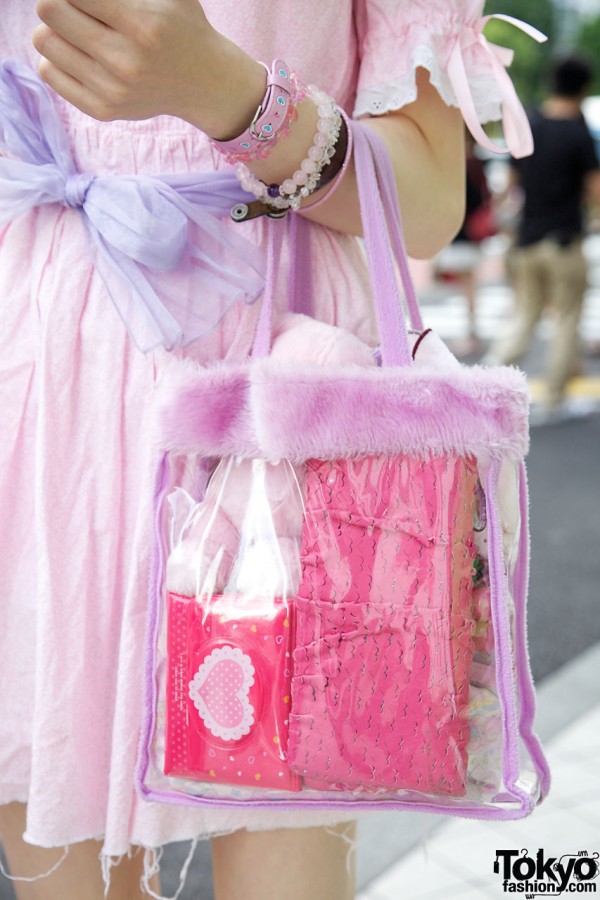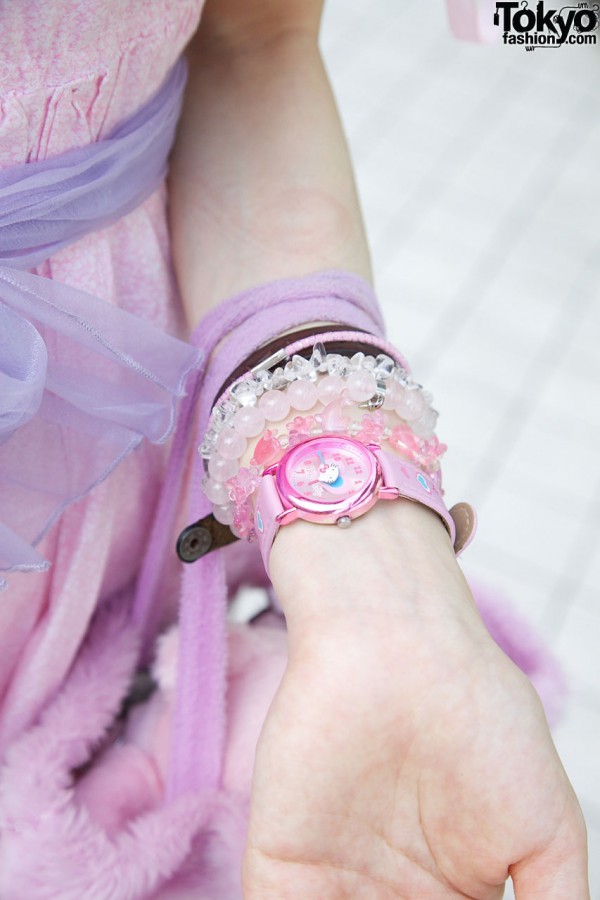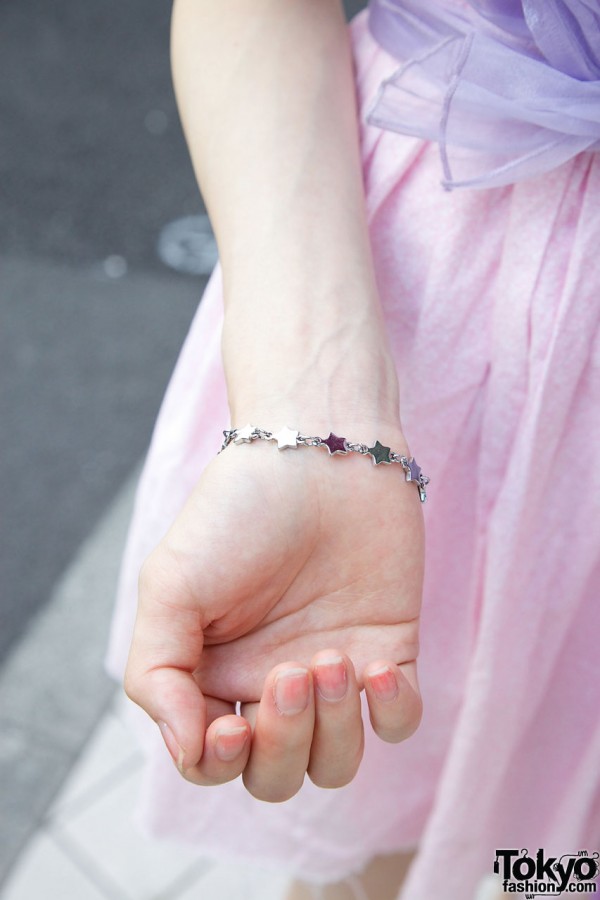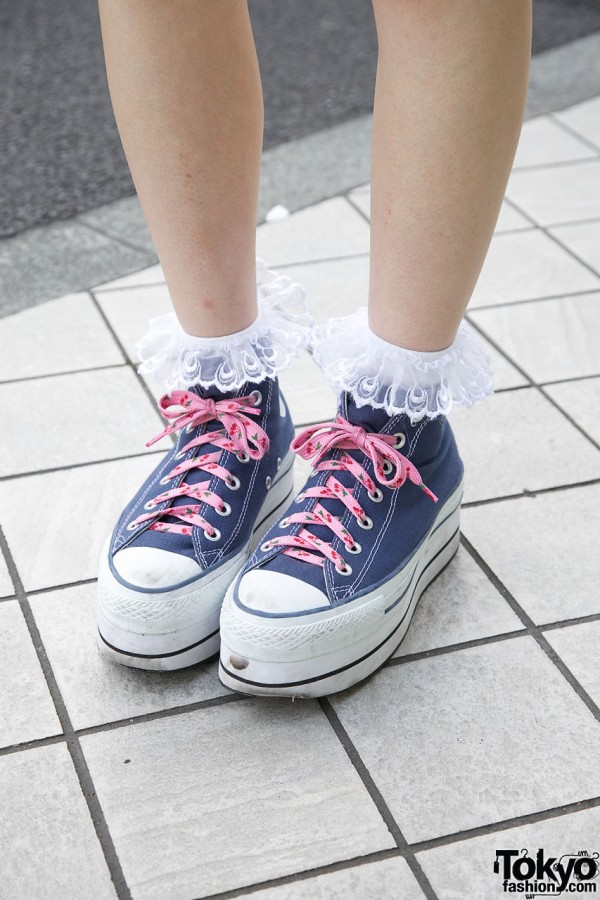 Click on any photo to enlarge it.