Girl's Bobbed Hair, Marc Jacobs Purse & Beams Boy Blouse
This Japanese girl with bobbed red hair is Hikari, a 19-year-old trade school student that we met in Harajuku. She's wearing a red pleated skirt from a resale shop with a stylish blue blouse from Beams Boy. Her gray platform shoes worn with gray ankle socks are from Tokyo Bopper.
Hikari's accessories include a splatter print Marc Jacobs handbag, a wide black leather and elastic belt and a Timex Mickey Mouse watch. Her jewelry includes a yellow heart pin and three heart bracelets.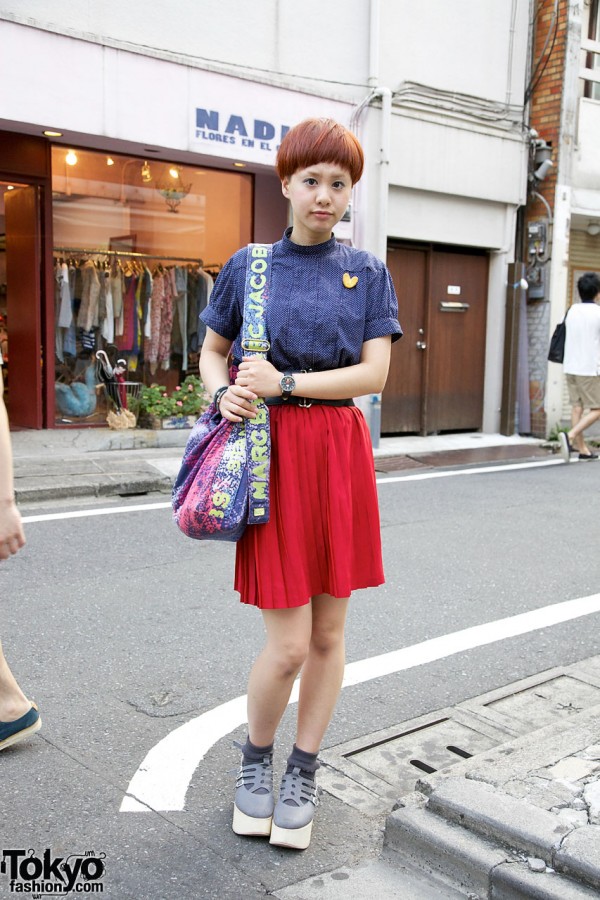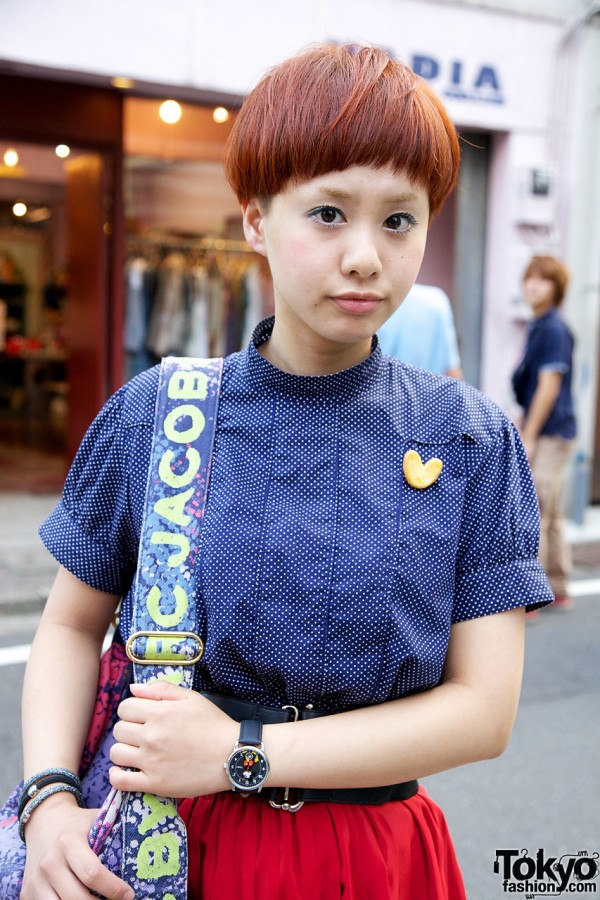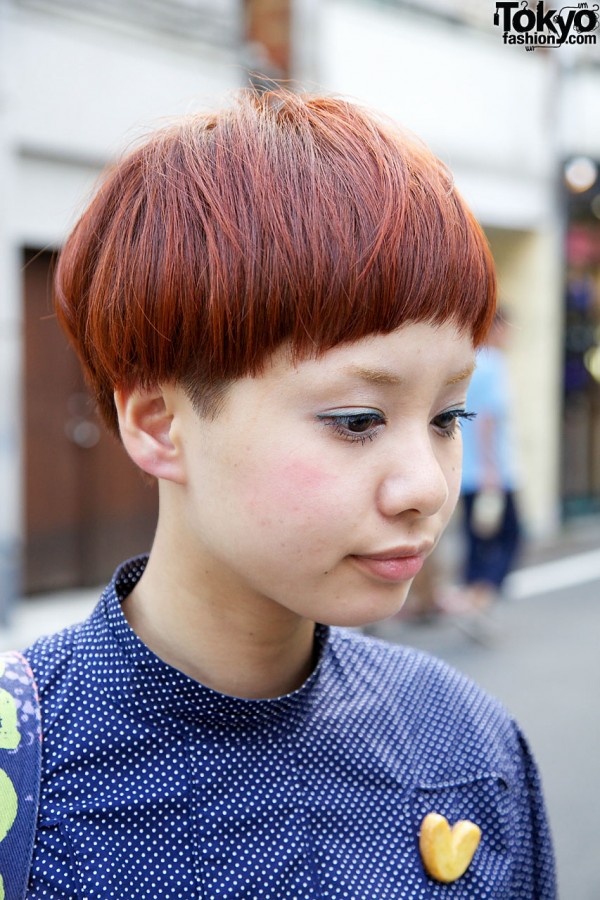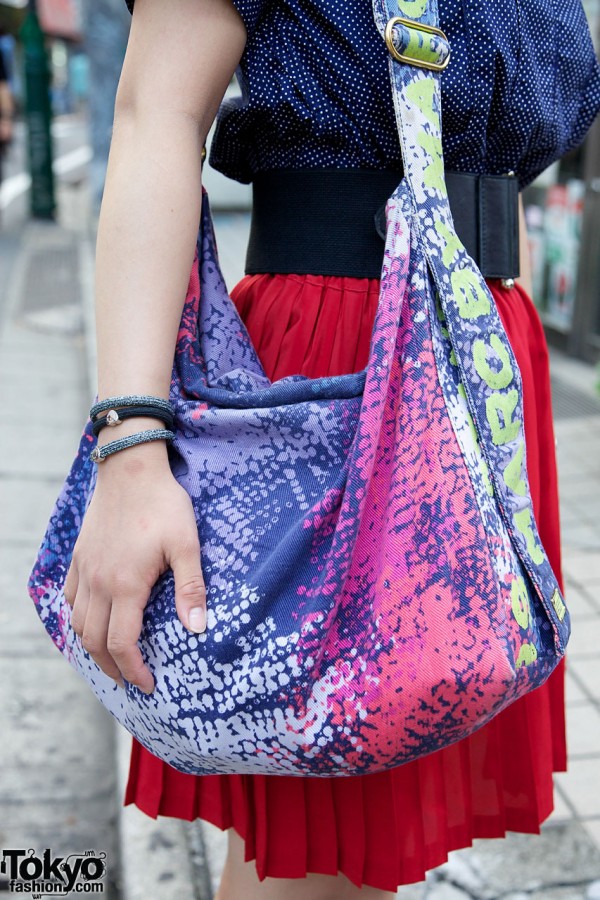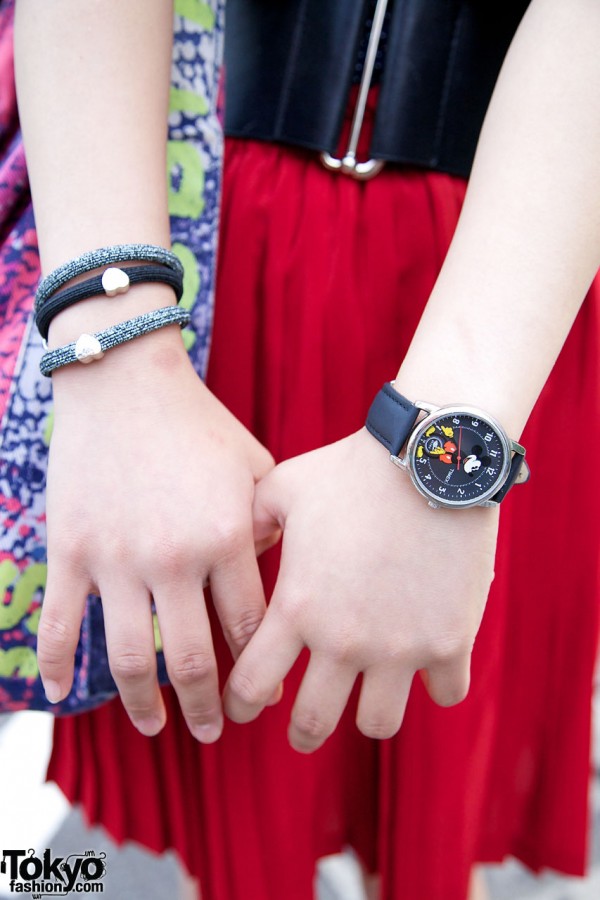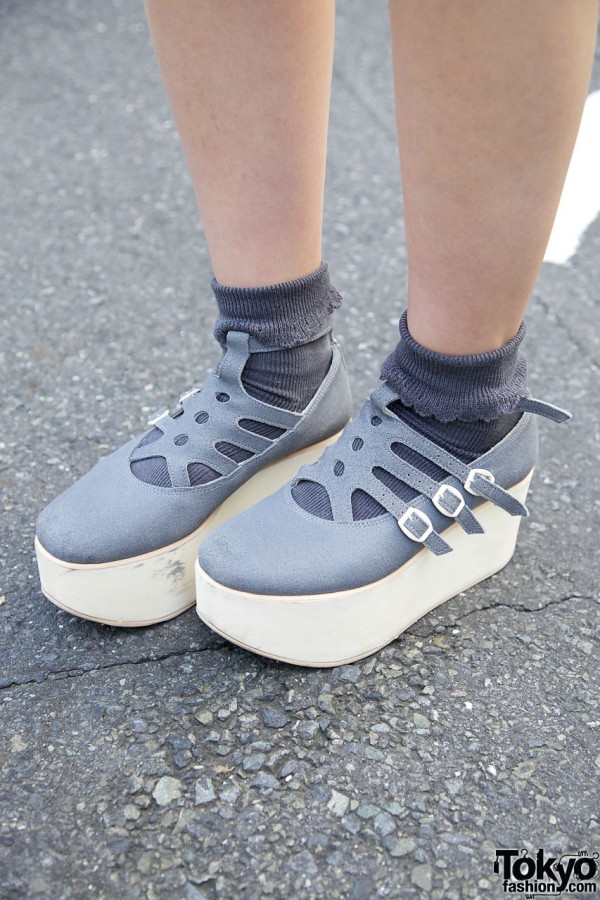 Click on any photo to enlarge it.