Girl's H>Fractal Spider Dress & Shredded Leggings
Mura is a nurse who has put together an eye-catching look with a spider print dress from H>Fractal (which along with Galaxxxy is her favorite fashion label), shredded black leggings and low-heeled sandals. She kept her look simple with a striking silver necklace and a graphic fabric bag from Alternative as her only accessories.
When we asked Mura about her favorite type of music the answer was techno.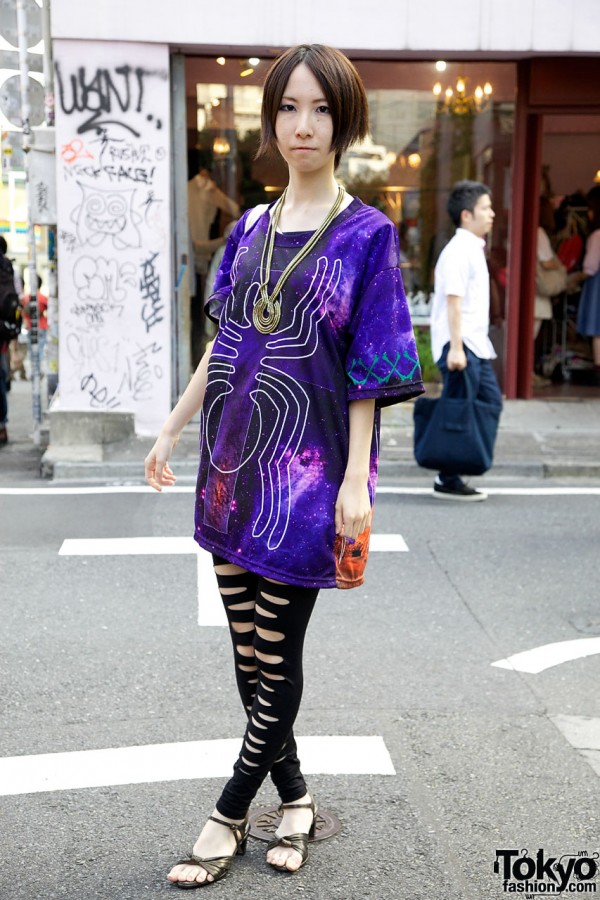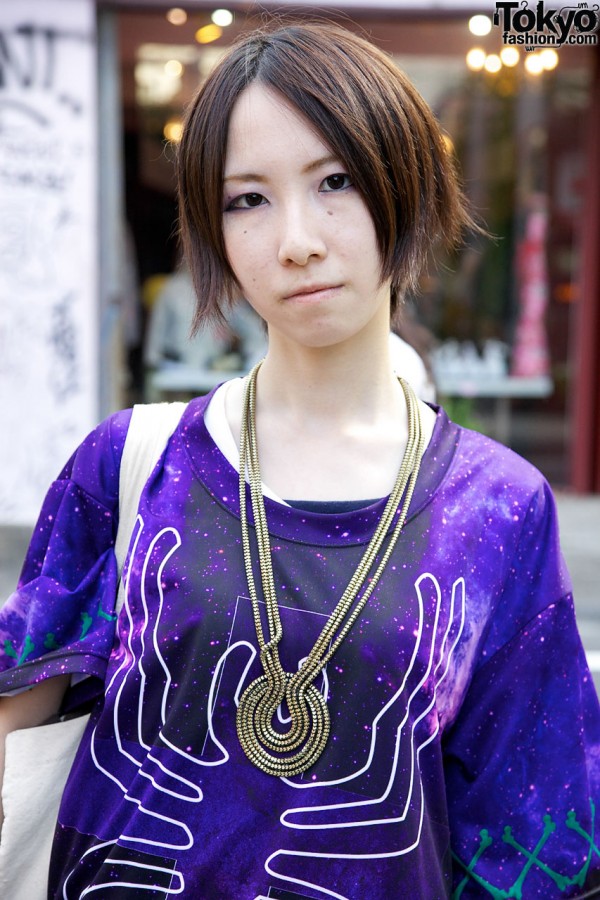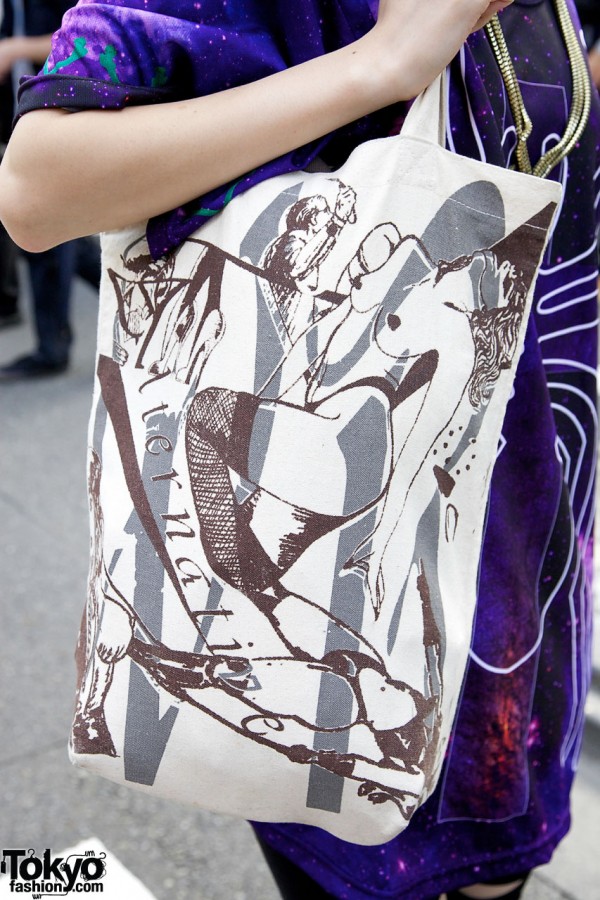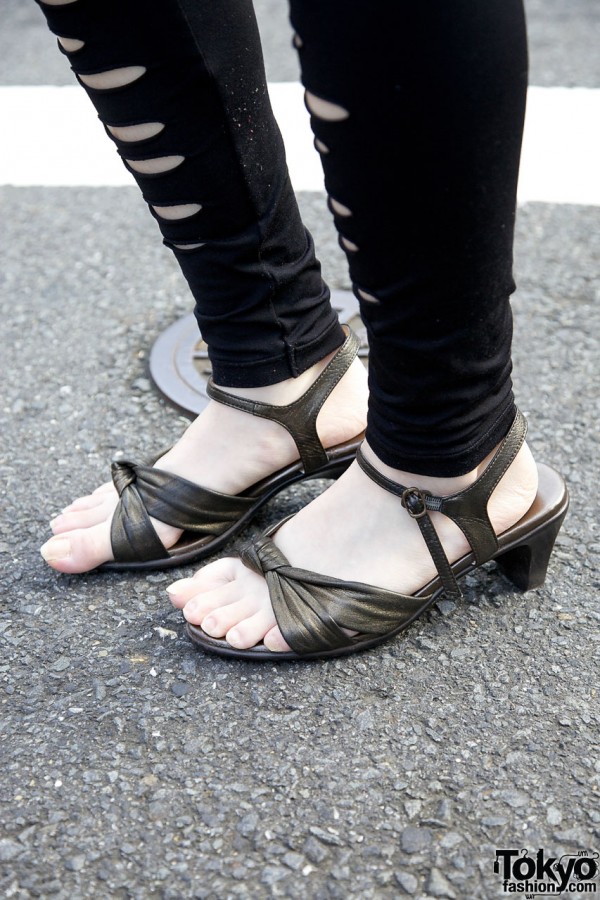 Click on any photo to enlarge it.