Girl's Peach Hair, All Stars Shirt, Adidas Shorts & Reebok Sneakers
This girl with peach-colored hair is Maho, an 18-year-old furita. Maho is wearing several items of athletic wear, including a Brooklyn All Stars Street Ball shirt from a resale shop and Adidas shorts. She's also wearing black fishnet tights, striped athletic socks and black, red and white Reebok sneakers.
Accessories from Sevens and other shops include a Tokyo Disneyland button with a picture of Michael Jackson, two eyeball buttons, a red bandana worn as a headband, two plastic watches, a plastic bracelet, pink ear plugs, a variety of silver ear studs, several silver rings and a silver chain necklace. Her fabric bag printed with Kanji characters if from Muji.
We asked Maho about her favorite brands and places to shop and the answer was Sevens and monomania. She also told us her favorite music is by The Mirraz.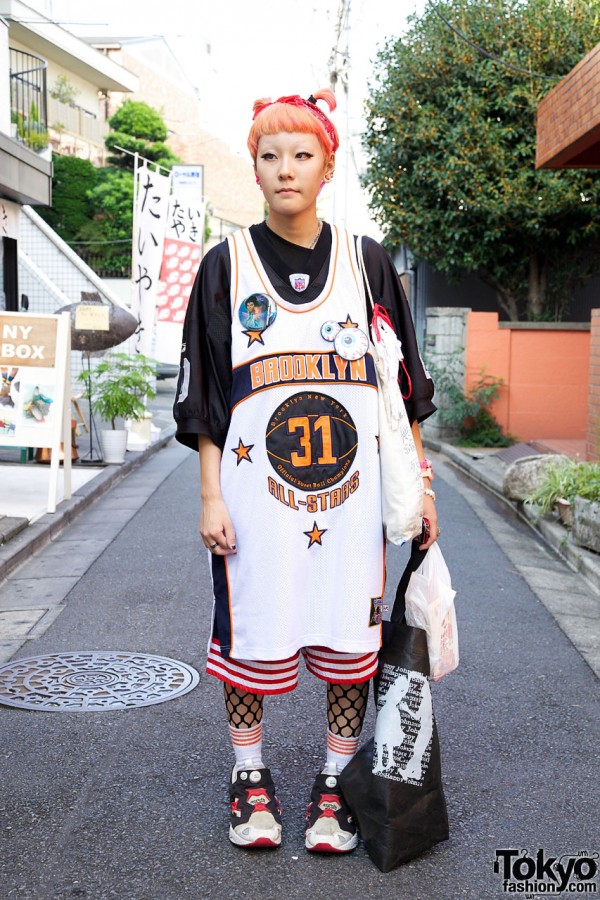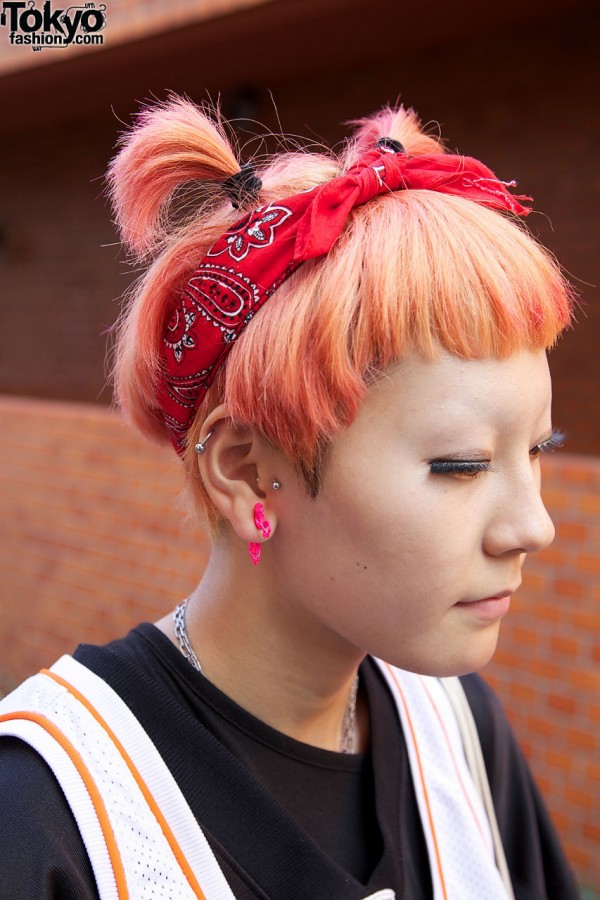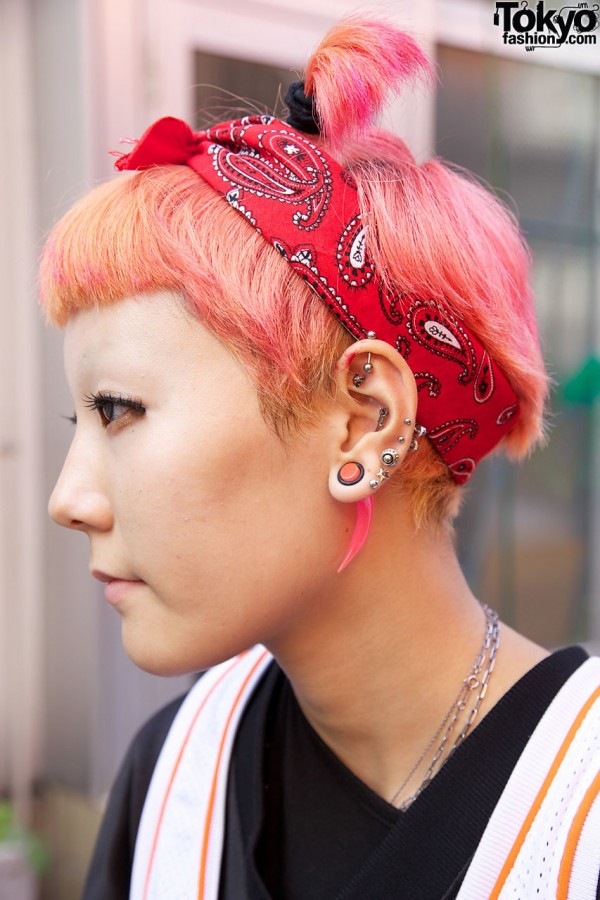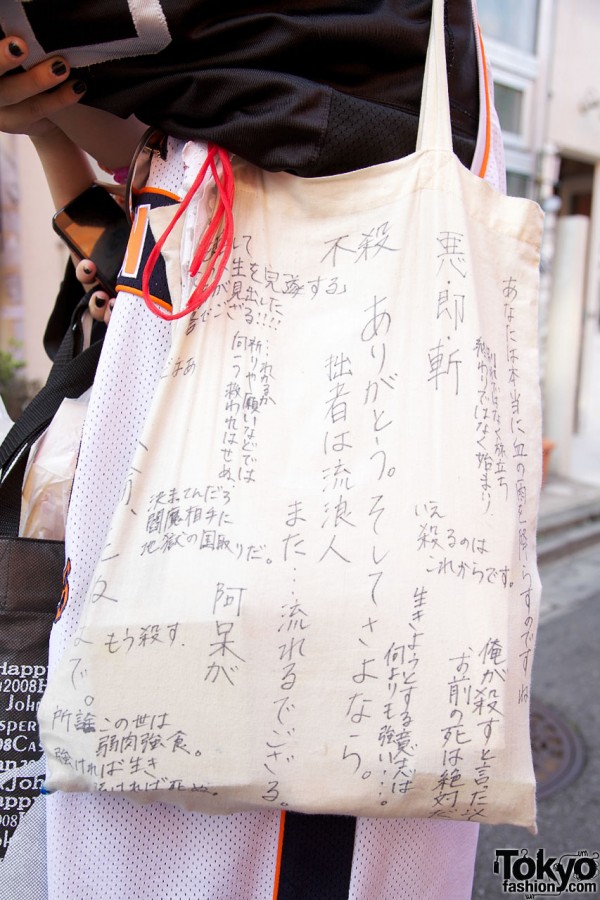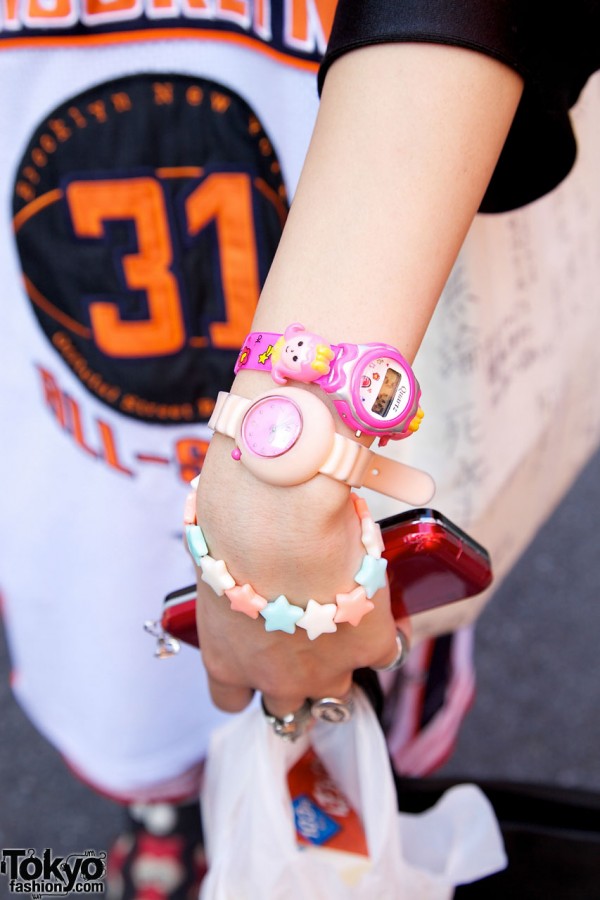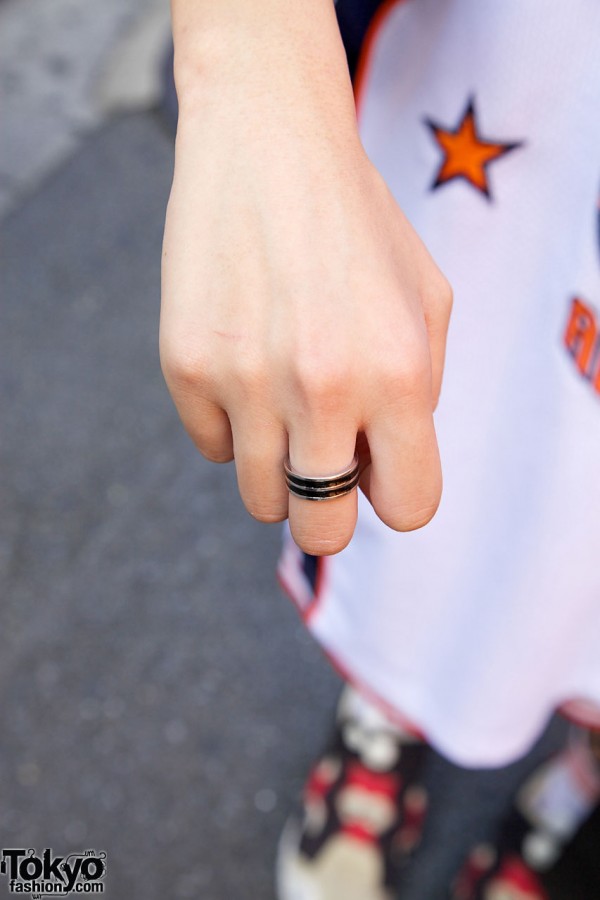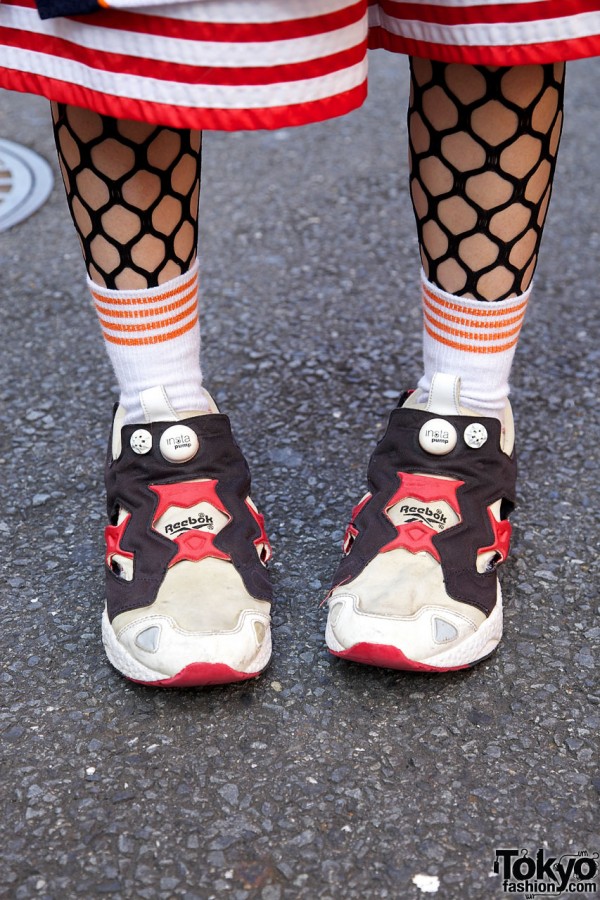 Click on any photo to enlarge it.