Givenchy Clown w/ Cards & Hayatochiri Suit
This cool blonde guy with sunglasses is Shu, a 19-year-old Yamano Beauty College student. He described his outfit to us as a t-shirt from Givenchy imprinted with the image of a clown and playing cards and a pajama set that he bought at Hayatochiri (a shop in Koenji's Kitakore Building). His shoes are from Dr. Martens.
Shu's accessories include Givenchy buttons on the straps of his large Nike SB backpack and a black knit scarf around his neck. He told us his favorite source for fashion is Supreme and his favorite type of music is US street punk.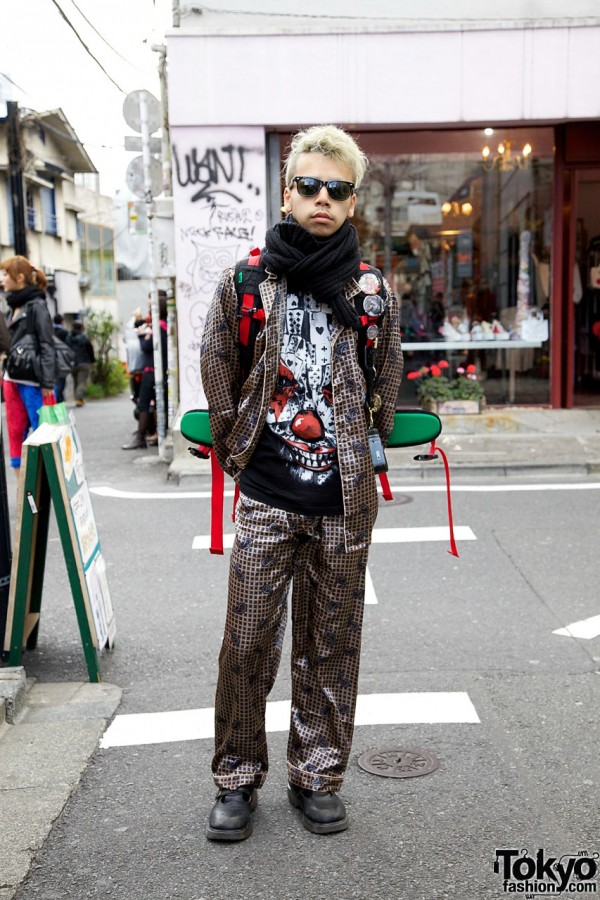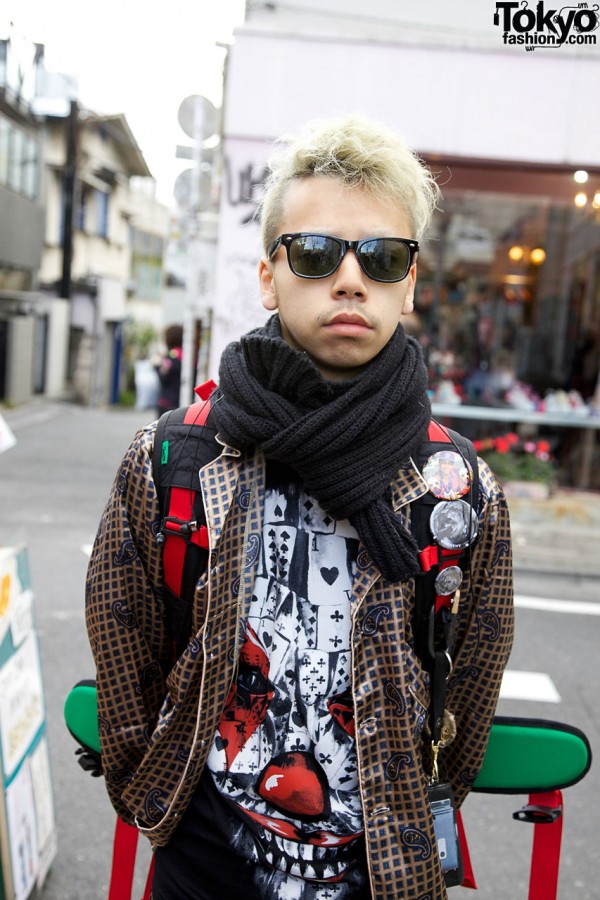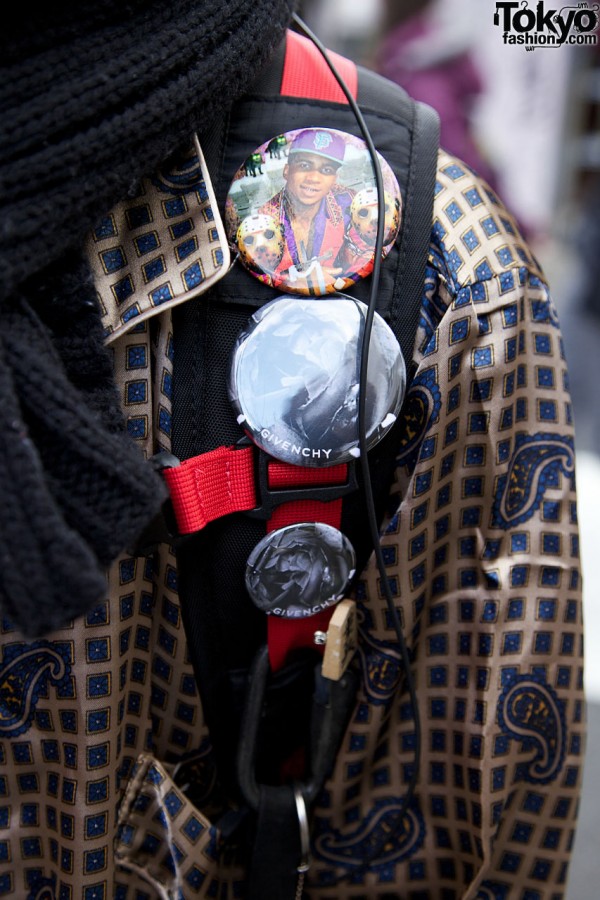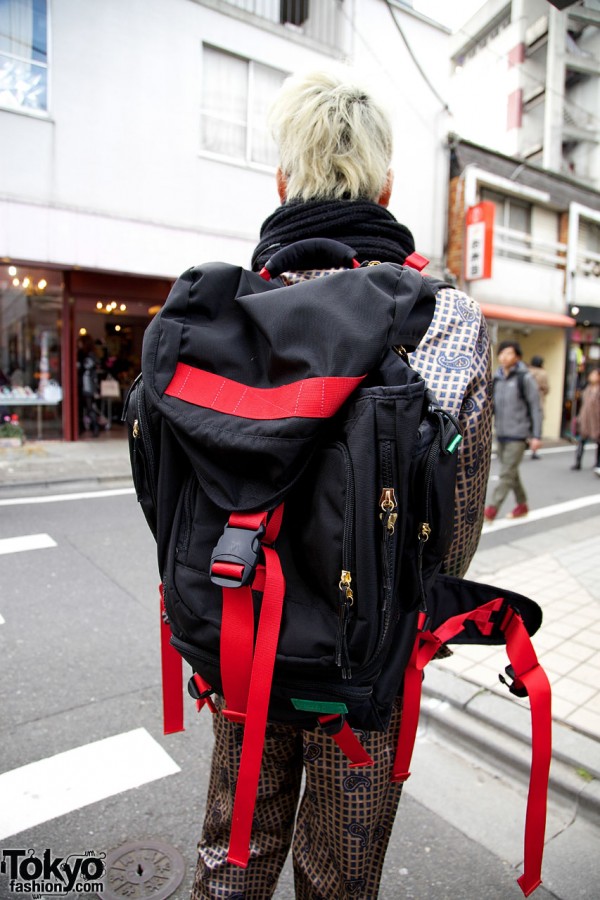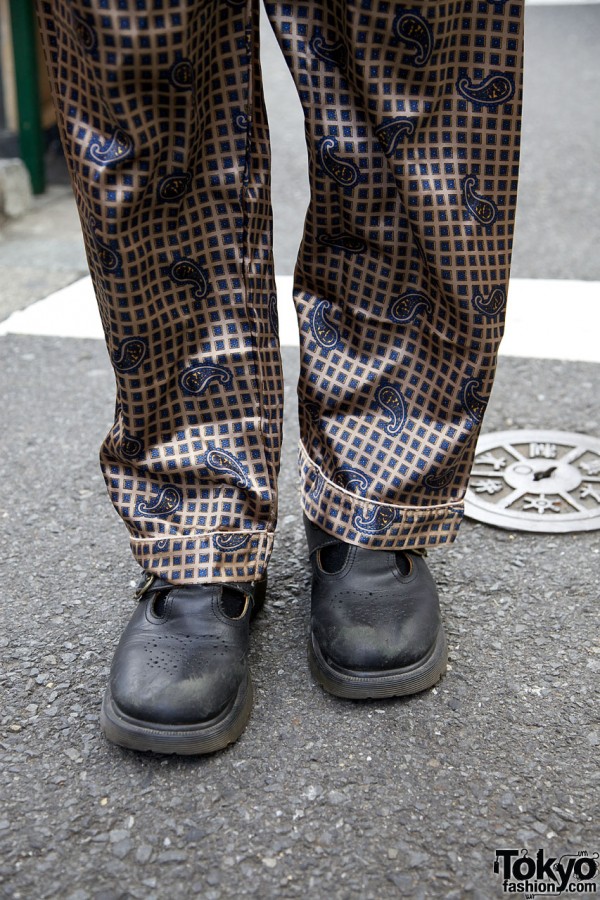 Click on any photo to enlarge it.