Golds Infinity Girls in Shibuya
These two friendly Japanese girls were photographed on Center Street in Shibuya. The girl on the left is wearing a fur hat with a big flower on it, a pink low cut top with a lot of black lace, a pink and black skirt, black loose socks (or leg warmers?) with jewelry attached to them, and black pumps. She is also carrying a black and gold handbag by the Japanese gyaru/Shibuya 109 brand Golds Infinity and she's wearing a big gold crown necklace. Her friend is wearing a mask (for when you have a cold in Japan), a black jacket, a white shirt with a tie, black shorts with lots of buckles on them, and black boots. She also has her phone on a cord around her neck. Their drinks are from First Kitchen.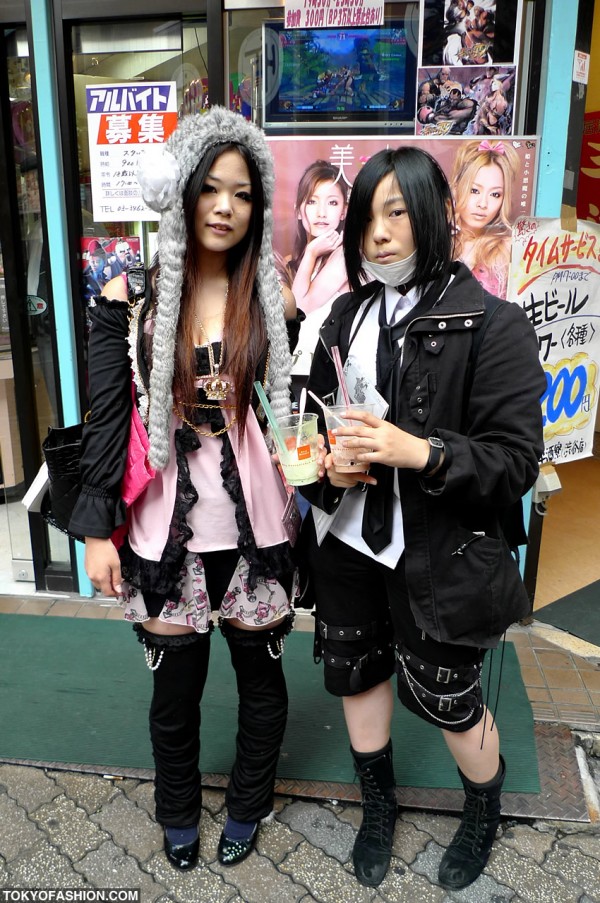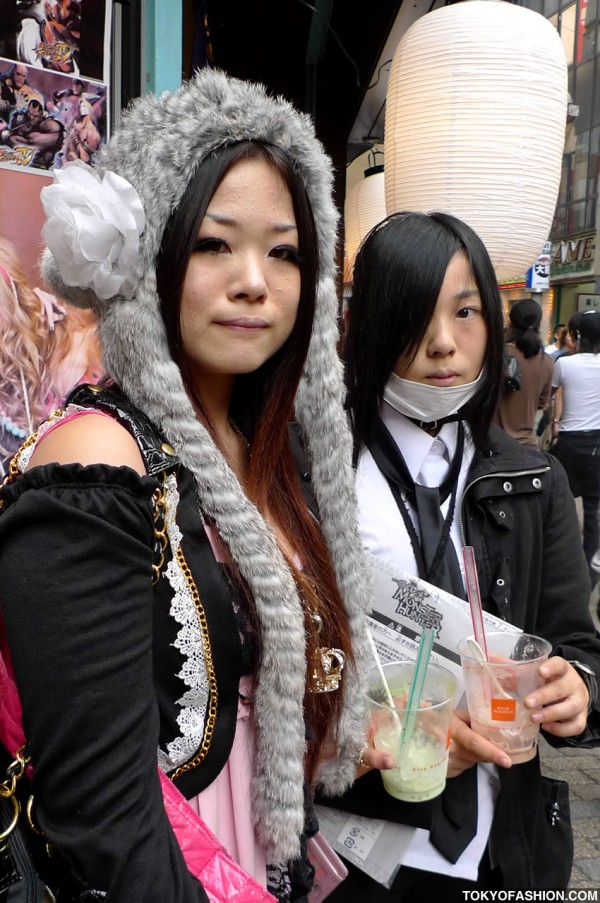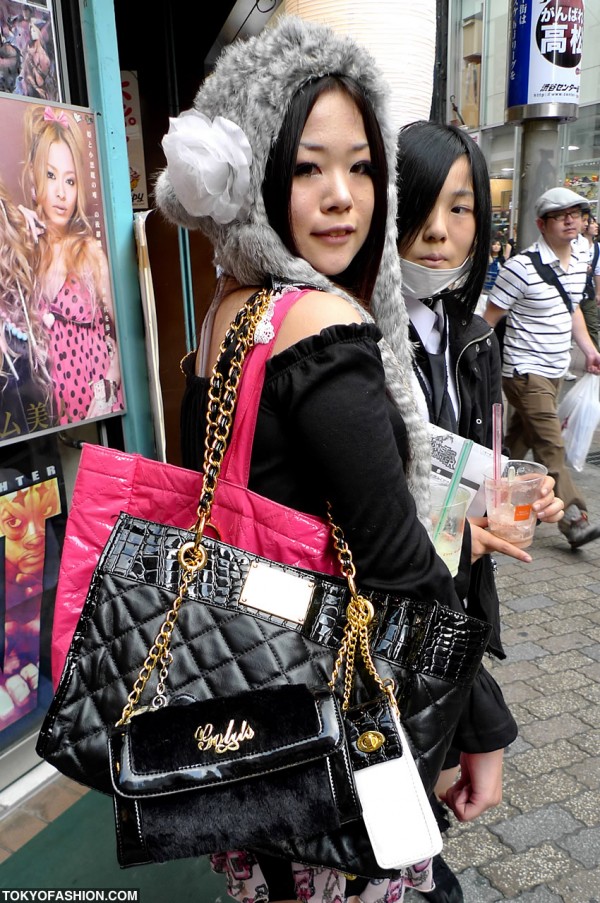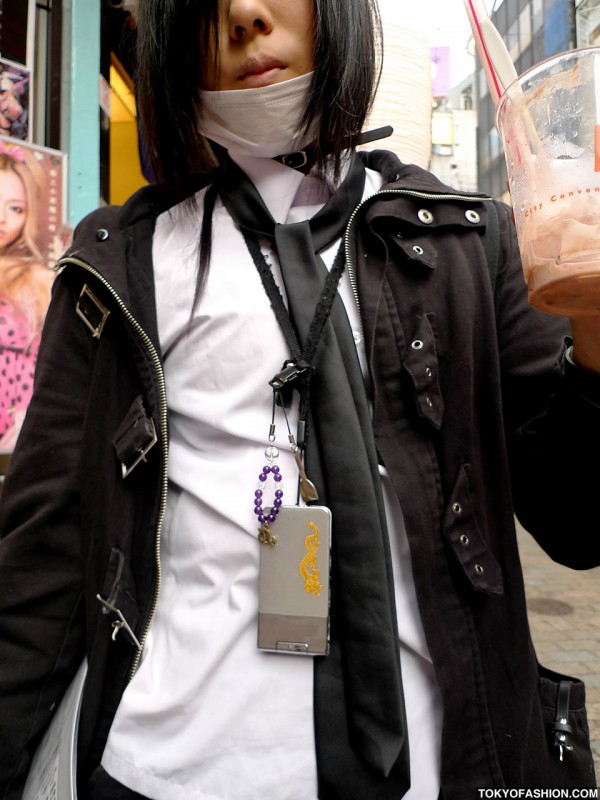 Click on any photo to enlarge it.