Goth Girl's Bikini Top, Wedge Sandals & Handmade Cross
This Japanese goth girl with bangs and braids is Setsuko, a 16-year-old student. Her unique outfit includes a black t-shirt under a polka dot bikini top, a black gauze skirt and black chiffon overshirt.
Setsuko's accessories include a large handmade red cross on a string around her neck and a large button on her lapel. She's also wearing black wedge sandals and ruffled black socks. Black and silver fingernail polish and a black ring complete her look.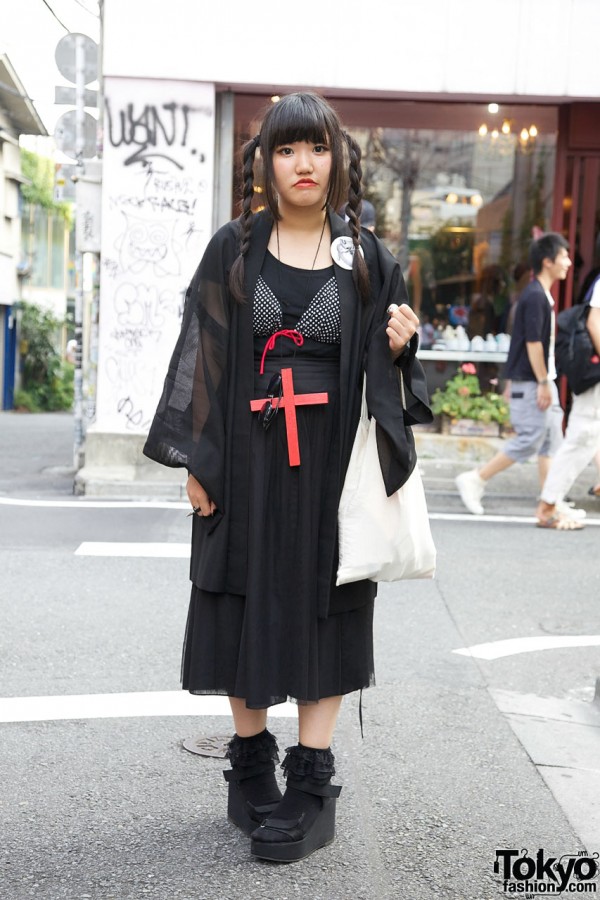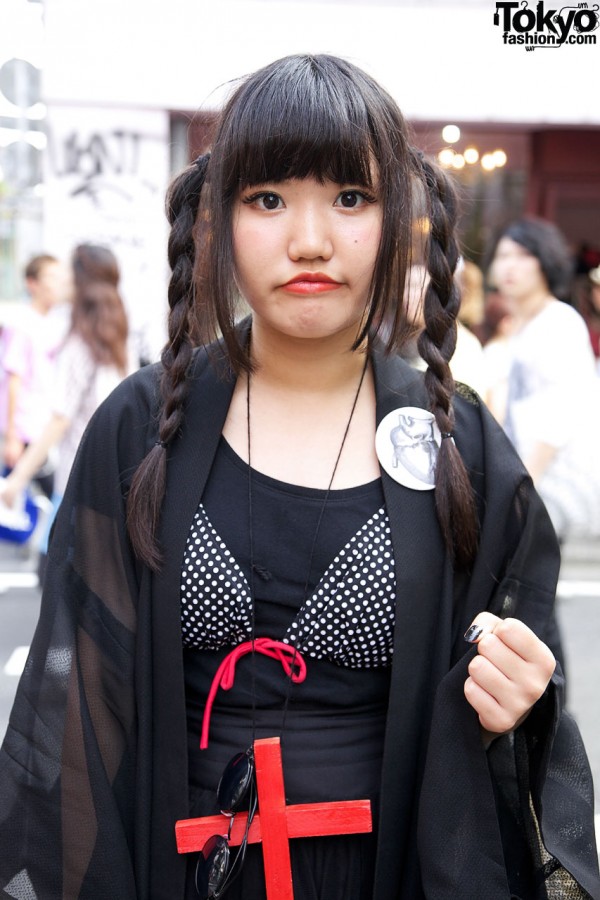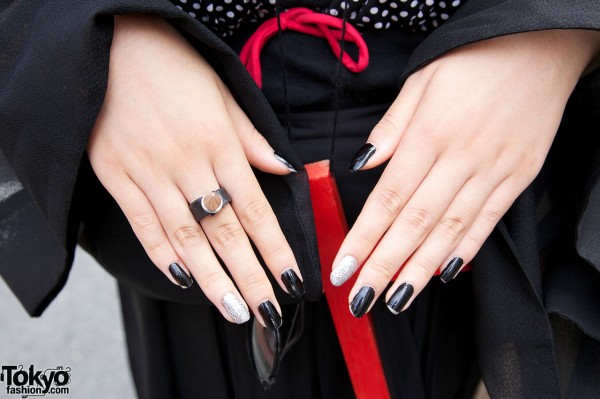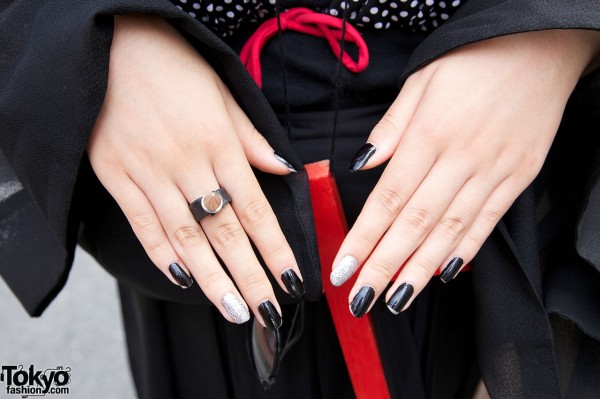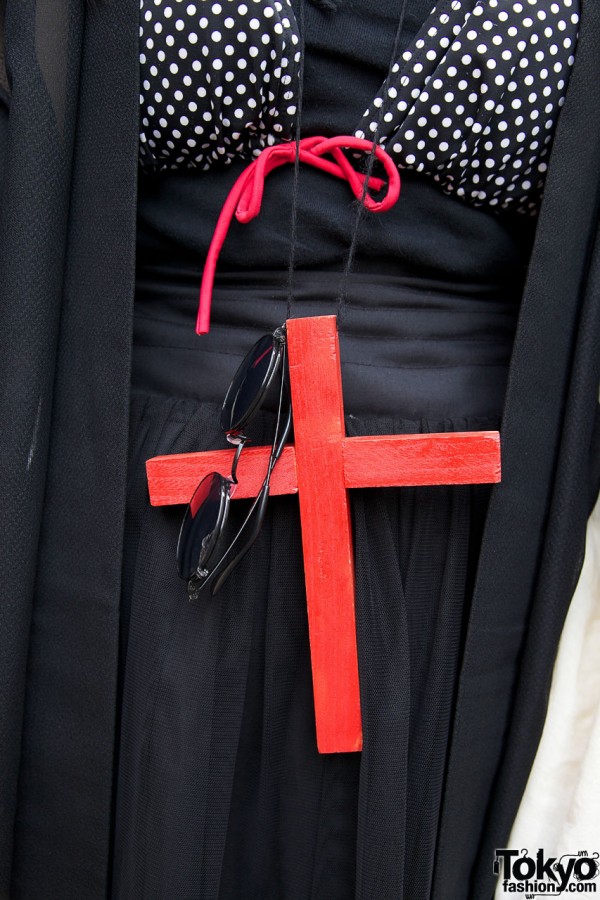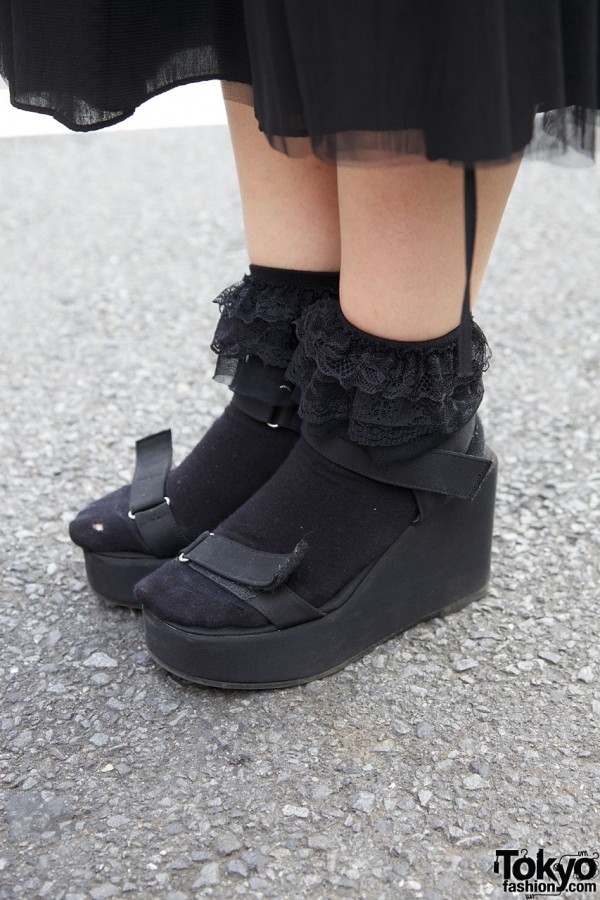 Click on any photo to enlarge it.