Green Beret, Mini Skirt & Leopard Print Leggings
This cute girl with long blonde hair, leopard-print leggings and a green beret is Maki, a 20-year-old college student. She bought her gray flannel baseball-style Conocoto jacket at a used clothing store. She's also wearing a white shirt and a floral print mini skirt. Her suede shoes with rocking horse platforms are from Tokyo Bopper and her fabric tote bag with schematic illustrations is from Gigot.
Maki's accessories from Aquvii and Vivienne Westwood include two cool silver rings and a variety of ear piercings. She has some buttons pinned to her jacket, including one from the Oakland Athletics baseball team. The funny girl-with-her-tongue-out pin on her hat is from the Harajuku shop Dicokick.
We asked Maki about some of her preferences and she said she likes to shop at Macaronic, Aquvii, Haight & Ashbury (the Tokyo store) and Nusumigui. Her favorite musical group is The Telephones.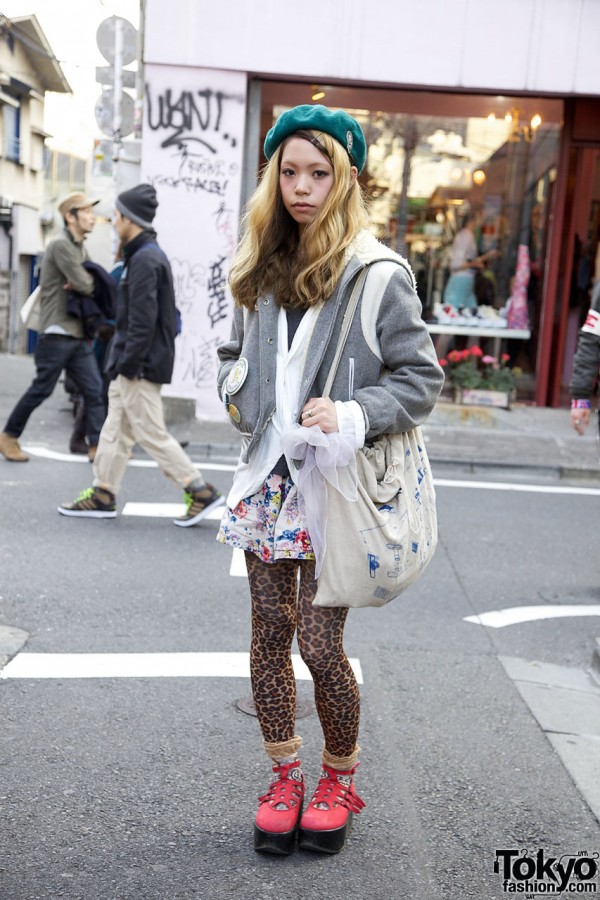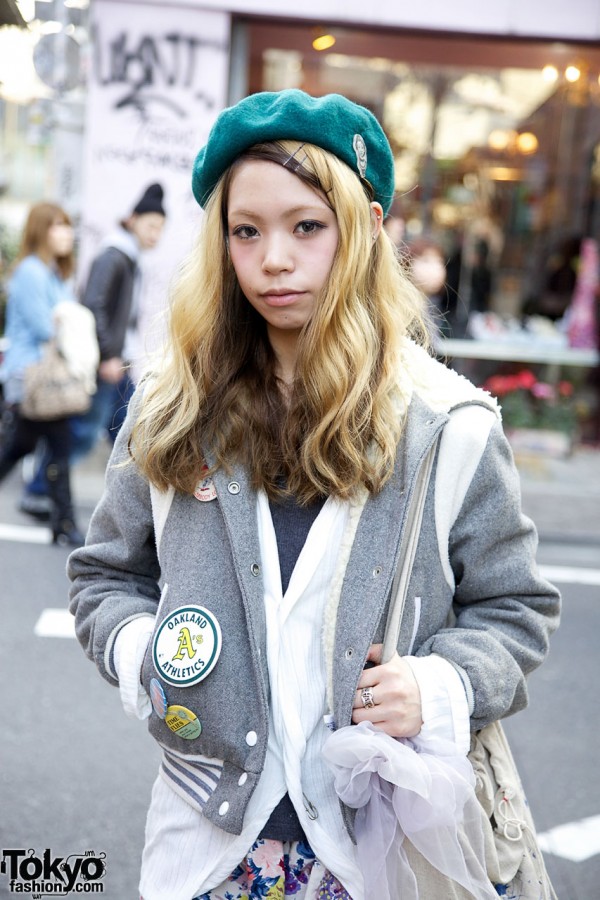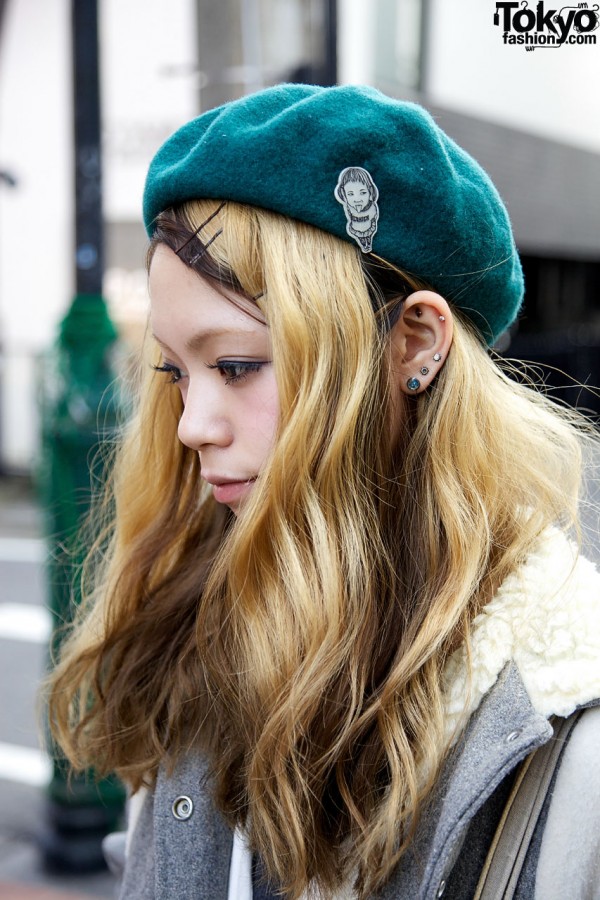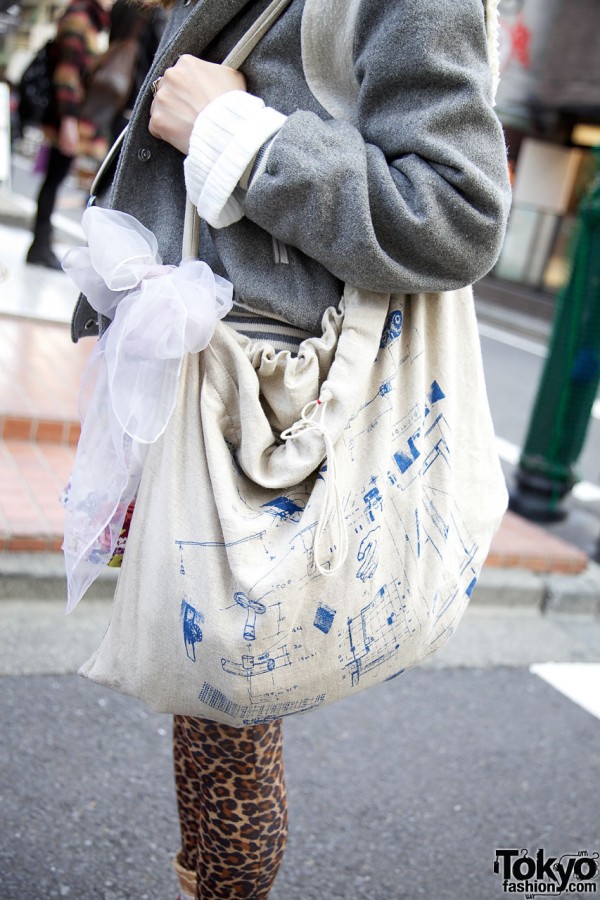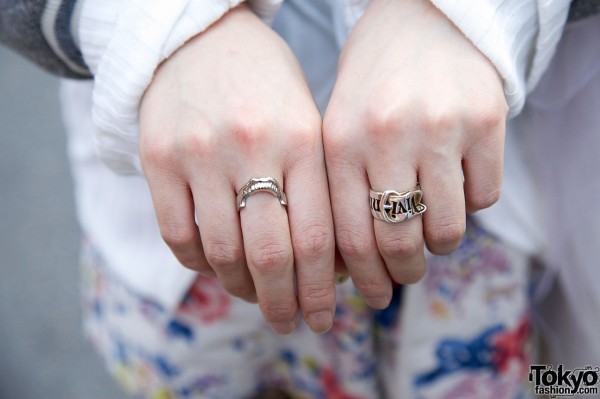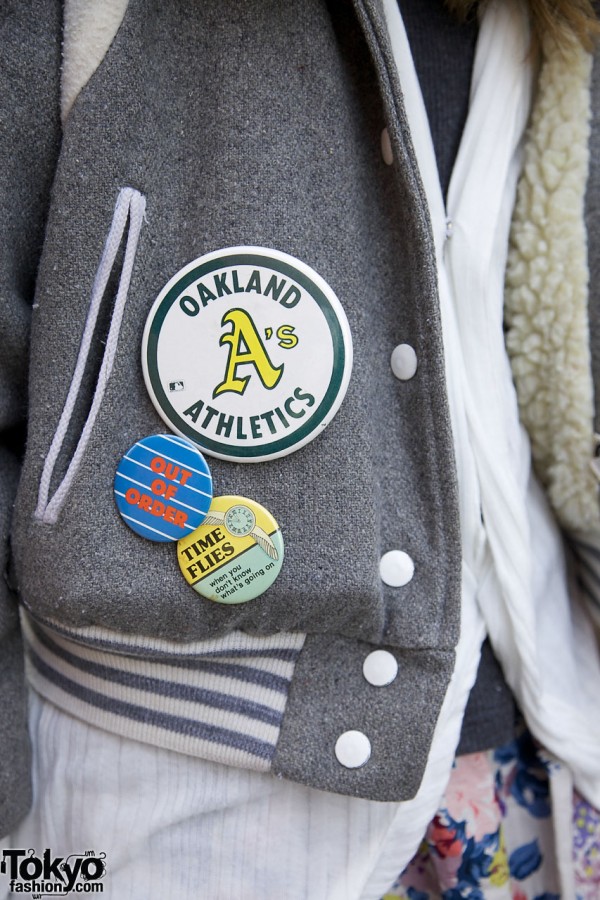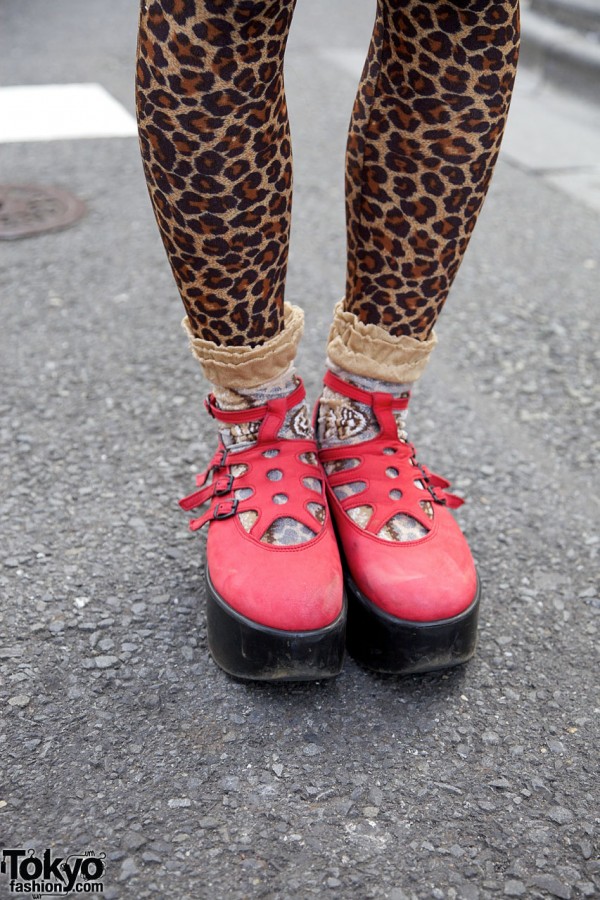 Click on any photo to enlarge it.