Grimoire & Dolly Flower Girl in Harajuku
This 22-year-old Japanese college student was photographed in Harajuku. She's wearing a flower print sweater over a belted flower print dress, a fur around her neck with a flower broach, maroon leggings, baggy socks, and boots. She's also carrying a flower-print shoulder bag. She told us that almost all of her outfit came from either the Japanese shop/brand Grimoire/Dolly, or the Harajuku vintage clothing shop Amen. Also, her boots are from the select/resale shop Crisp. Her overall style definitely falls in line with the Grimoire / Dolly look – sort of a romantic antique European vibe.
As far as what she likes, she told us that yu-yu and Dolly were two of her favorite fashion brands and that her music tastes lean toward Chara and chatmonchy.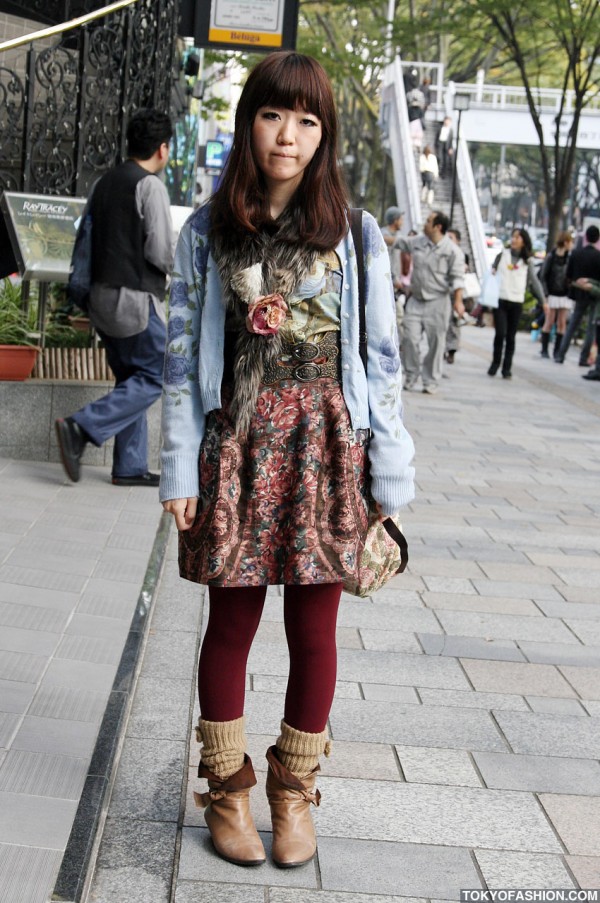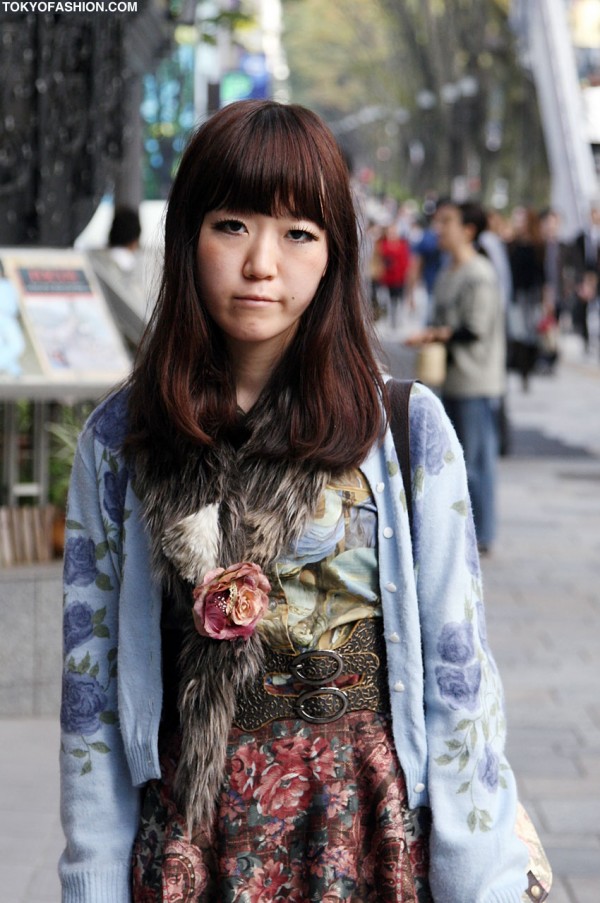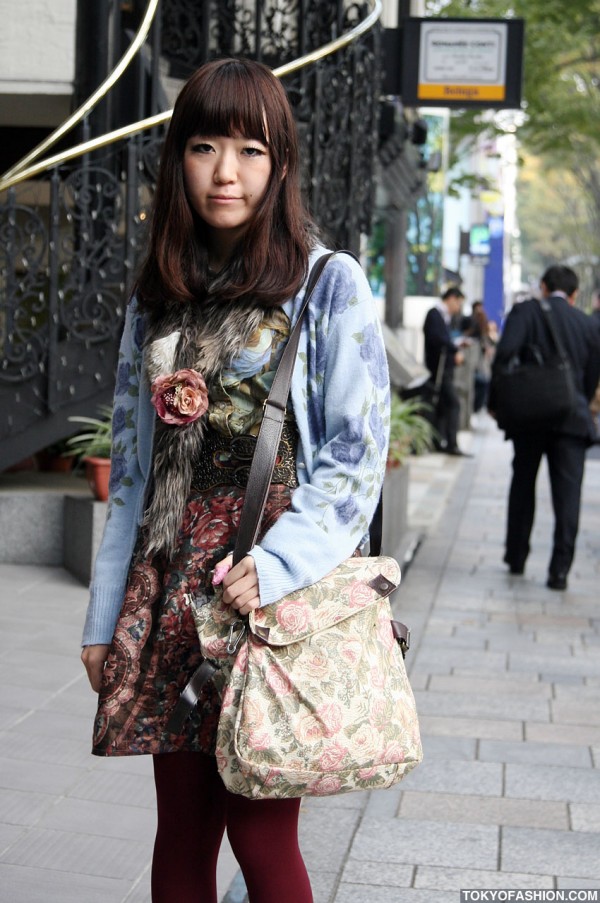 Click any photo to enlarge it.