Grimoire Girl in Paisley Shawl
This cute girl with long hair and bangs is 20-year-old Yu. Her outfit is in the romantic dolly-kei style. It includes a fringed purple paisley shawl over a layered long skirt and blank chintz robe. Around her neck is a large decorative tassel that nicely picks up the colors in her shawl.
Yu is also wearing a hat decorated with vintage flowers and feathers and carrying a vintage needlepoint purse. Both items are from Grimoire. Her jewelry includes a small silver stud in her lower lip.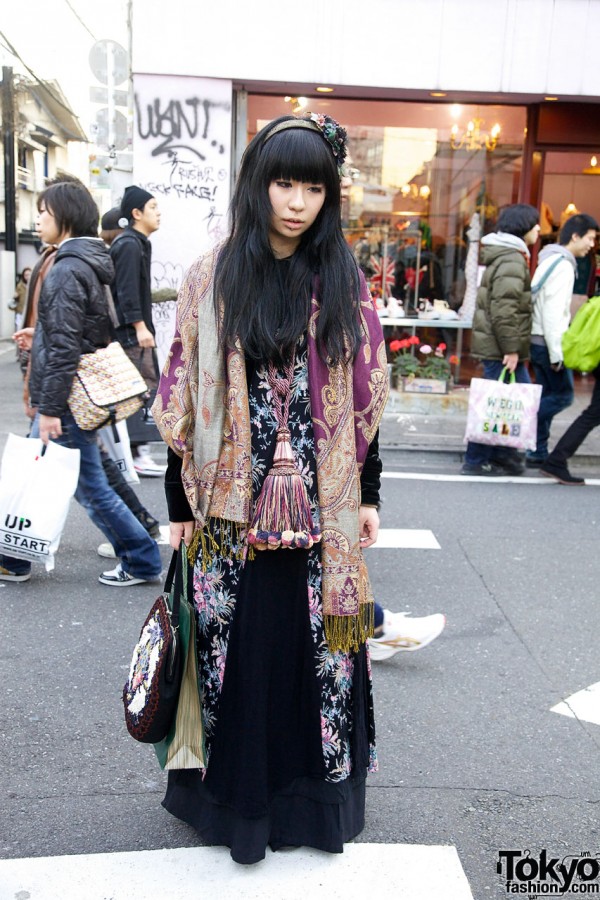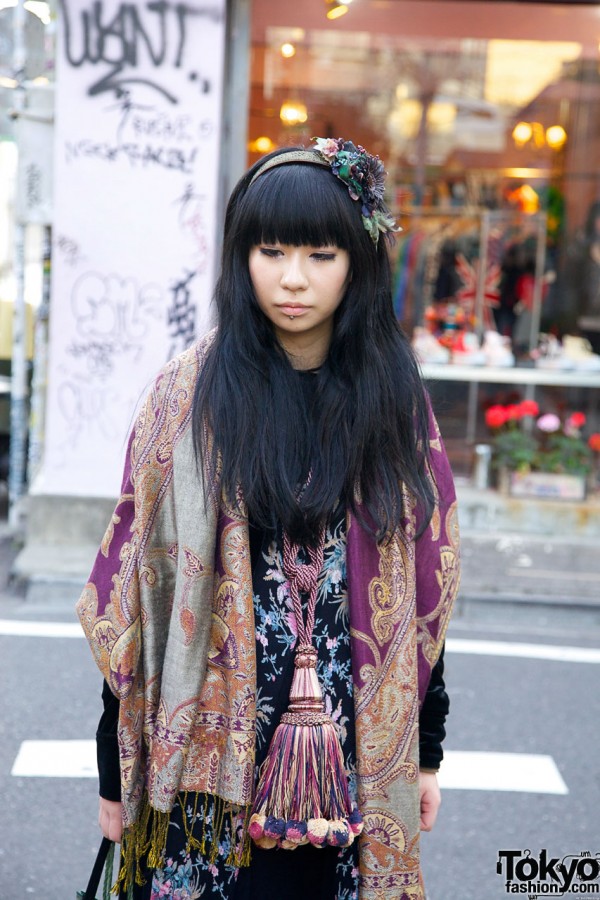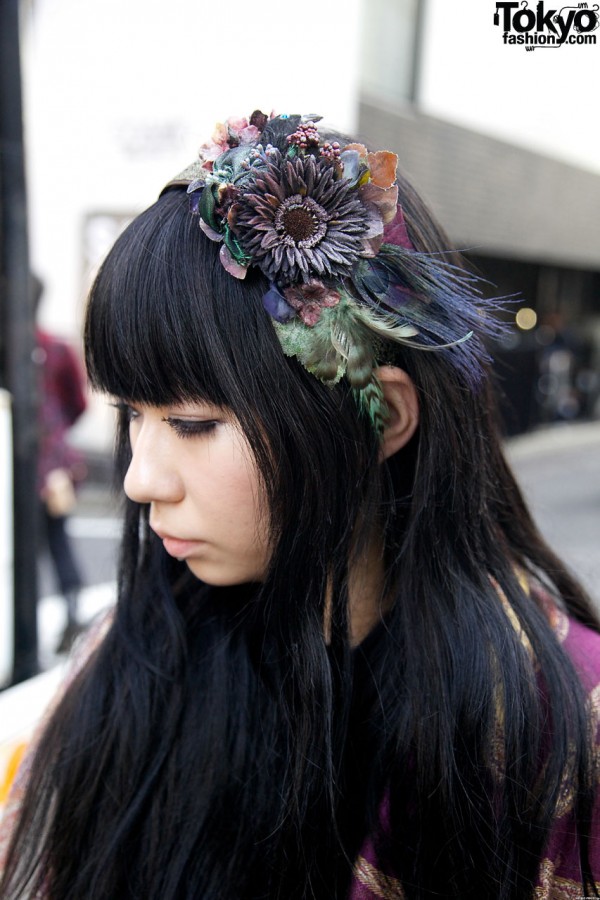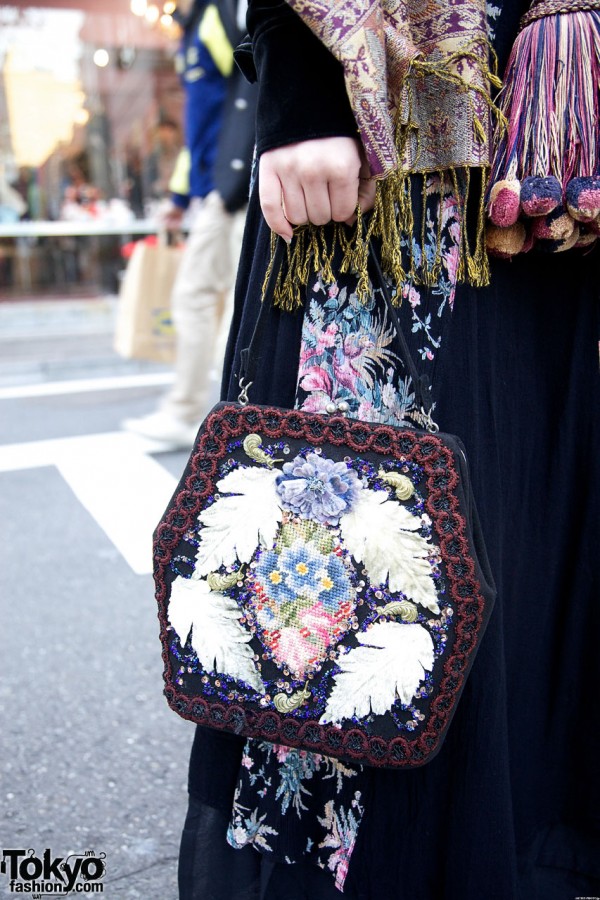 Click on any photo to enlarge it.