Grimoire & Sunao Kuwahara Dolly-kei Girls
These cute girls are showing some Dolly-kei style in Harajuku. On the right is Saki, who we've featured here in the past. Her black dress is from Grimoire – her favorite shop. She's wearing black lace stockings and vintage shoes from Grimoire. Her vintage flowered bag is also from Grimoire. Saki's accessories include a vintage shawl, a porcelain doll's head on a chain (a Dolly-kei touch) and a Rurumu head decoration made from lace, net and large tassles.
The cute girl on the left is named Yuitan. She's wearing a black jacket from Gomme over a white Sunao Kuwahara dress with a graphic decoration. Her black velveteen bag from Comme des Garcons is embellished with velveteen bows. She's also wearing black tights and stylish Dr. Martens boots. Her accessories include a hair bow made from a print scarf and a black ribbon necklace.
Even if you don't read Japanese, you can visit Yuitan's blog and see some cool pictures. Yuitan's favorite clothing label is Cabane de Zucca and she likes the music of Okamoto's.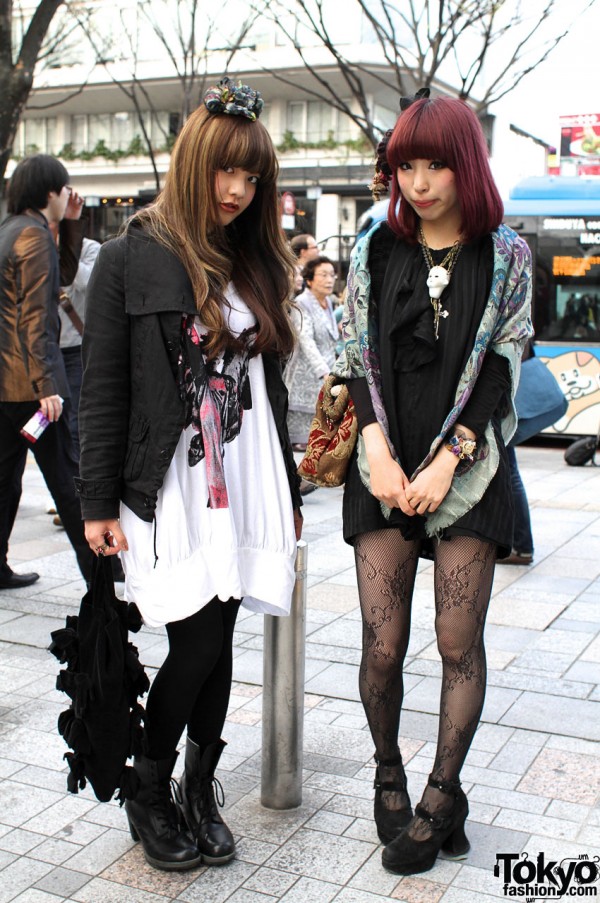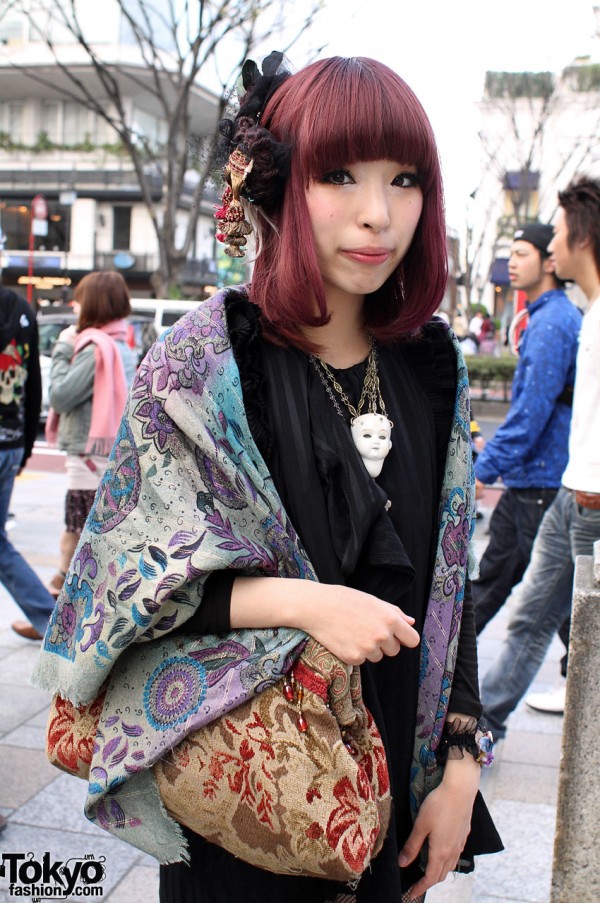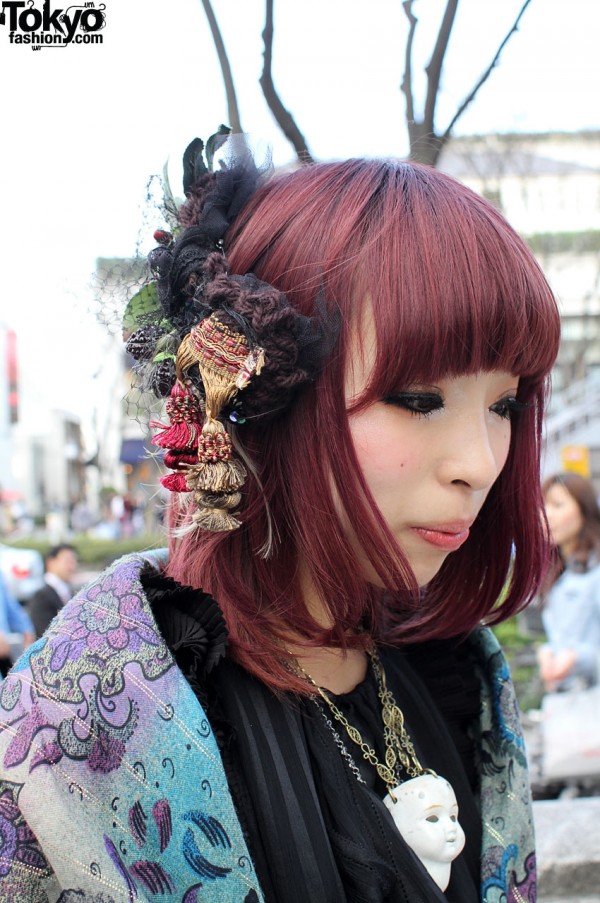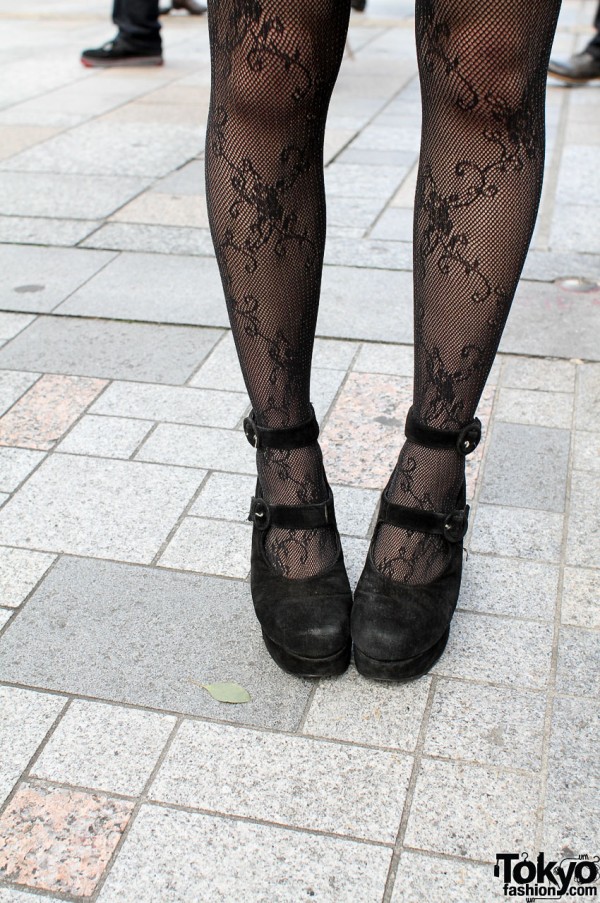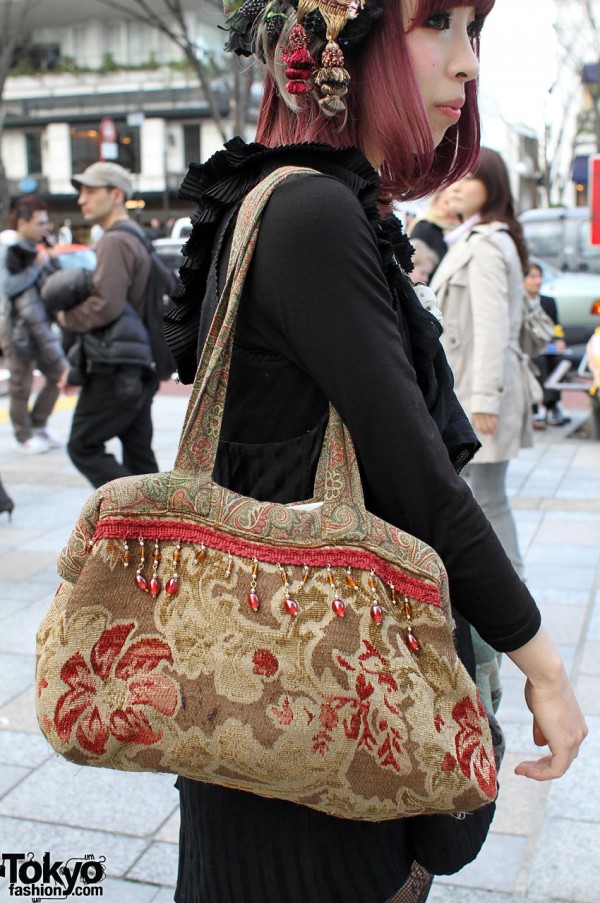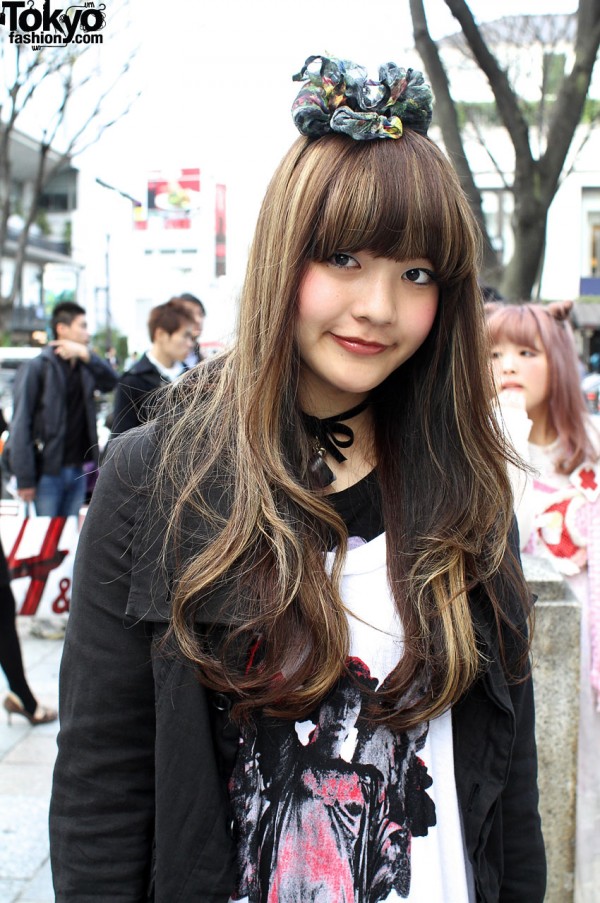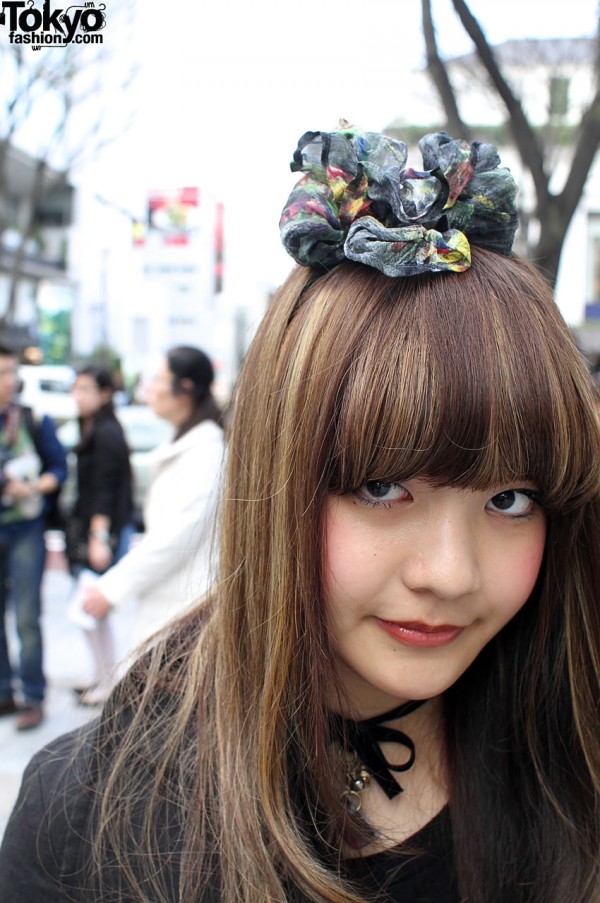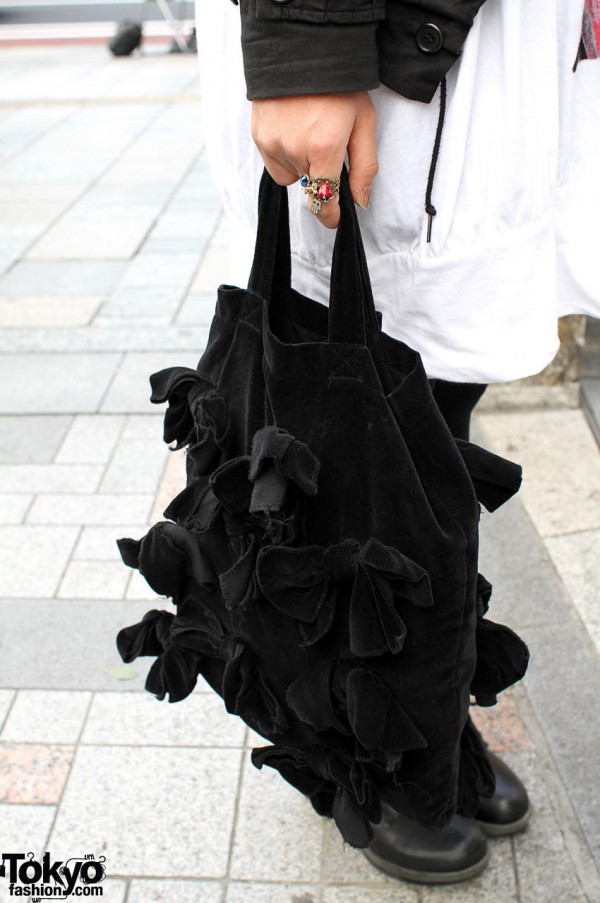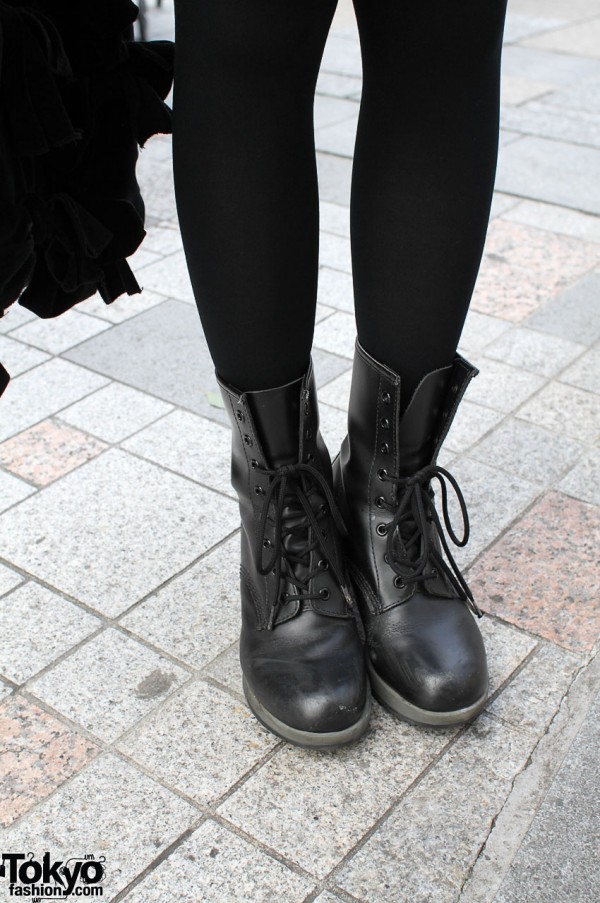 Click any photo to enlarge it.