Grimoire & Yohji Yamamato
Here's Tanaka, a 19-year-old specialty school student in a cute vintage prairie dress from Grimoire. Her clog-style shoes are also from Grimoire. A beret hat from Yohji Yamamato adds a lot of style to her outfit, along with her tooled leather handbag, another find from Grimoire.
Tanaka's favorite shops is Grimoire and her favorite designers are Tsumori Chisato and Limi Feu. We asked about her favorite music and she said it's Judy and Mary.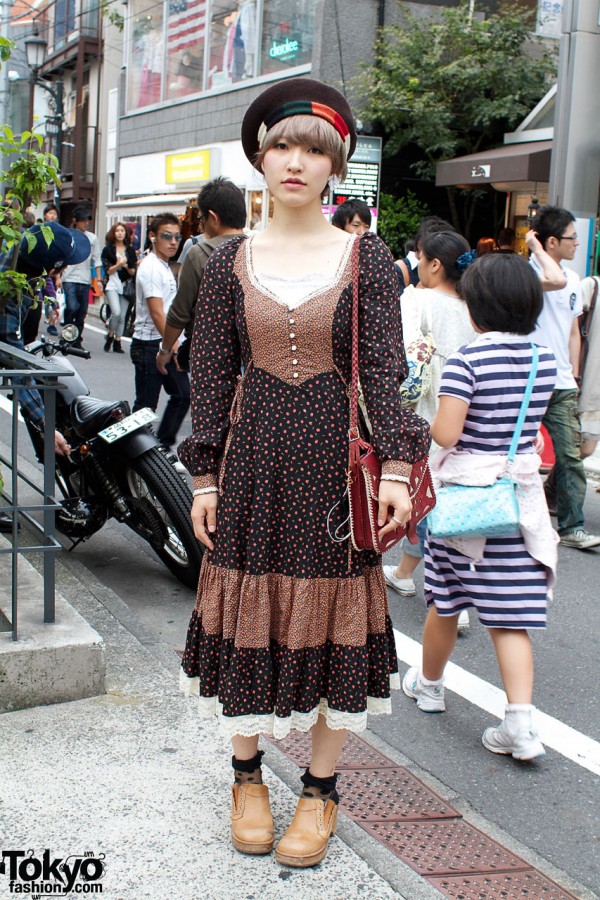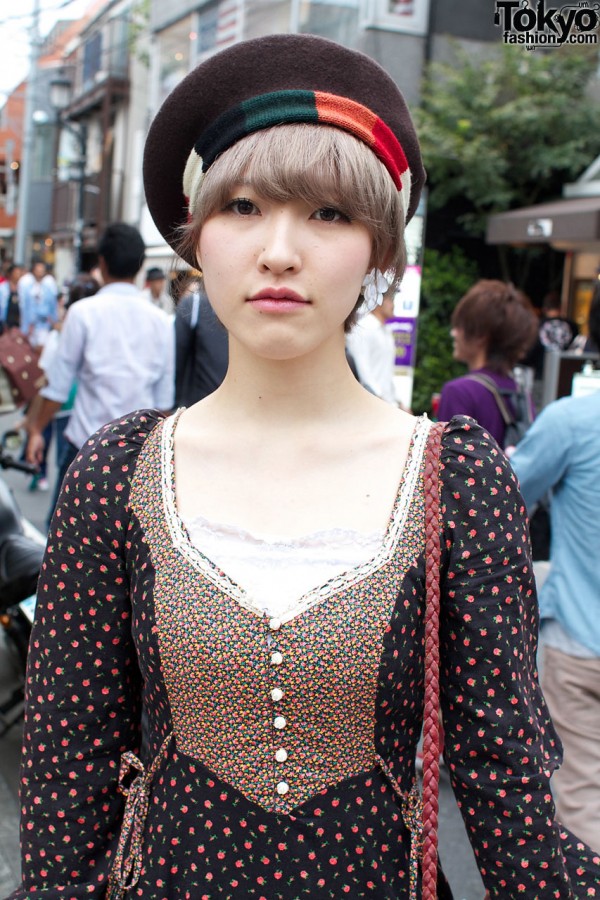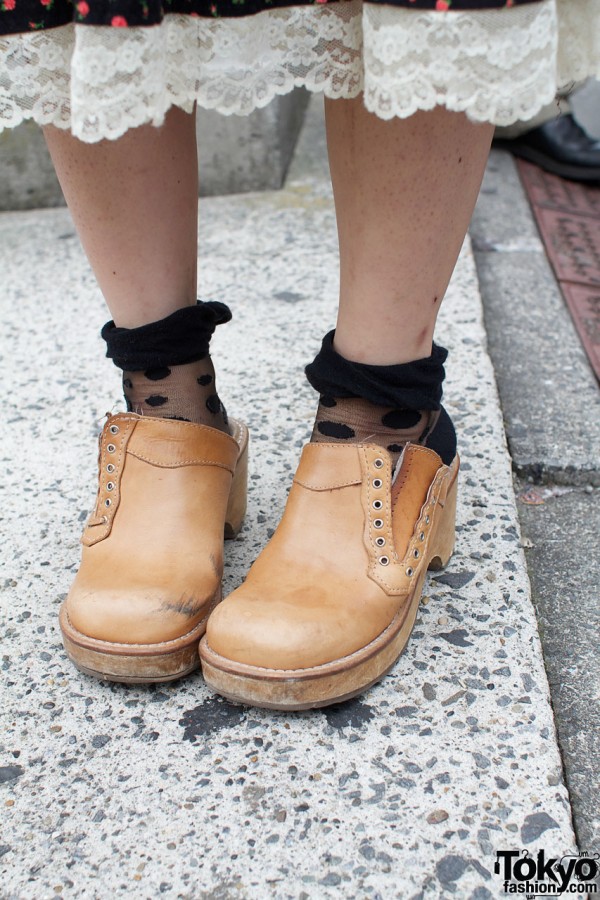 Click on any photo to enlarge it.