Guns n' Roses, Vivienne Westwood & George Cox
This friendly guy and girl are Noguchi (the guy on the left), a 20-year-old student, and Hiroike (the girl on the right), a 19-year-old Bunka fashion college student. Noguchi is wearing a pin-striped Vivienne Westwood suit. The blazer features red trim and a "VM" logo on the pocket. He's also wearing a gray hoodie from Uniqlo and a Guns n' Roses t-shirt.
Hiroike's short print dress and denim jacket are from used/resale shops. She's also wearing skeleton tights and George Cox platform shoes. Her accessories are from L-net, Vivienne Westwood, & Spice and Paul Smith and include a fur stole, buttons, a wide leather belt, a necklace with a bottle and two wristbands. Her gray nylon bag is from H&M.
We asked about their favorite music and Hiroike told us she likes AKB48.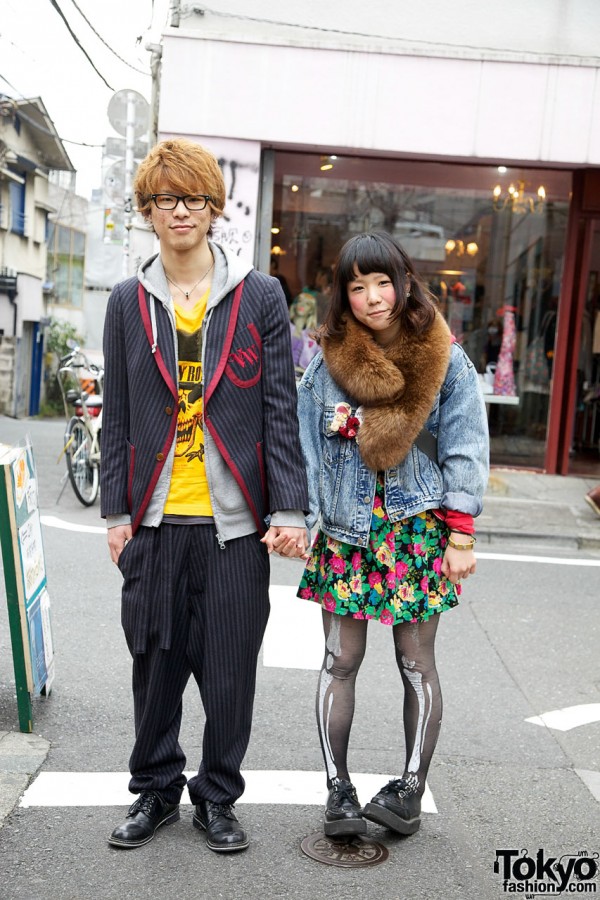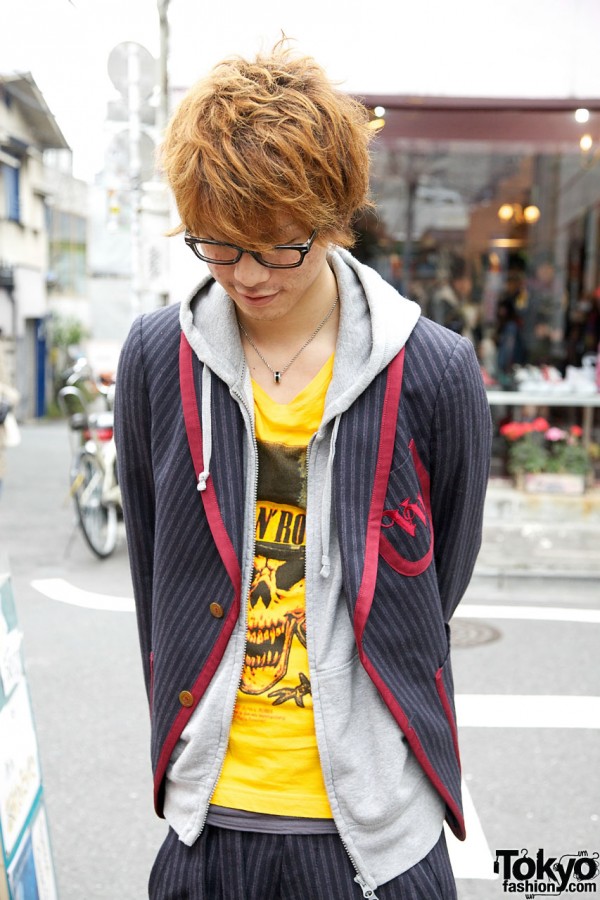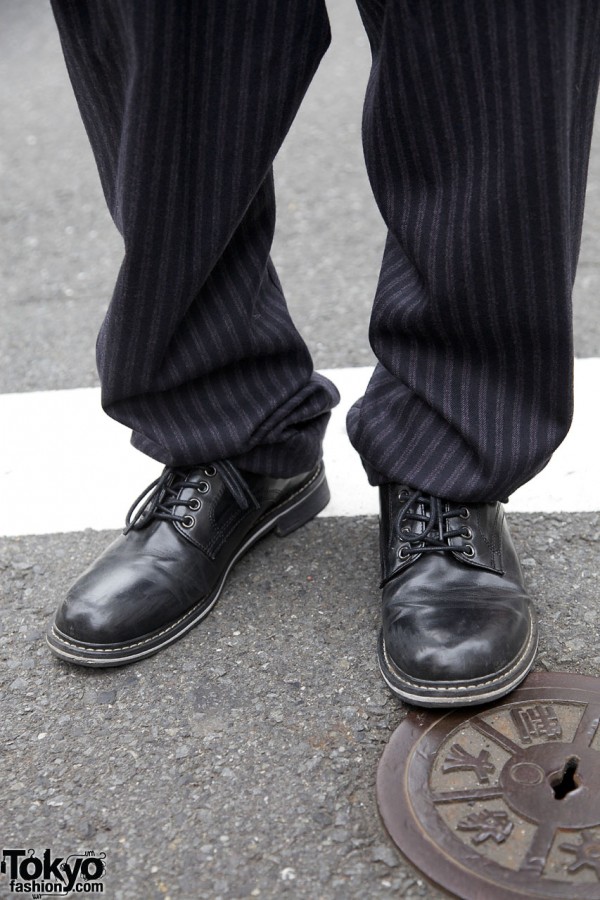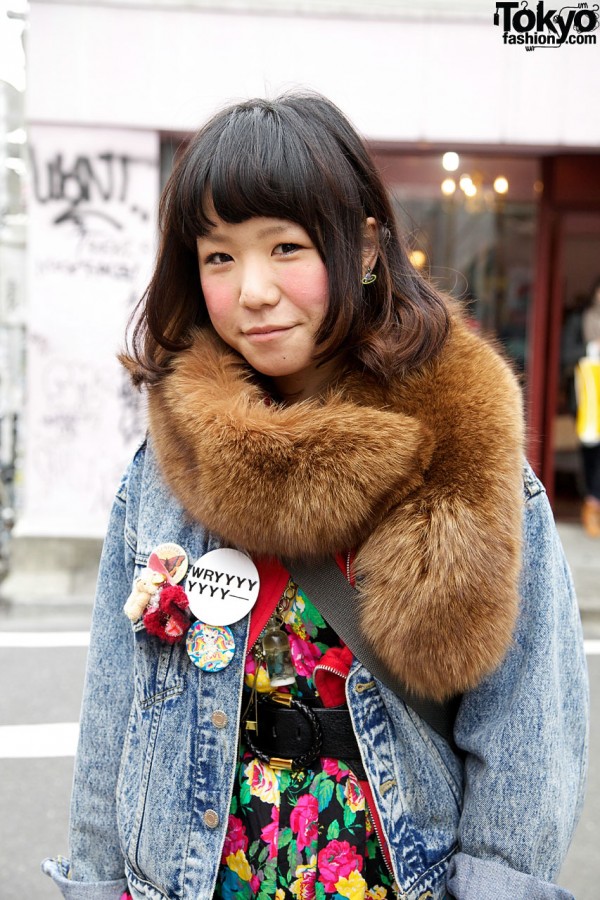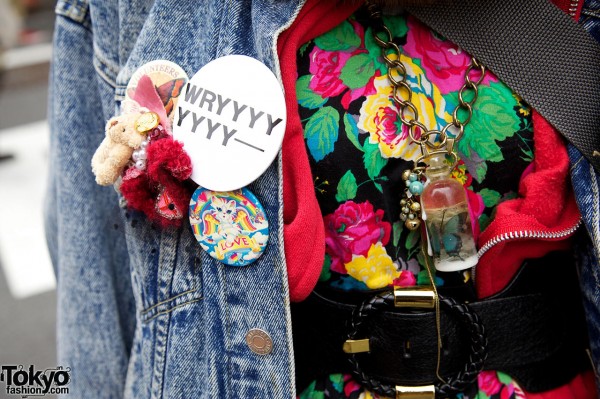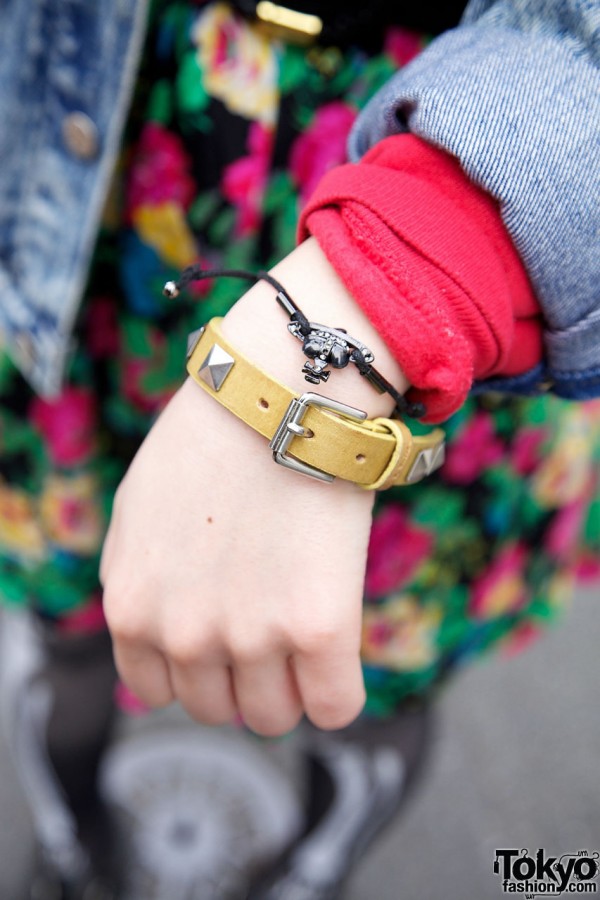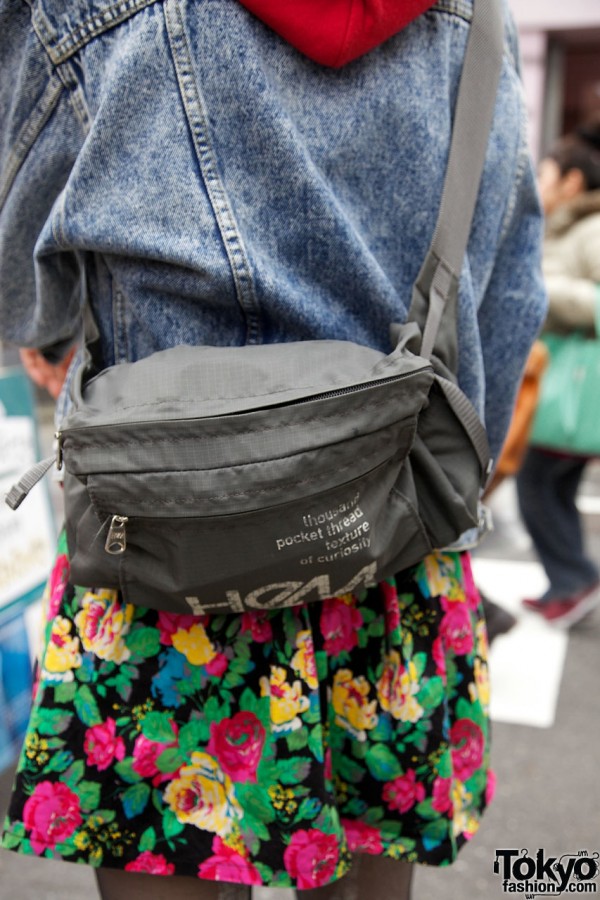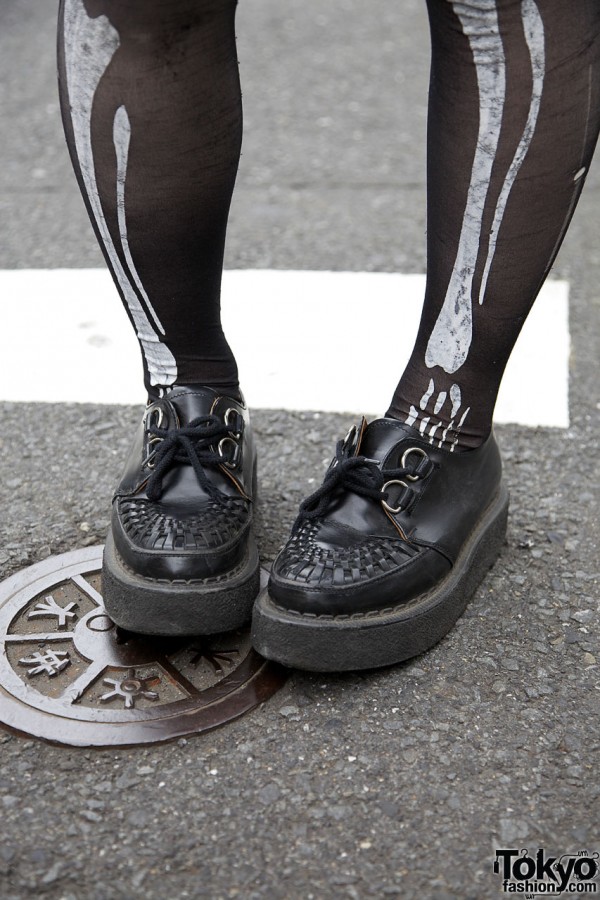 Click on any photo to enlarge it.