Guy in Shiny Red Robe in Harajuku
This amazingly dressed Japanese guy was nice enough to pose for our photo near where Cat Street meets Meiji Dori in Harajuku. His outfit was quite an attention getter, even in Harajuku. His main item of clothing was a shiny (satin?) red robe. Besides the robe, he is wearing black slip-on shoes and oversized sunglasses. His leather handbag appears to be vintage or even antique – it has printing on one side that says "Traders Bank – Kansas City, MO". This outfit definitely gets an "extreme" rating, even in the heart of Harajuku.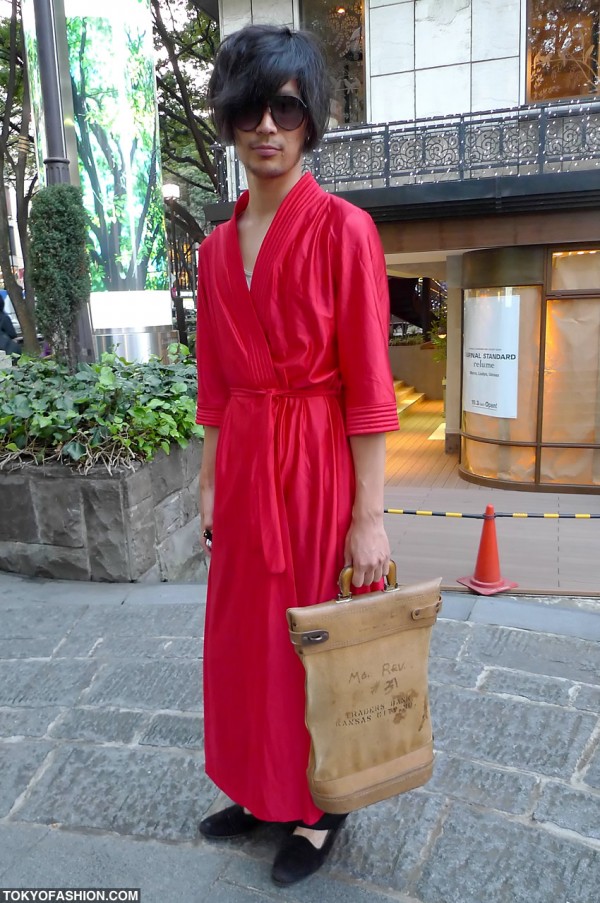 Click either photo to enlarge the Red Robe of Harajuku.