Guy with Sarueru & Piercings vs. Dolly-esque Girl
Here's another couple whose style of attire is unique to the streets of Harajuku.
The guy on the left with multiple ear and face piercings is 22-year-old Keisuke, who describes himself as a "salary man." He's wearing an asymmetrical black jacket from Romantic Standard over a white shirt and black t-shirt. He's also wearing voluminous drop-crotch gray pants (known as sarueru in Japan) and, most eye-catching of all, mismatched polka dot socks and colorful shoes from Ghost by Yosuke.
Besides his piercings, Keisuke's accessories include a handcuff bracelet, a watch with complications (small dials that perform additional functions on the face) and a black leather satchel.
The friendly girl on the right with long auburn hair is Tomomi, a 22-year-old furita. Her outfit, which has dolly-kei or mori girl elements, includes a white lace-trimmed blouse and a tiered white skirt worn with white tights that are embellished with flowers. Her cute shoes are tan oxfords with lace and topstitched detail. Accessories include two small silver rings and a flowered band in her hair. She didn't share details about where the pieces in her outfit are from.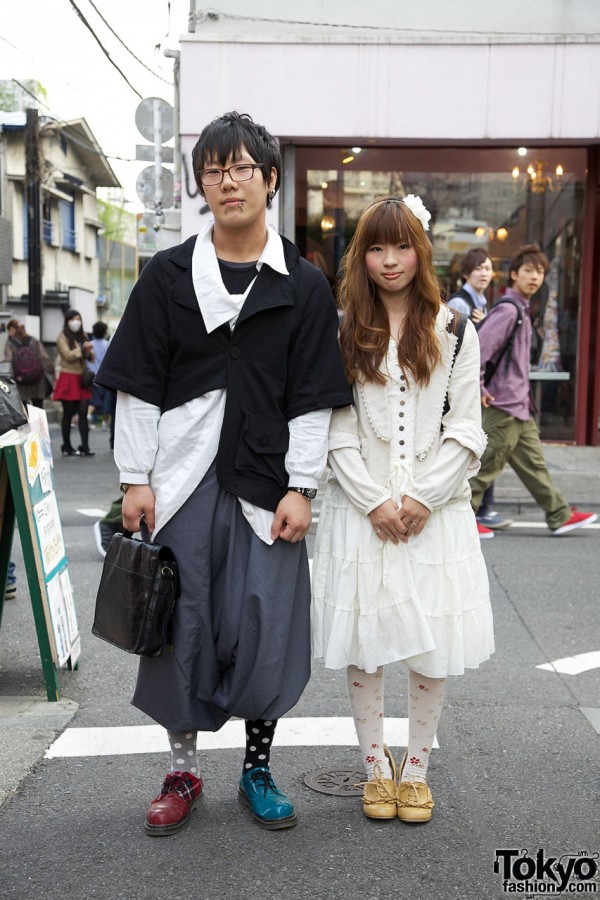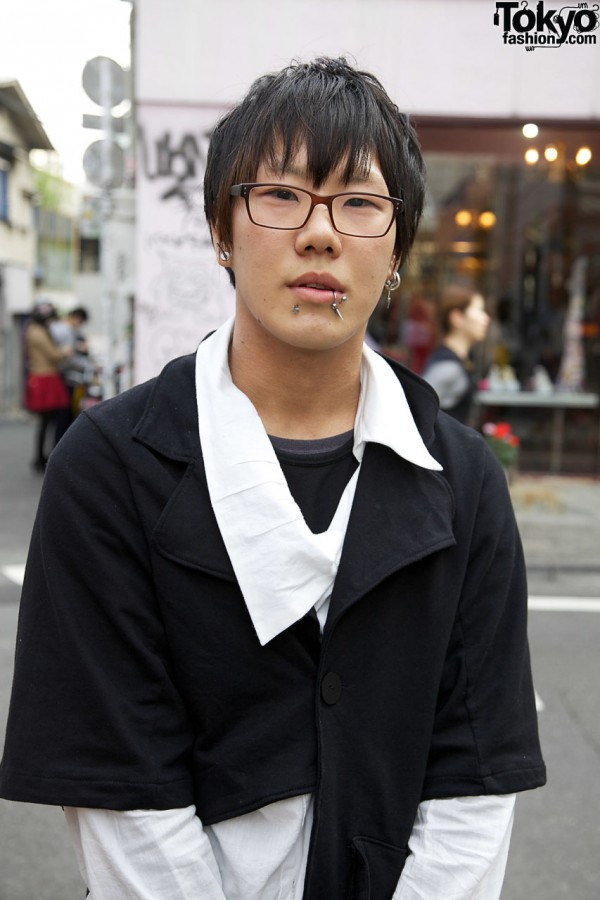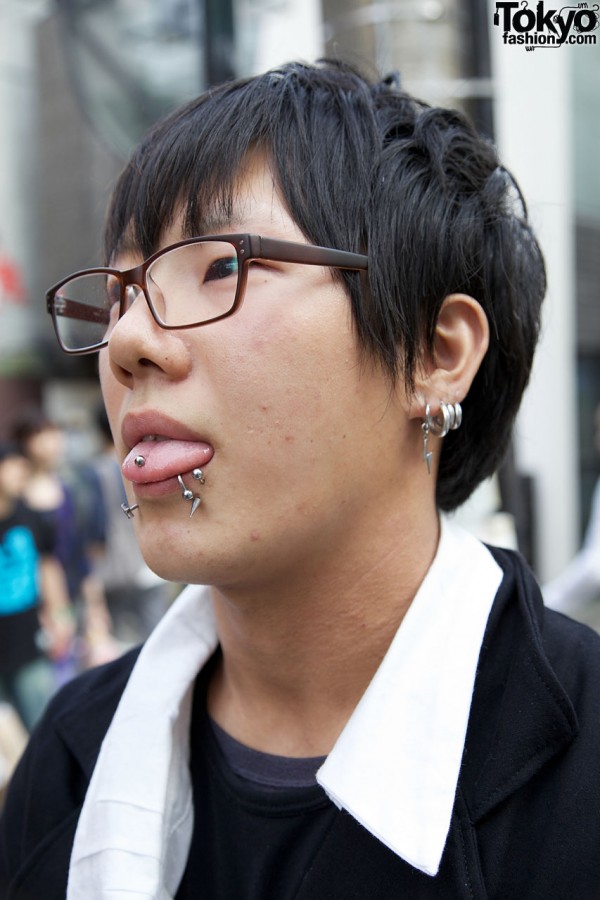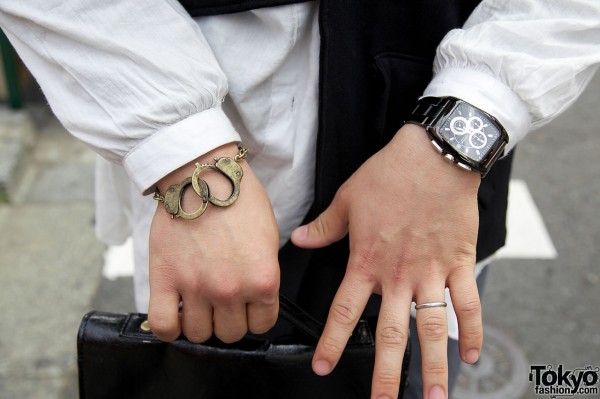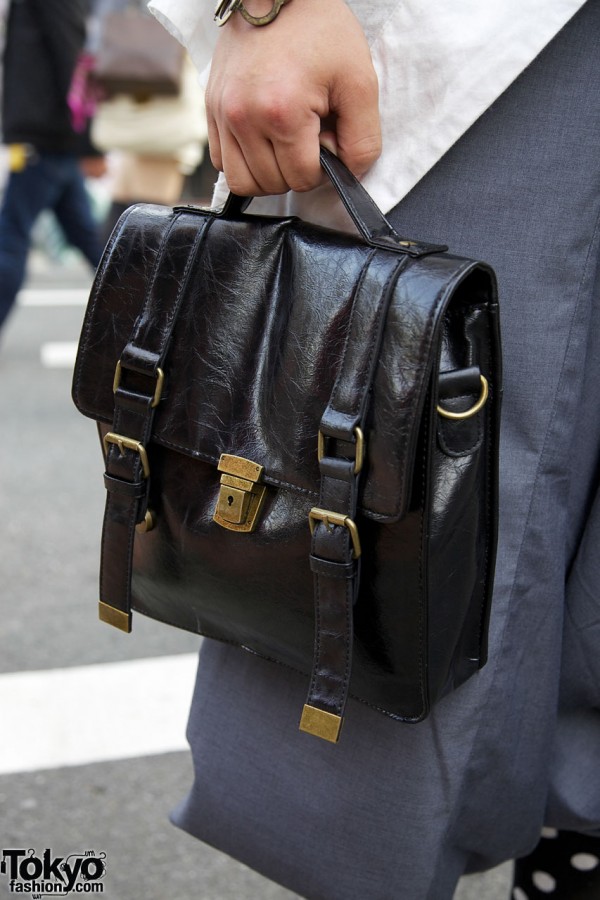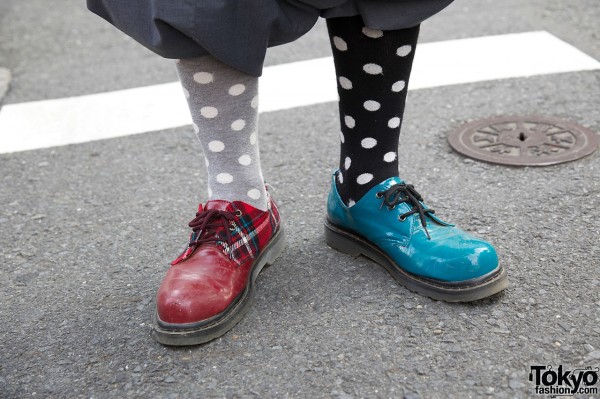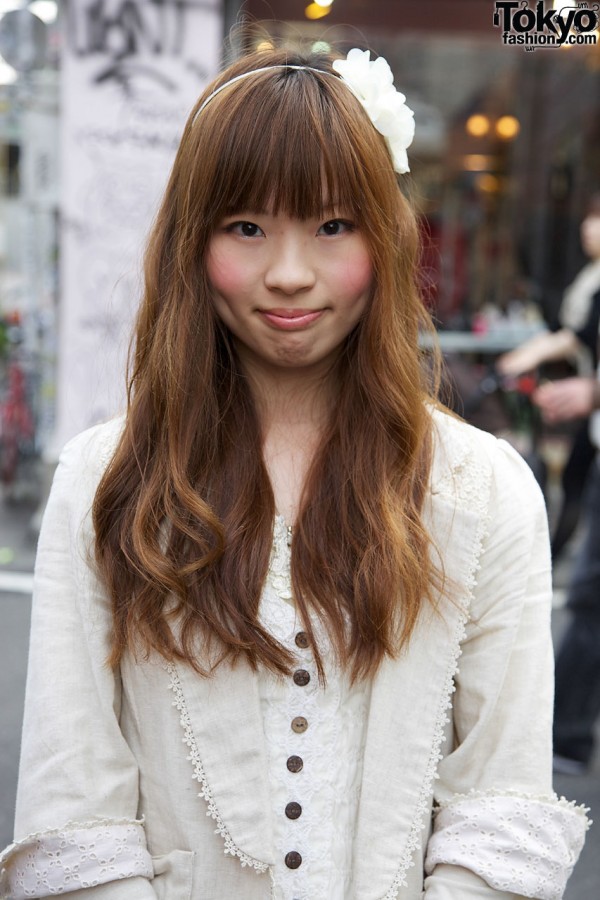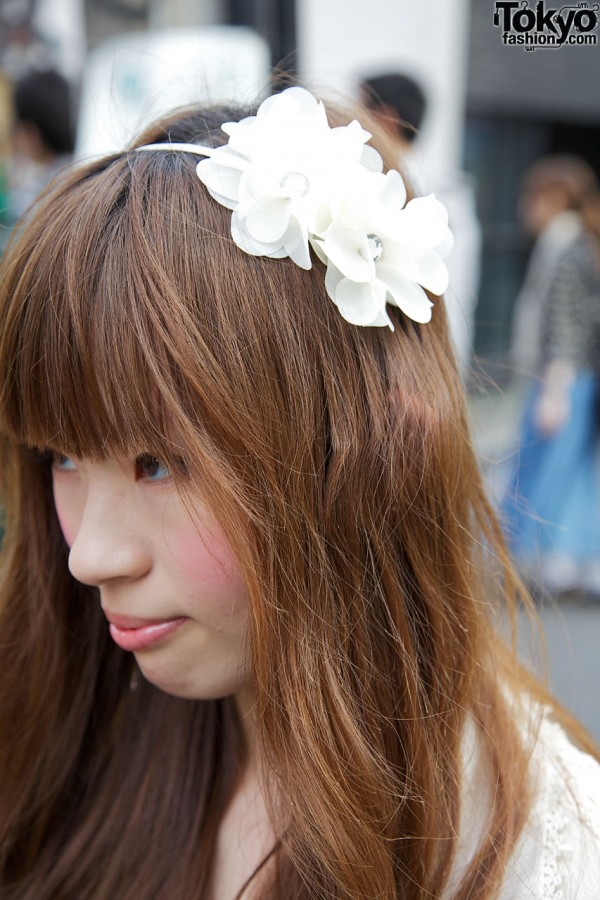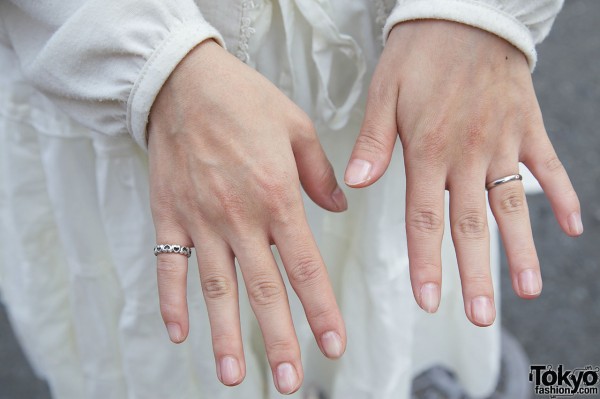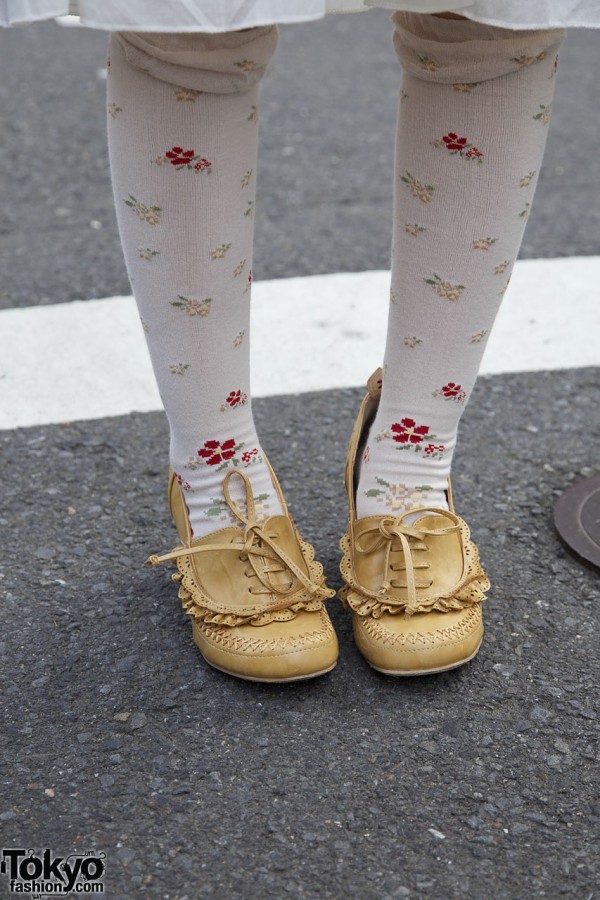 Click on any photo to enlarge it.