Guy's Jil Sanders Shirt, Y's Pants & Face in Hat
This stylish guy in a black hat is Ryo, a 20-year-old college student. We first noticed him in Harajuku because his black hat has face formed in the crown (we've seen the hat before here). Ryo is wearing a yellow shirt from Jil Sander and trendy wide-legged pants from Y's. He's carrying a yellow leather bag from Christopher Nemeth and his black dress boots are from a resale shop.
Ryo's accessories include a sunglasses perched on his hat, multi-strand silver chain necklace that he bought used and a Mihara Yasuhiro bracelet that looks like belt. Ryo told us that Mihara Yasuhiro is his favorite designer and his favorite music genre is j-rock.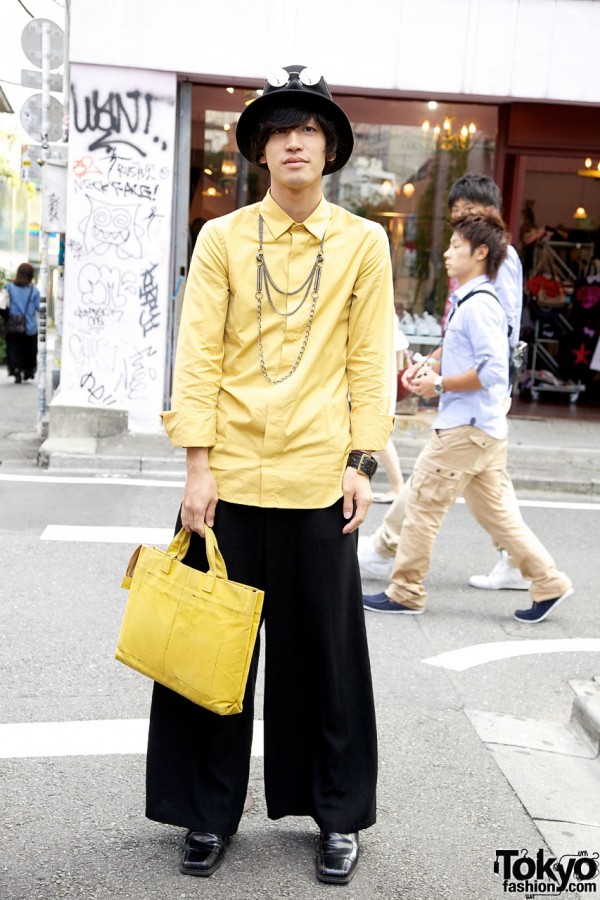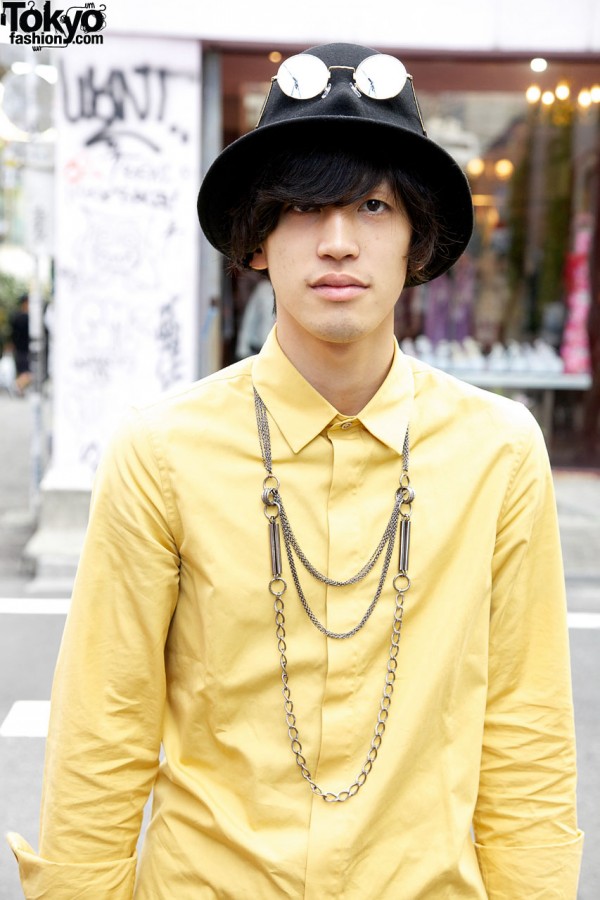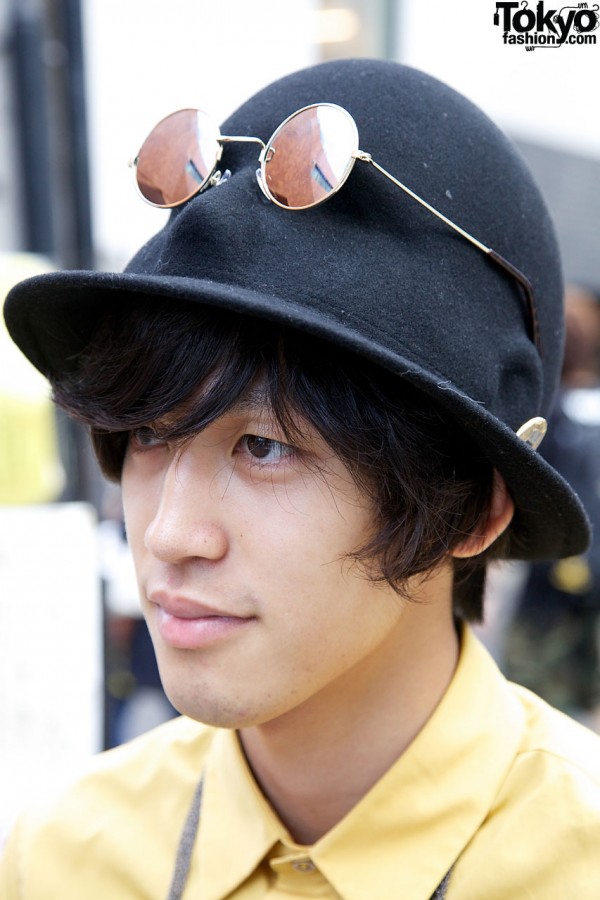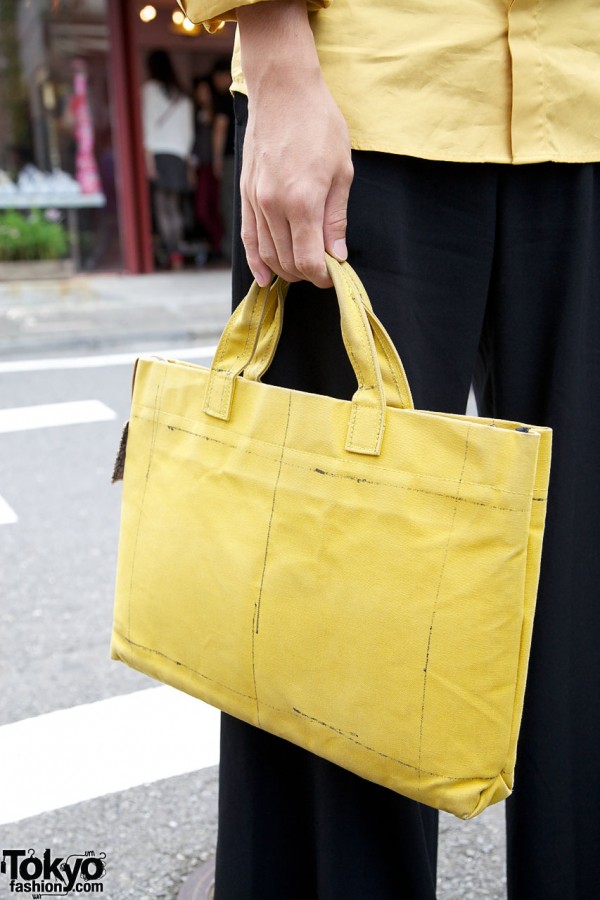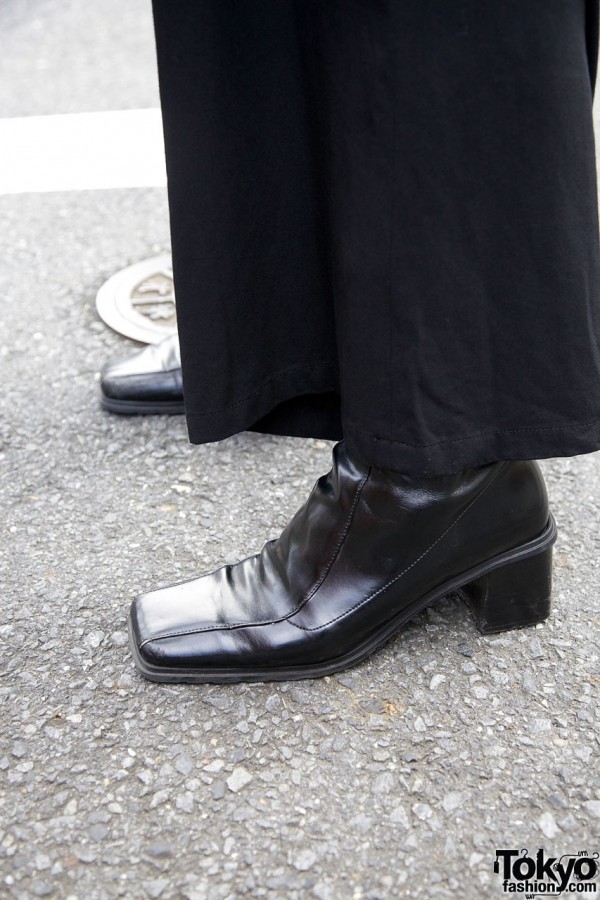 Click on any photo to enlarge it.