Guy's Laitinen Shirt & Shorts vs. Girl's Resale Skirt & Lace-up Vest
Here's a stylish couple who have coordinated their fashion choices in an amazing way. The guy on the left with asymmetrical hair and white-framed glasses is 21-year-old Taka. His black-and-white shirt and shorts are from Laitinen. He's also wearing black boots and black socks and carrying a black backpack from Comme des Garcons.
Taka's accessories include a single hoop earring, a silver pendant necklace, a black bracelet shaped like a pair of lips, a chunky metal bracelet, some rubberband bracelets and two eye-catching rings.
The cute girl on the right with her hair in double buns is Sui, a 22-year-old college student. Her black-and-white print skirt and white lace-up vest are from resale shops. She's also wearing striped socks and Dr. Martens shoes. Her accessories from Vivienne Westwood, Nadia and Dicokick include a large red cross around her neck, a Vivienne Westwood logo necklace, dripping Chanel logo earrings, two large gold rings and a brightly-colored watch.
Her cute dinosaur print purse is from Candy Stripper and is decorated with a large Monomania button. She also has a button with a picture of a lamb pinned to her dress.
Taka told us his favorite fashion source is Faline. Sui likes Ne-Net for fashion and her favorite music is by Shakalabbits.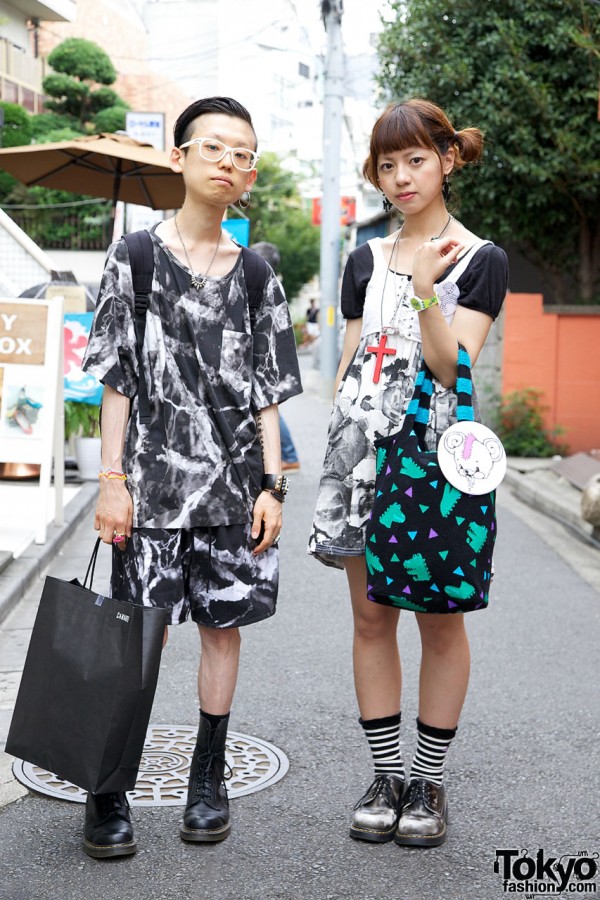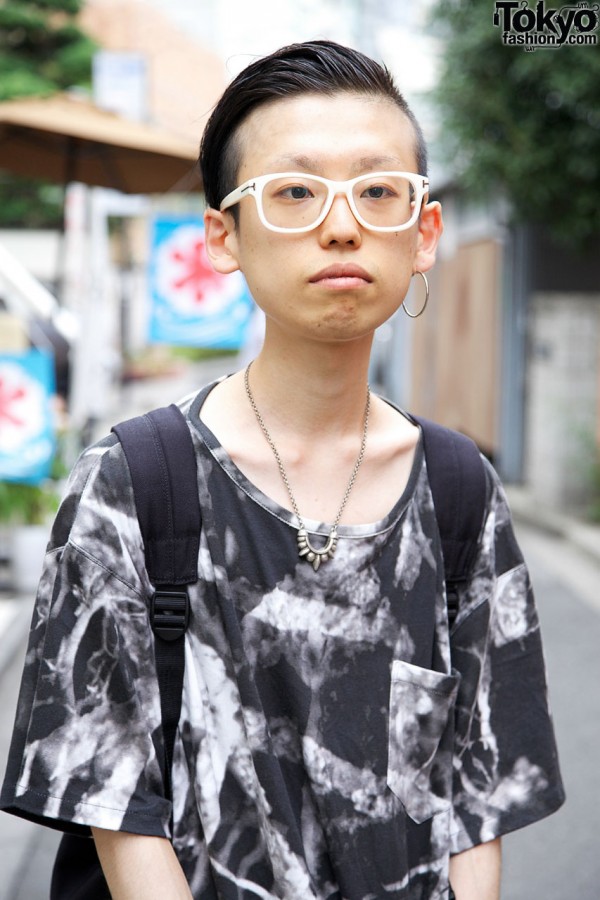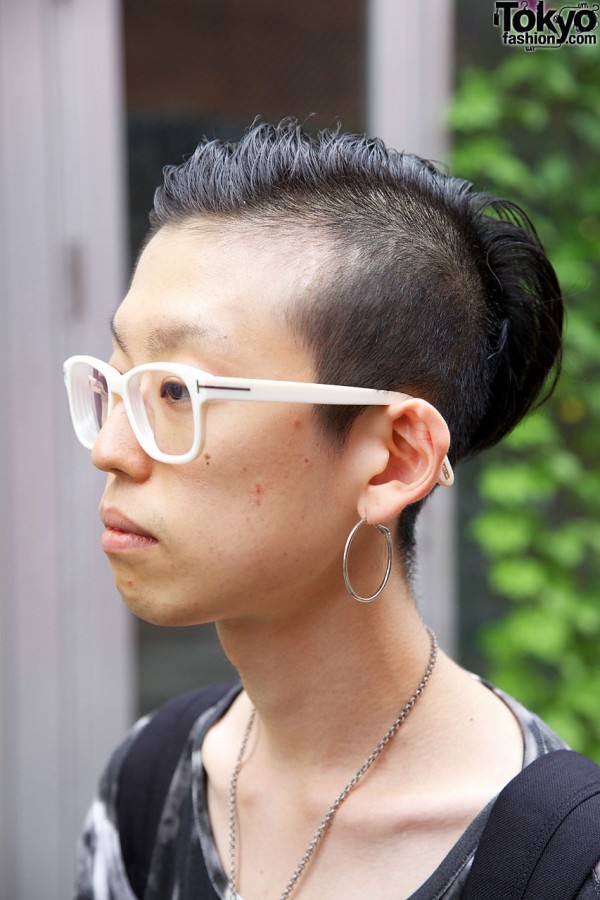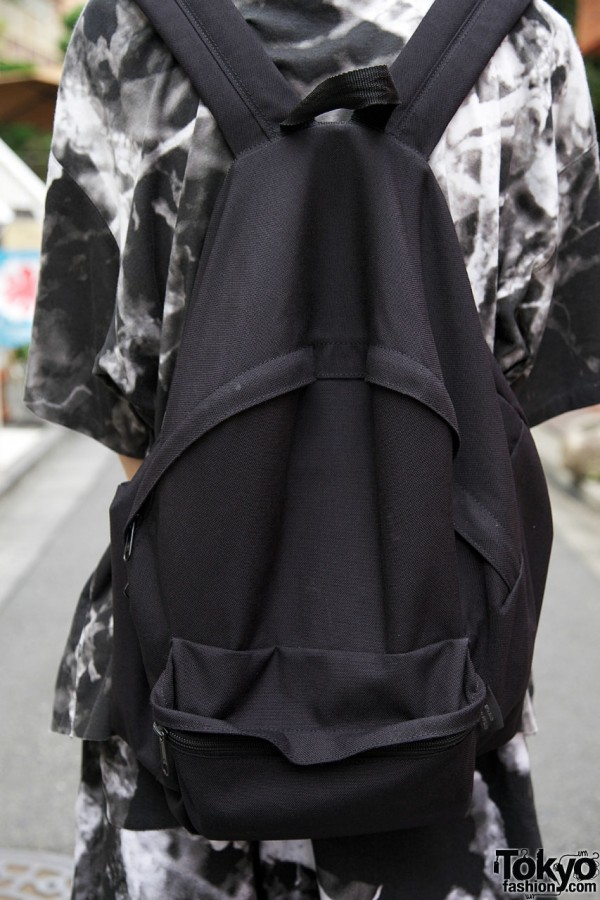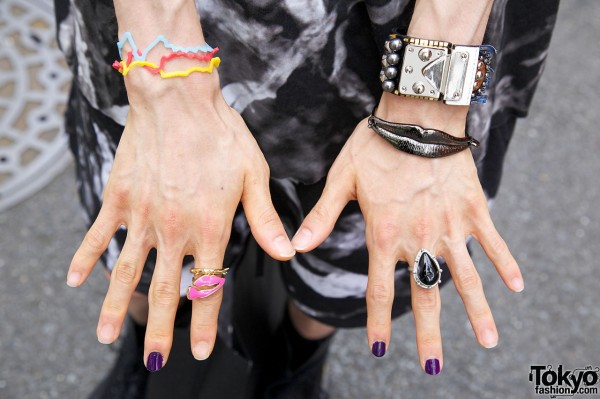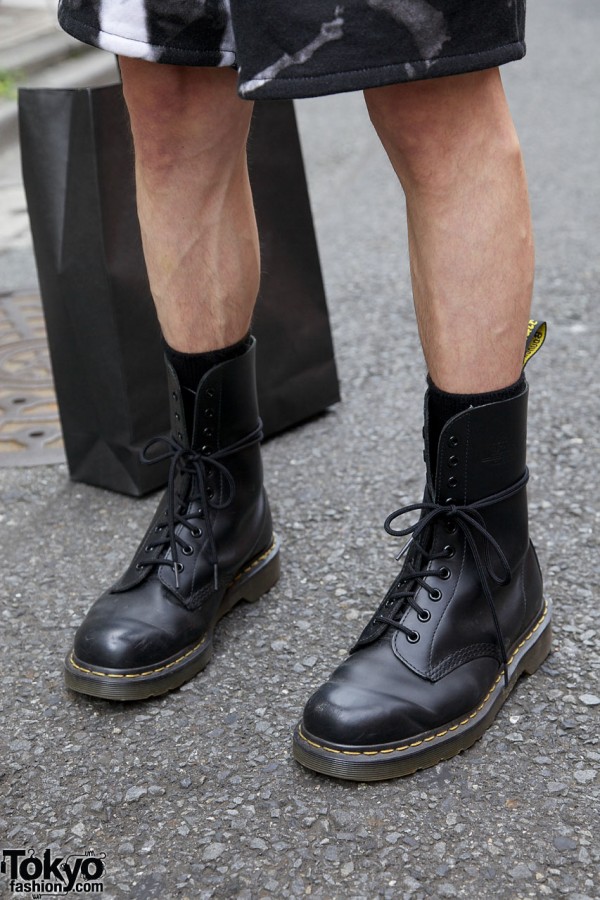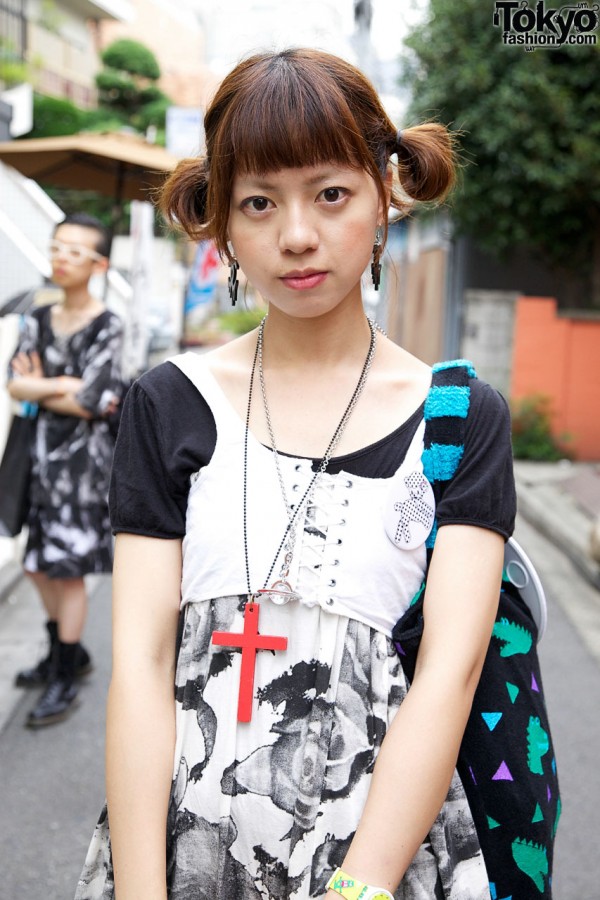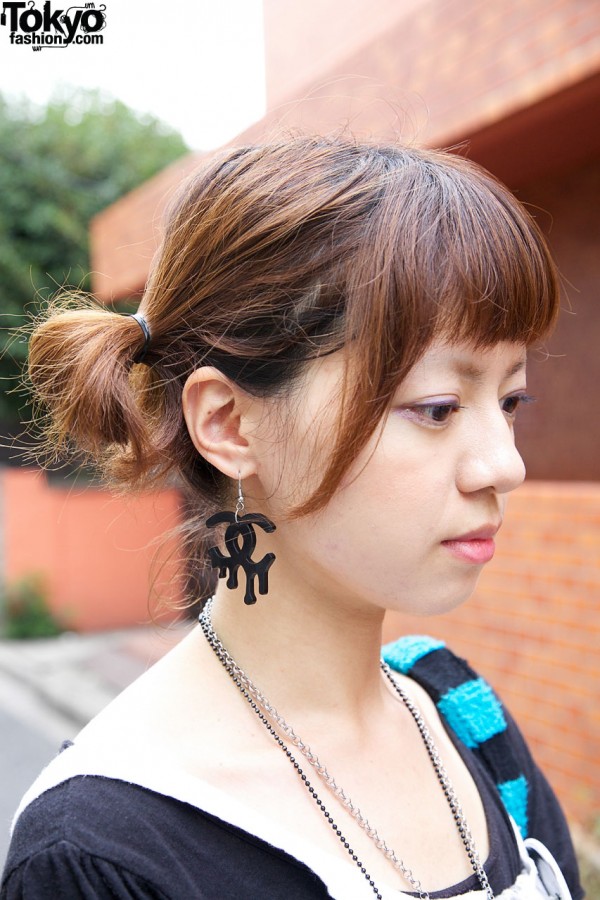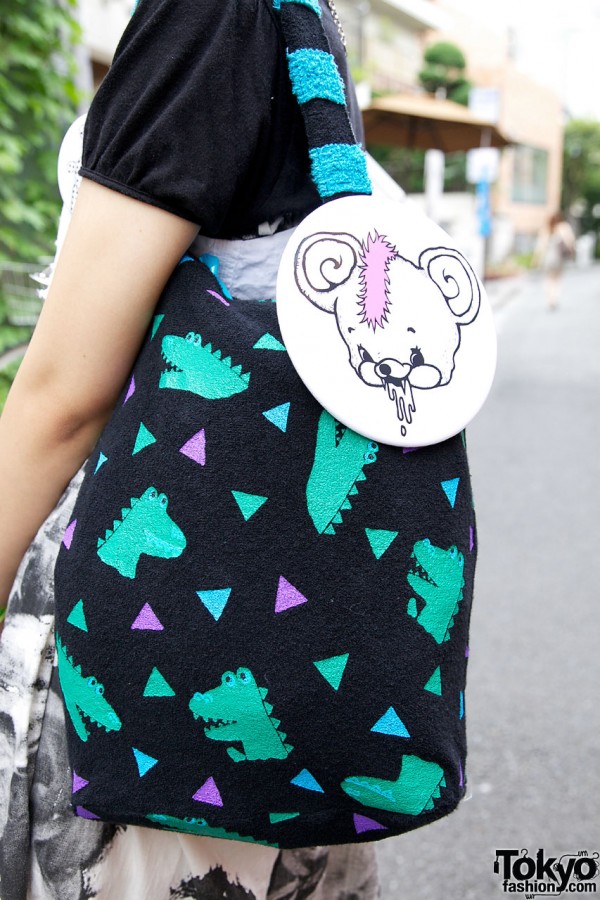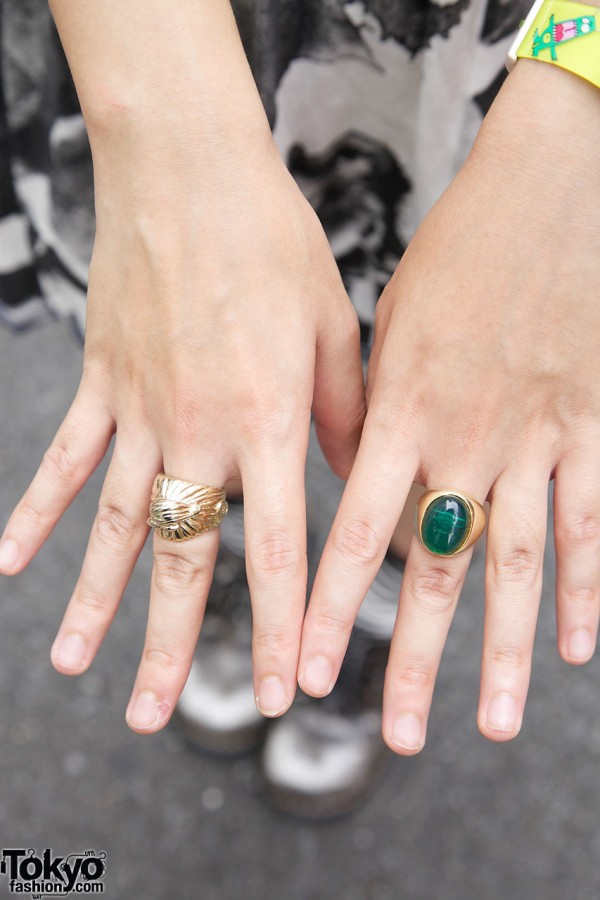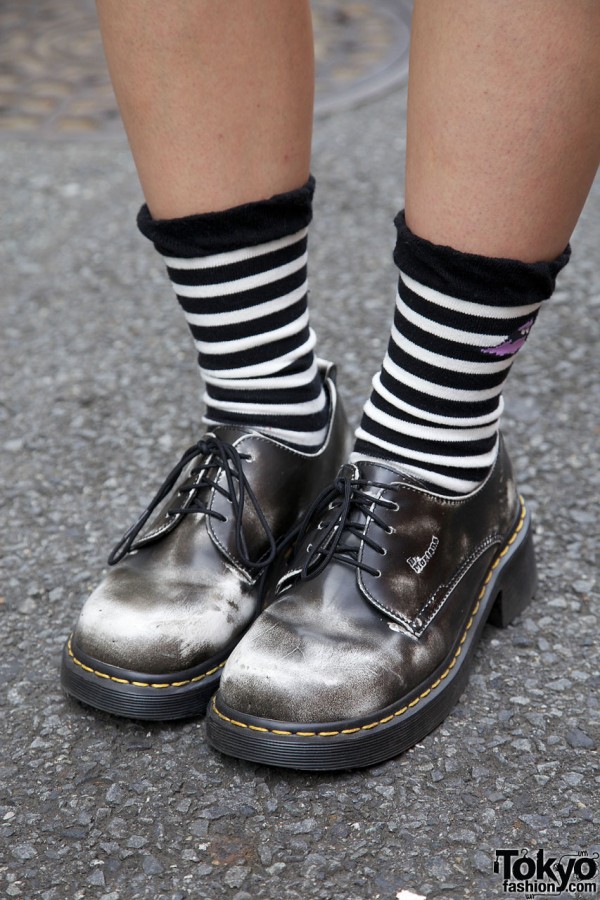 Click on any photo to enlarge it.