Haight & Ashbury + Mikiri Hassan & Spooky?
This friendly couple caught our eye in Harajuku. The cute blonde girl on the right is Komaba, a 19-year-old college student. Her white cotton blouse and skirt are from Spooky? Here straw hat with flowers and netting is from the Haight & Ashbury resale shop in the Shimokitazawa area of Tokyo. Her Writtenafterwards bag is made from a lace stuffed animal.
On the left is a 24-year-old bandman named Takeda. He's wearing an embroiderd shirt from Mikiri Hassin (his favorite brand) and workman's overalls made from striped ticking that he got at Haight & Ashbury. His huarache shoes are from Toro and he's carrying a canvas and leather bag from Eatable by Mikiri Hassin.
Komaba said her favorite shops are Meno, Haight & Ashbury and Keisuke Kanda. Both Komaba and Takeda are fans of the music of Wiz. Komamba also likes Jeepta and Qururi. You can see Komaba's website here.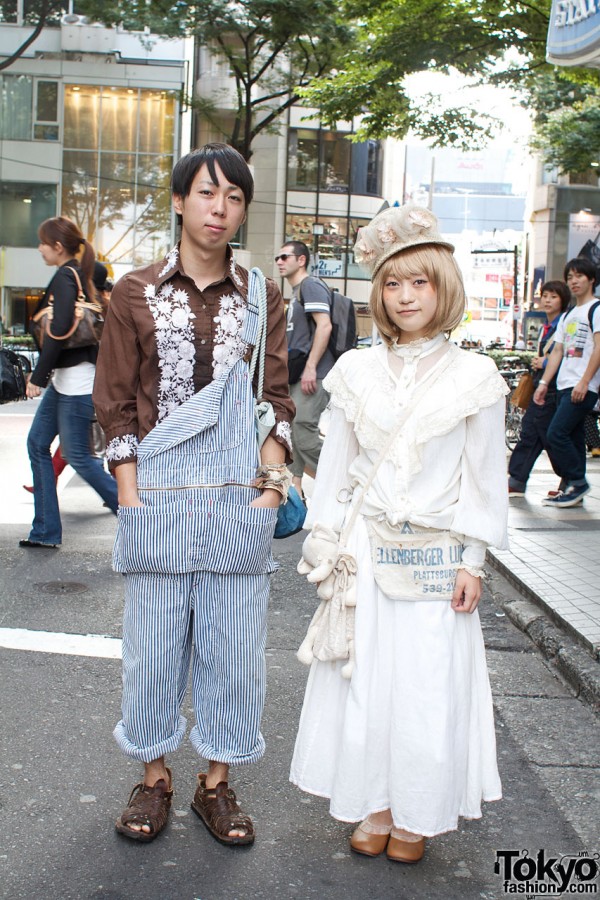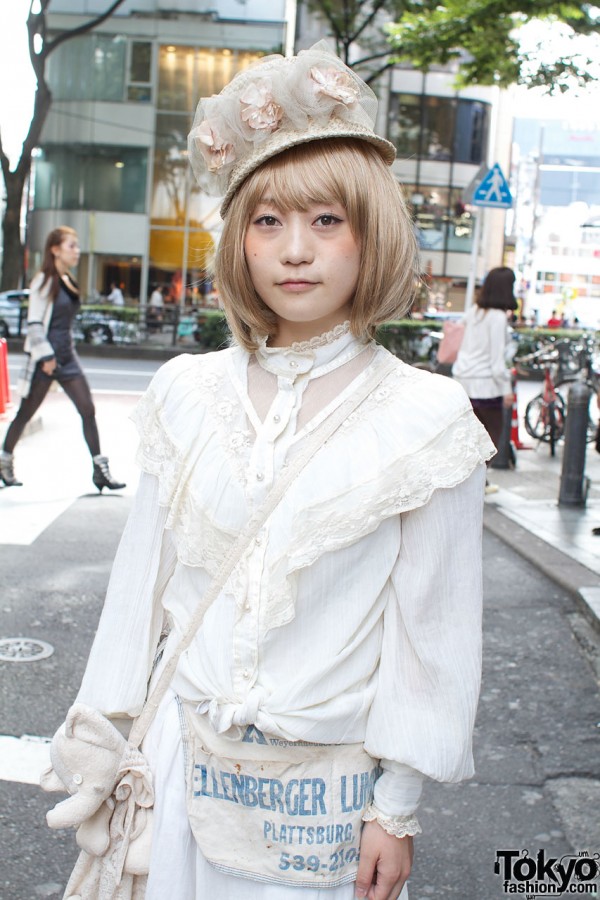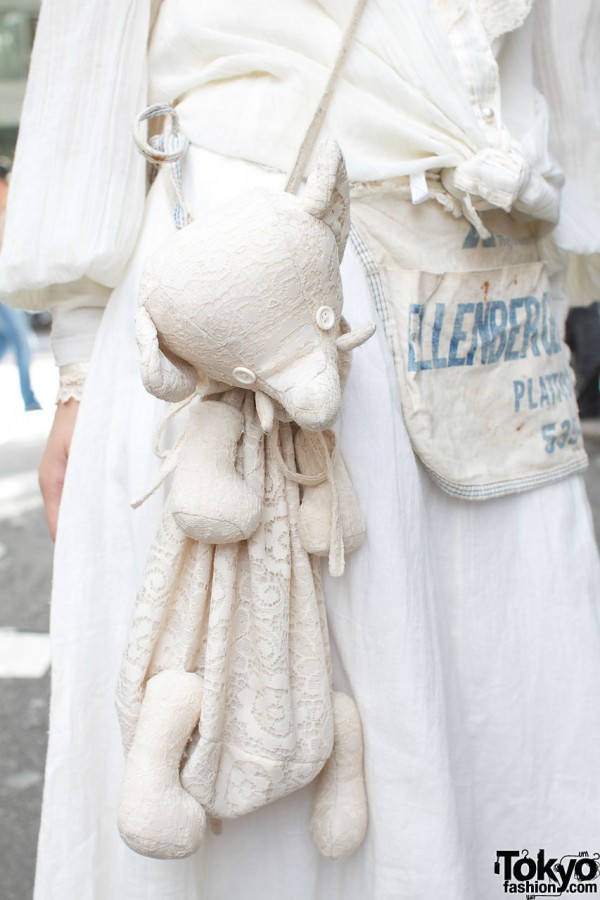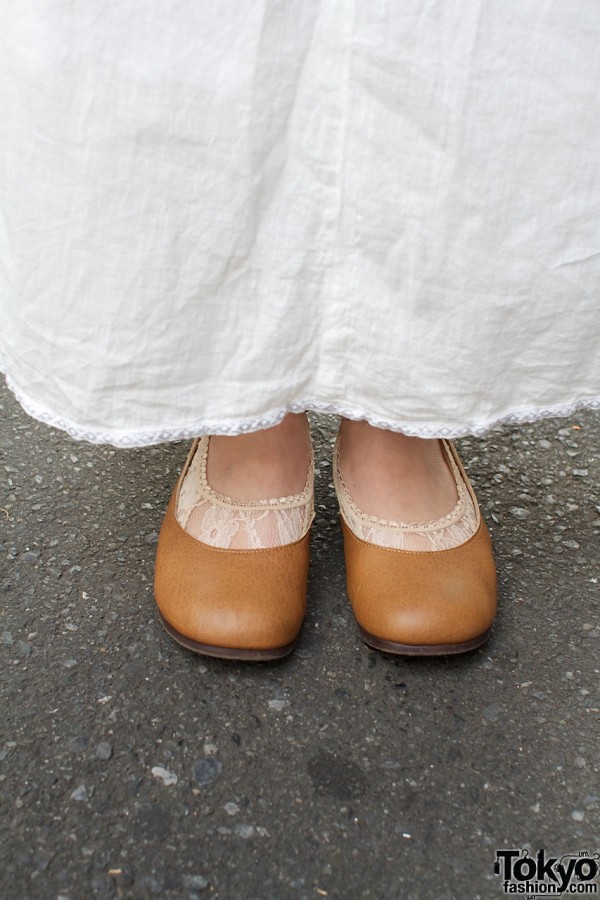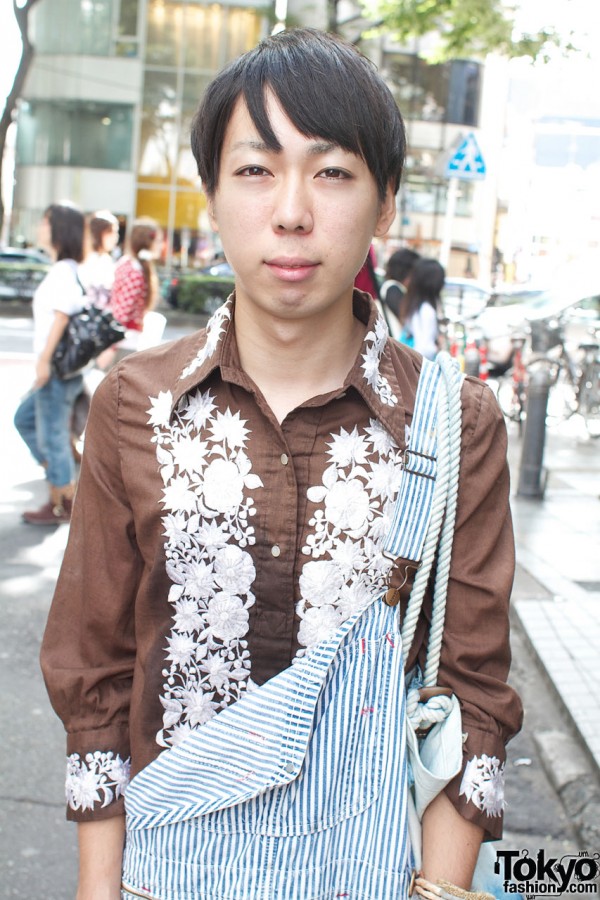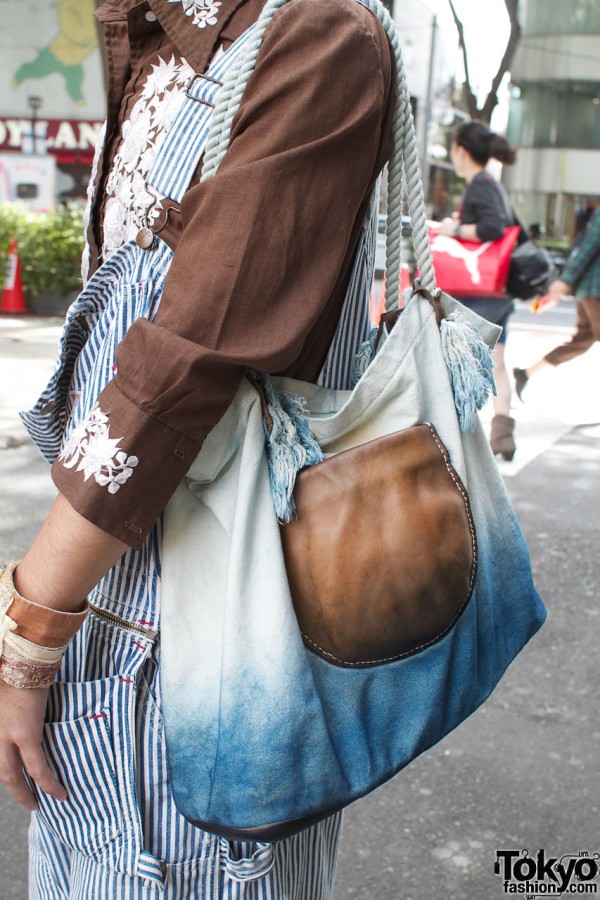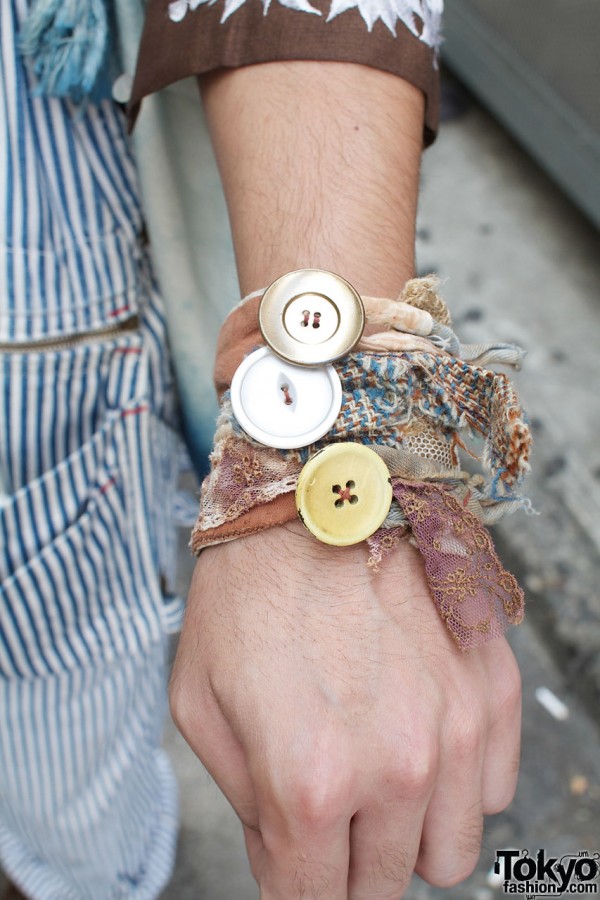 Click on any photo to enlarge it.