Handmade Ruffled Skirt & Baby Shoup Bag
Rin is a 17-year-old student who's put together a colorful look with a yellow resale top, bright pink belt and a handmade yellow skirt with blue, black and pink ruffles. Her black lace stockings provide contrast to her pink pumps from a Takeshita Dori shop. Her large purple bag is from Baby Shoup.
Eye-catching plastic jewelry and hair pins provide even more color in Rin's outfit. A silver stud below her lip adds an edgy touch to her look.
Rin likes to shop at ANAP and the Closet Child resale shop. Her favorite band is Maximum the Hormone.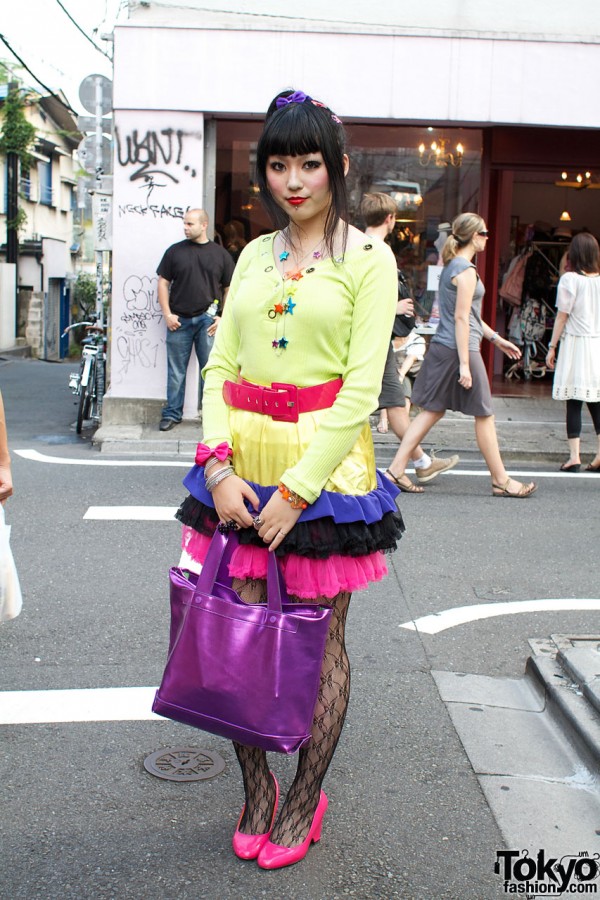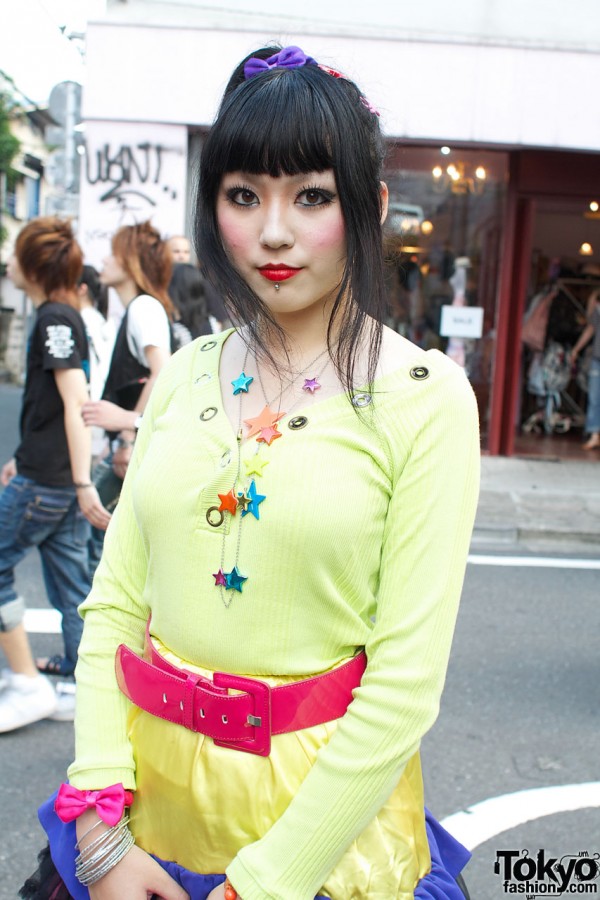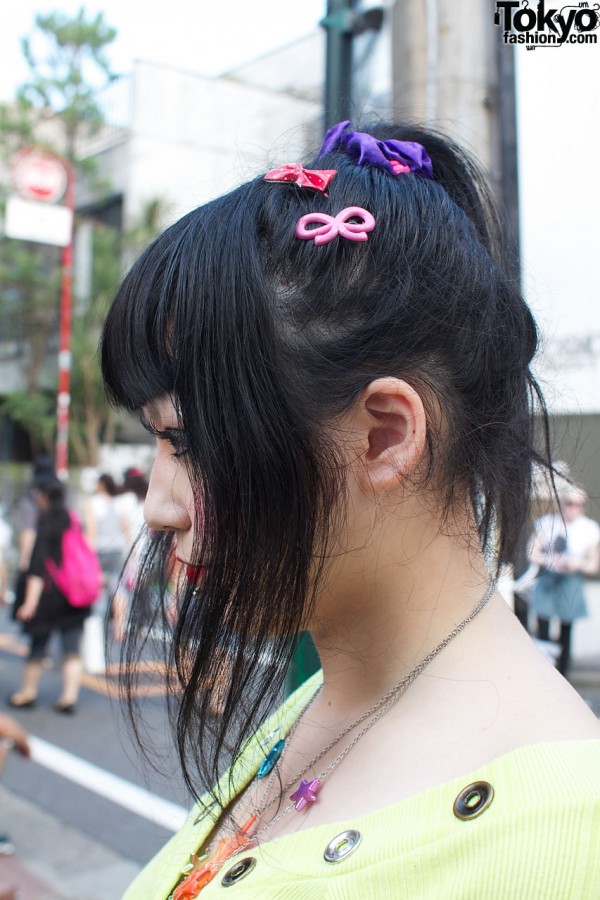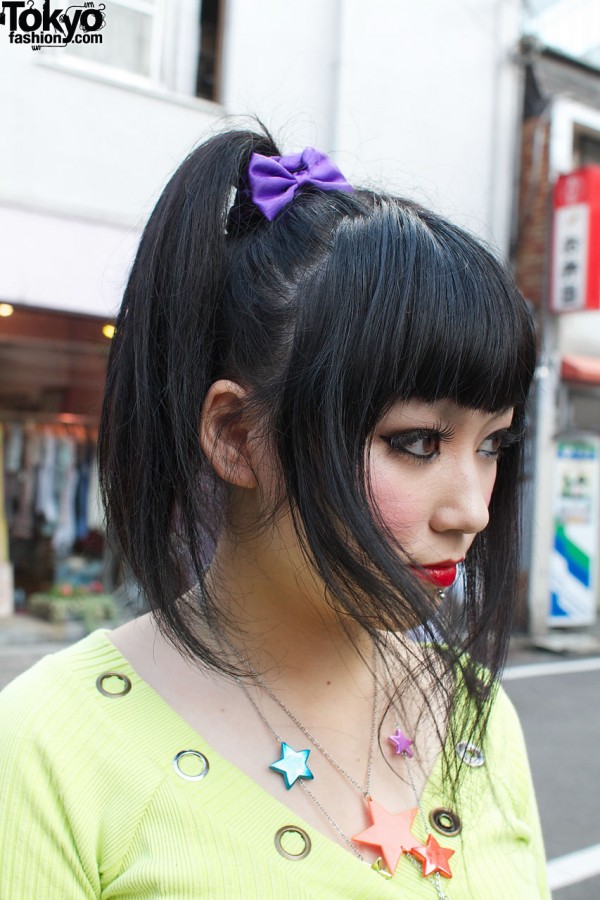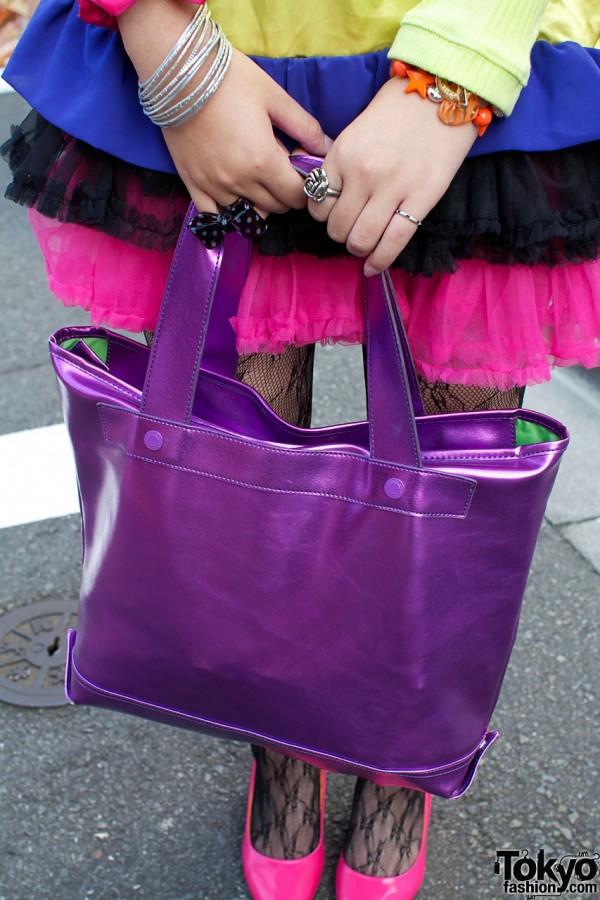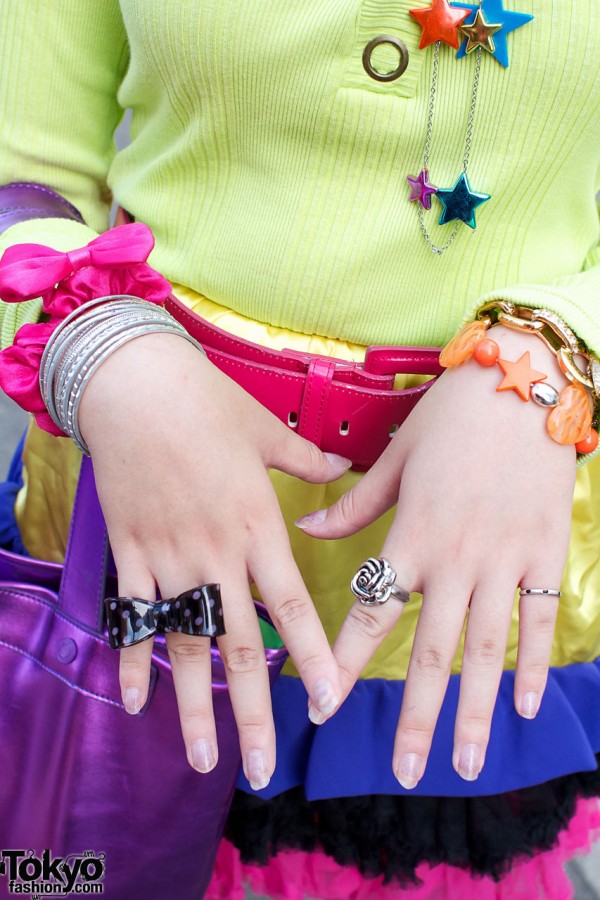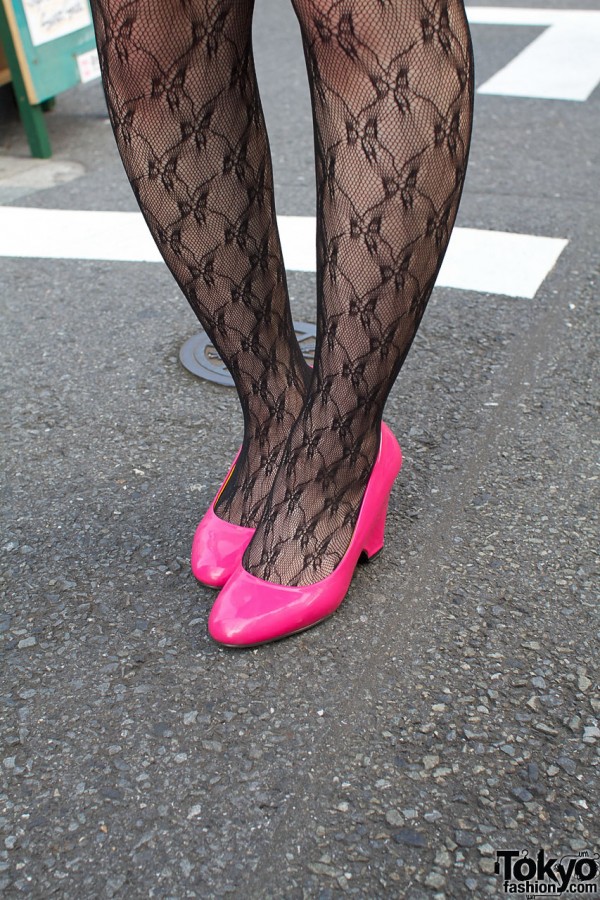 Click on any photo to enlarge it.