Handmade Shawl & Body Line Rocking Horse Shoes
We photographed 21-year-old Lisa in Harajuku. Her blonde and green hair is styled with bangs and braids. Her outfit consists of a black t-shirt, denim vest and handmade pink crochet shawl, all from resale shops. Her short blue cotton skirt is from Sango and her wooden rocking horse shoes, worn with lace-trimmed socks, are from Body Line.
Lisa's accessories from Bunkaya Zakkaten include an enameled butterfly hair clip and a handmade necklace embellished with crochet, fabric flowers and a doll's head. Her fingernails are painted blue and pink and decorated with tiny gems and she's wearing a pewter ring. Her fabric tote bag with a heart logo is from Nadia.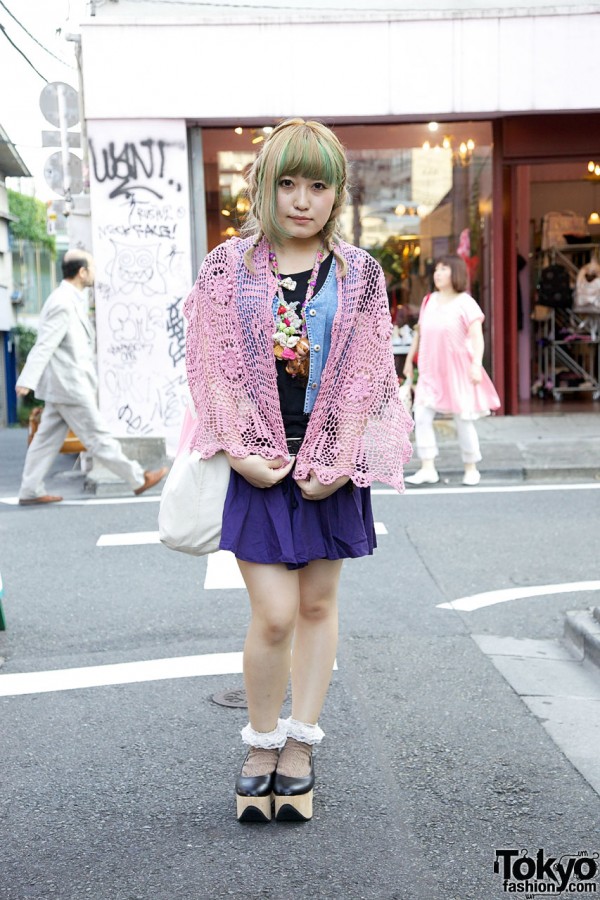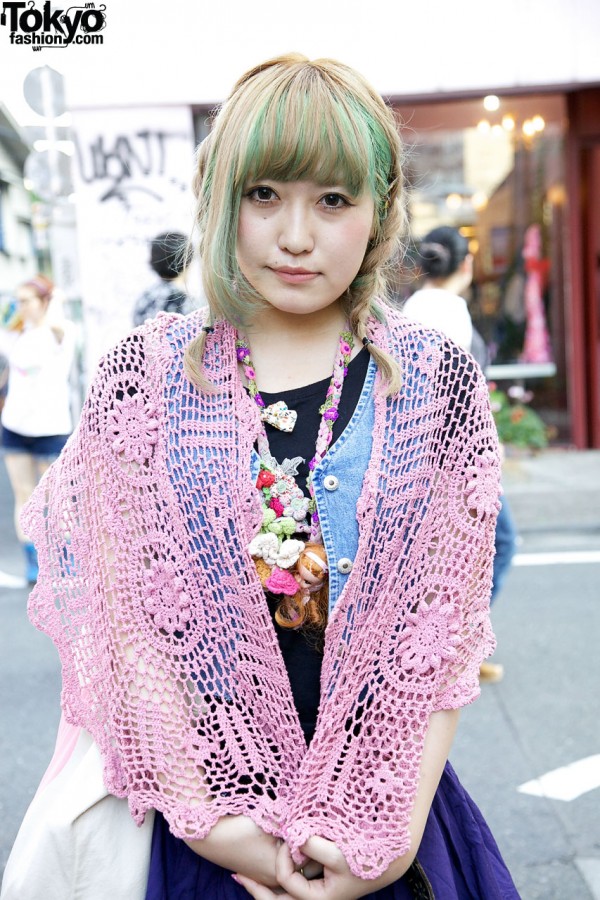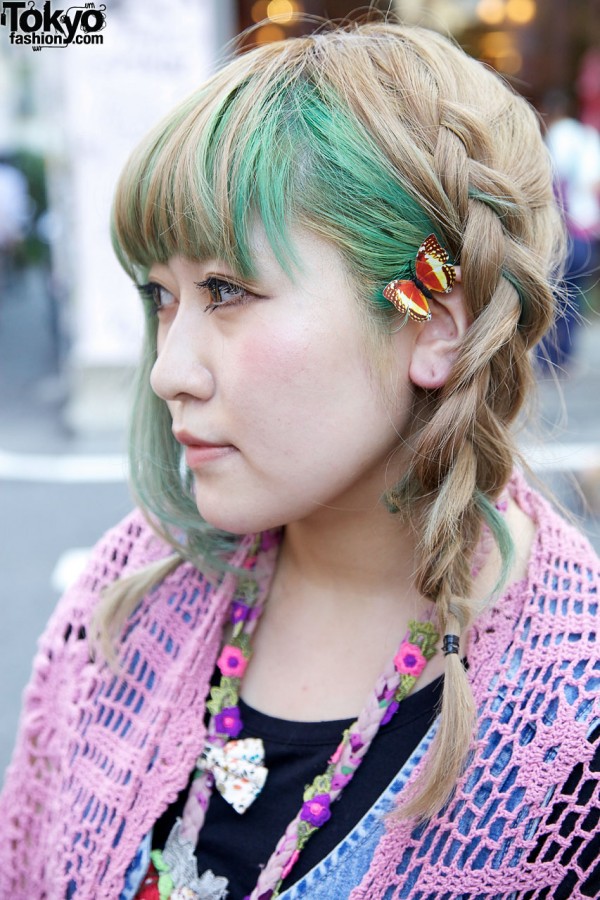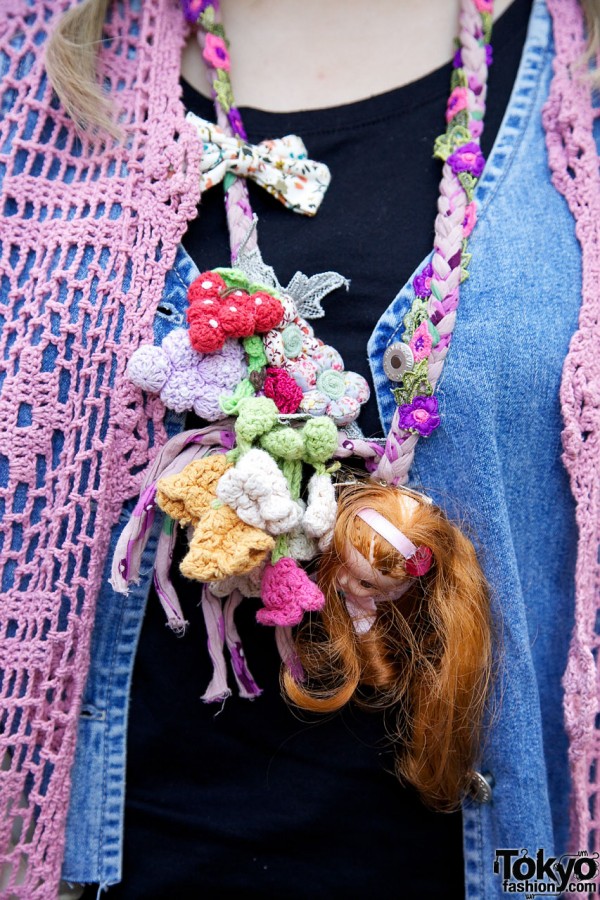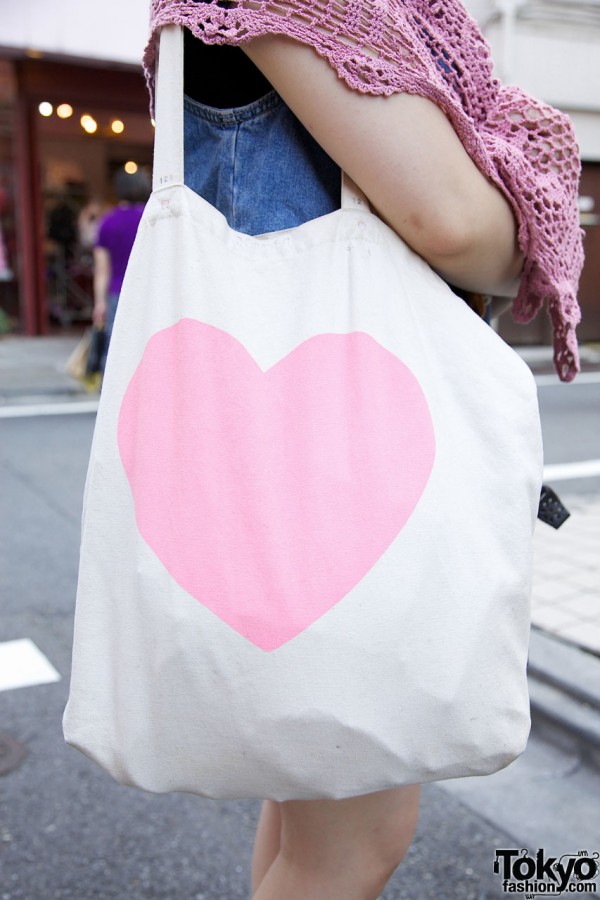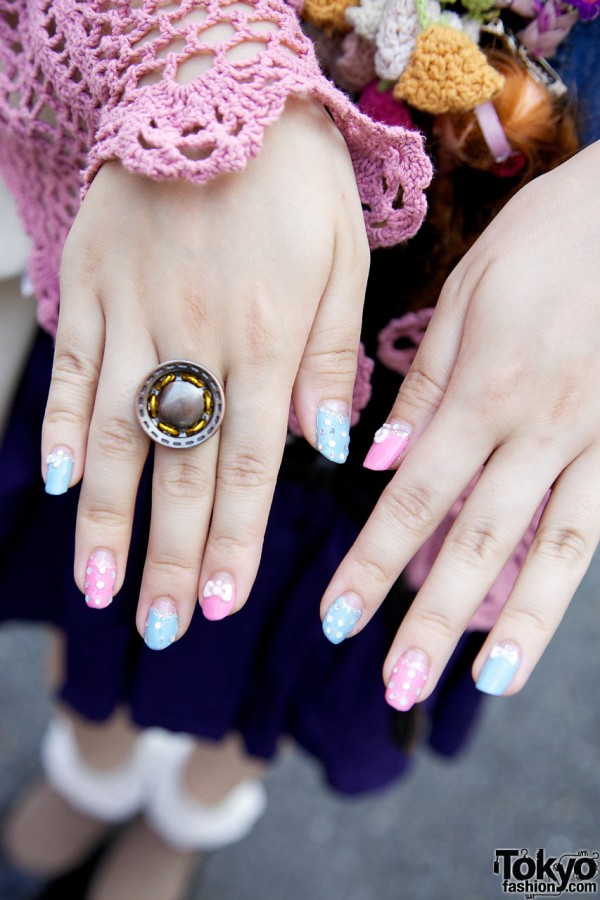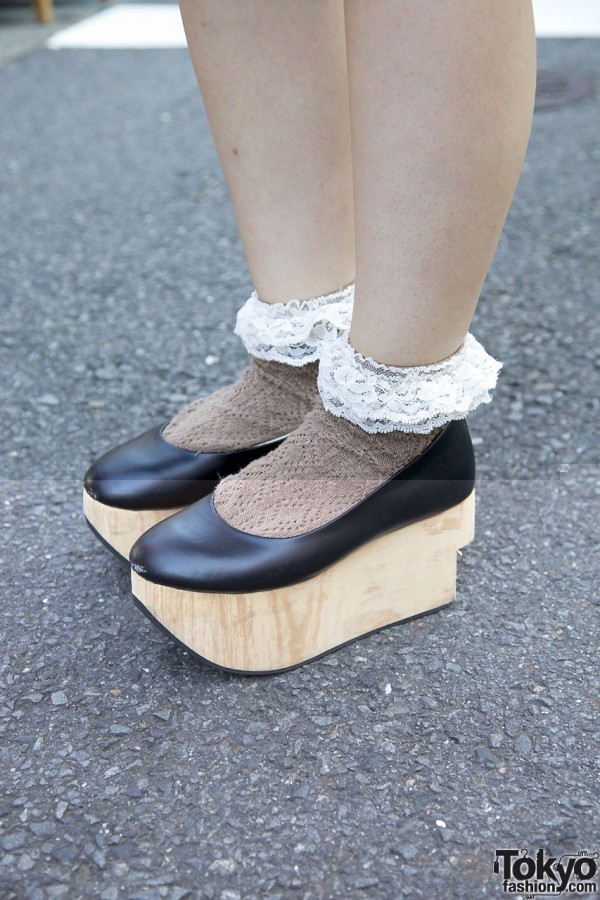 Click on any photo to enlarge it.