Handmade Spikes & Green Cheetah Leggings
Here's a 20-year-old specialty school student who customized his black leather jacket with some handmade accessories including a spiked armband. He's also wearing a spiked headband, white v-neck t-shirt, green glove and green animal print leggings. His black backpack is from Uniqlo.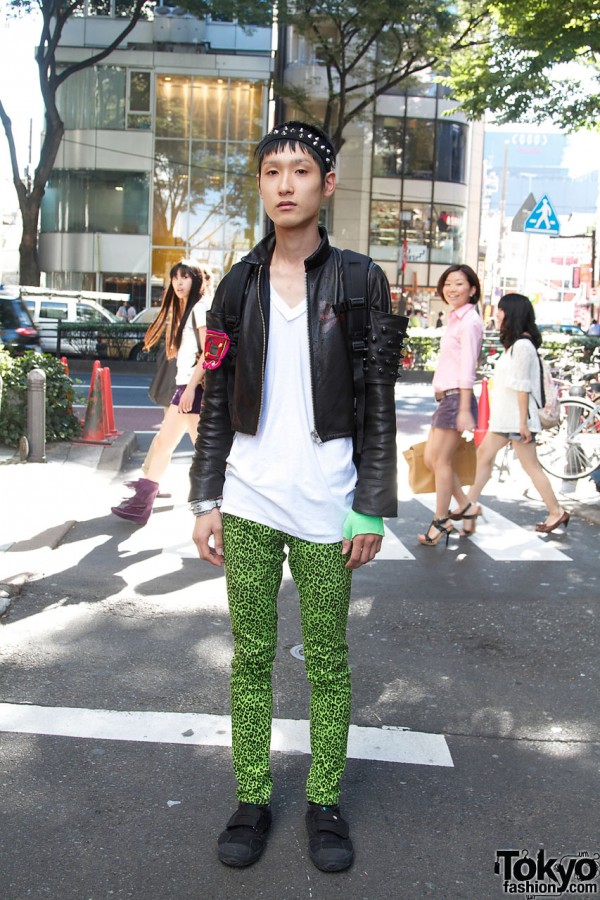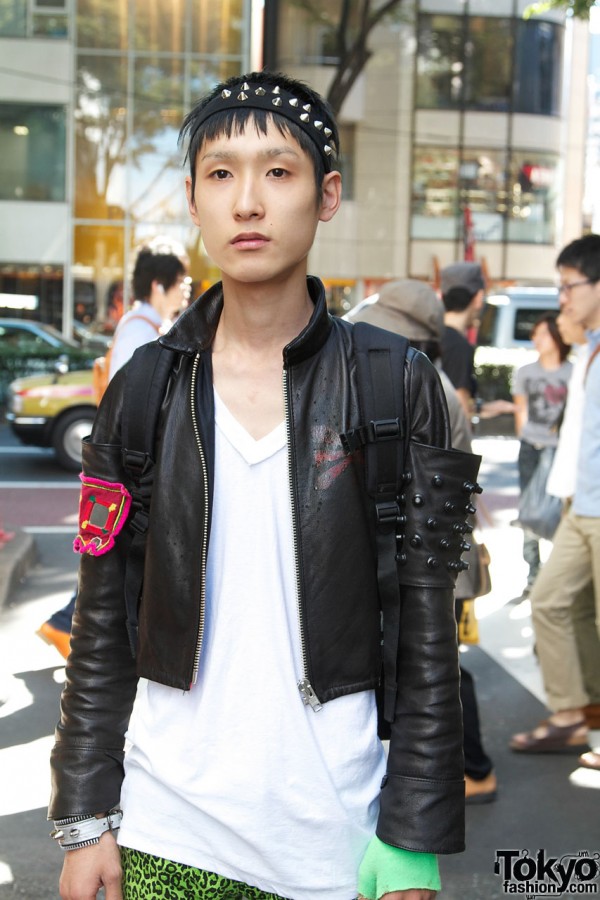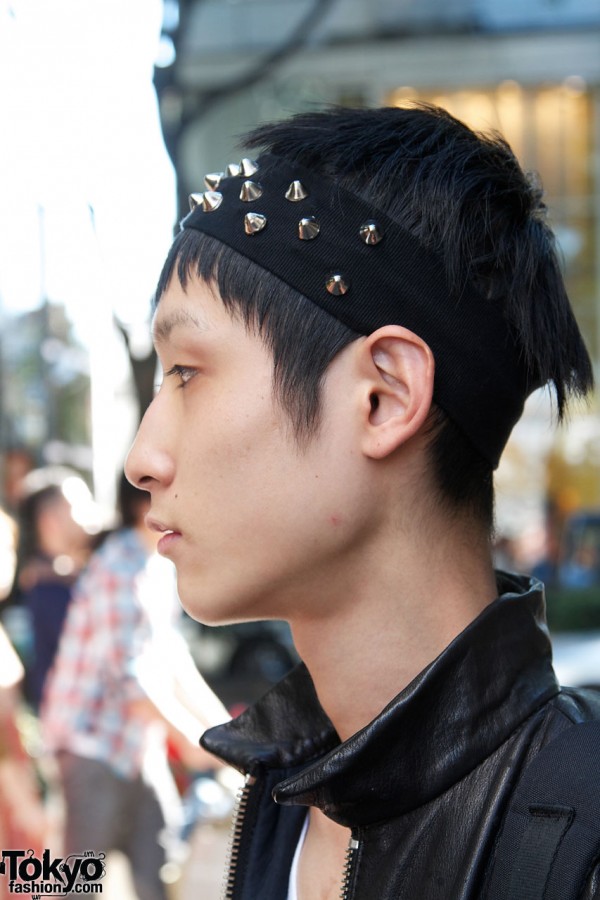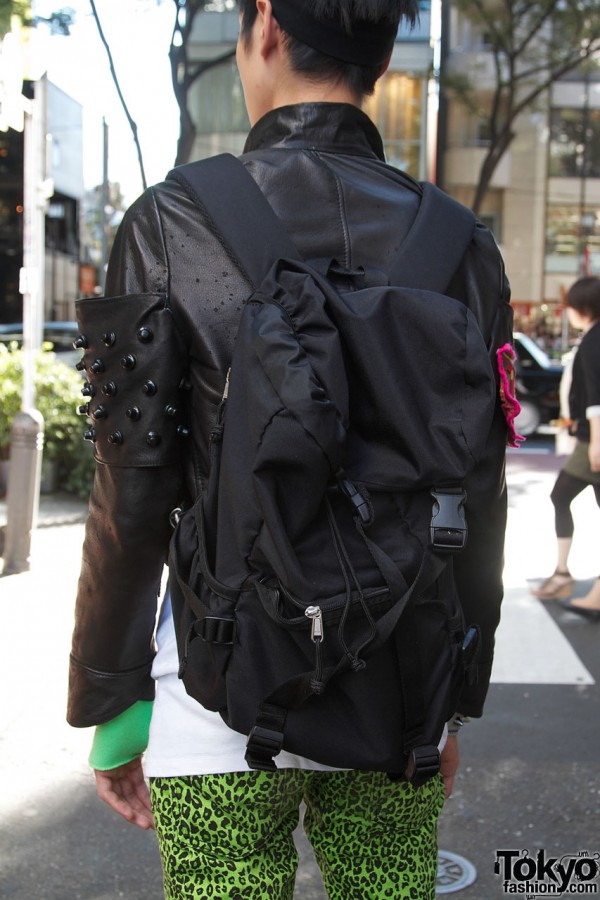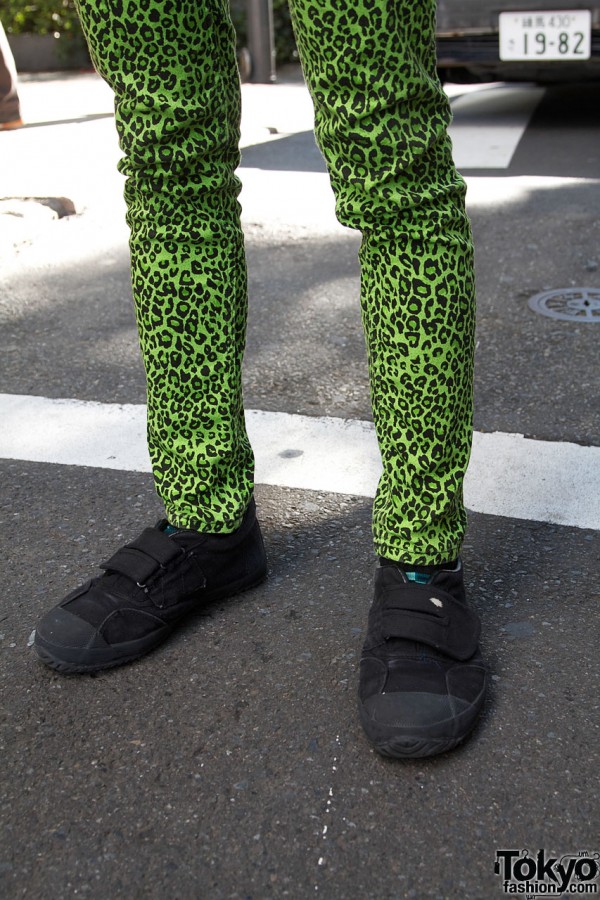 Click on any photo to enlarge it.