Hanjiro & Kinji Resale with Vivienne Westwood
This friendly girl with an asymmetrical haircut is Sato, a 16-year-old high school student. Her black sequin-embellished top is from Hanjiro, a resale shop. Her black skirt is from another resale shop named Kinji. She's also wearing a Vivienne Westwood necklace and carrying a red heart-shaped purse.
Her ripped leggings and black open-toed shoes are the finishing touches to her outfit.
Sato's favorite store is G2? When we asked about her favorite music she told us Kaera Kimura, Tokyo Incidents and Dust Box.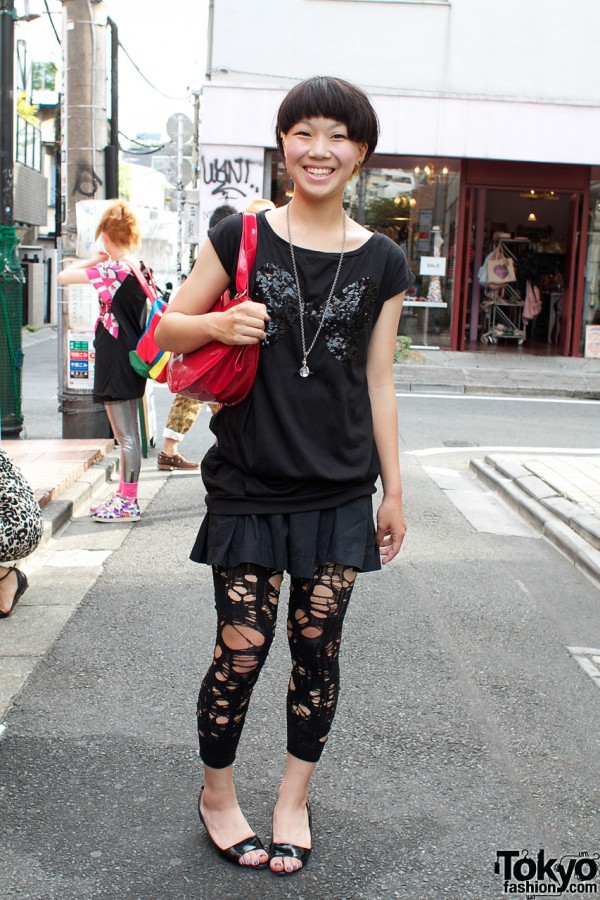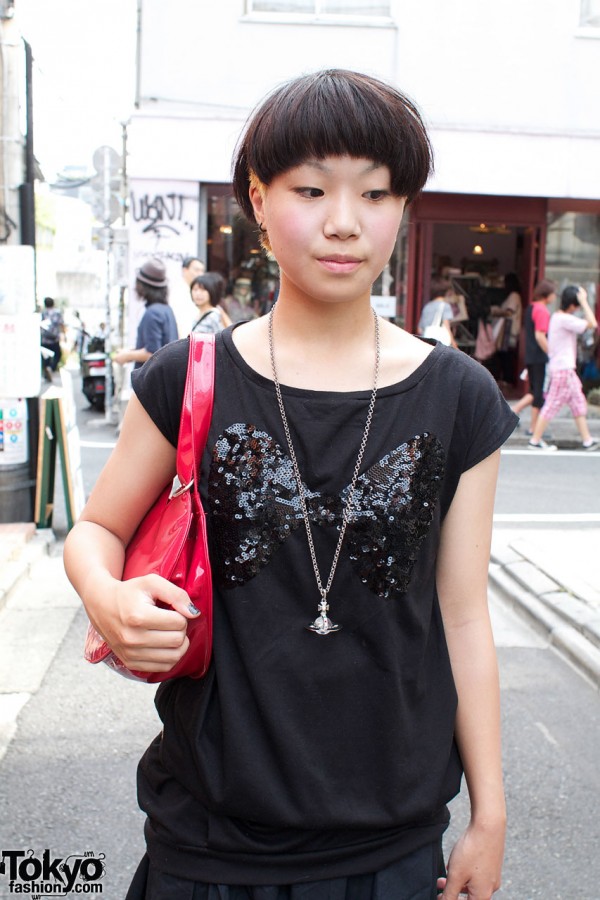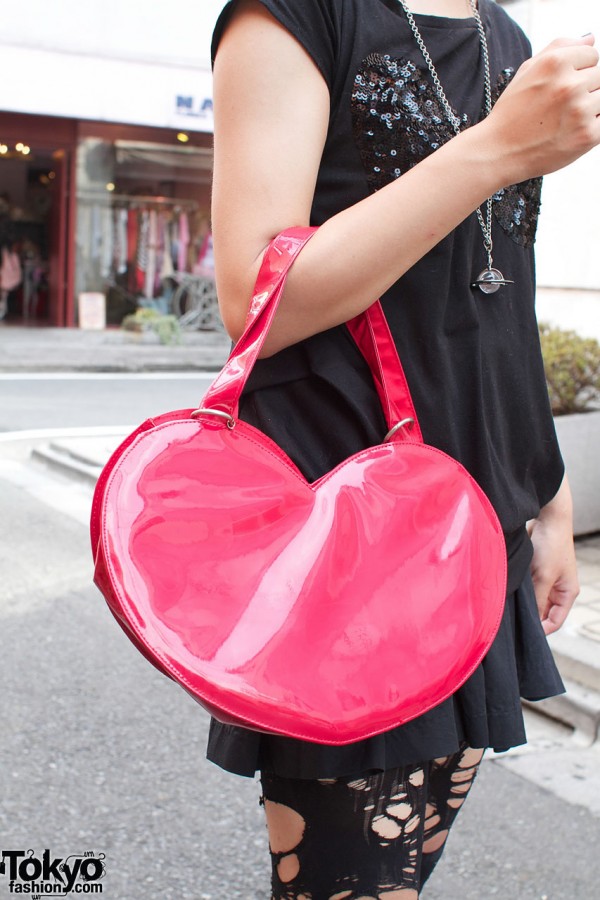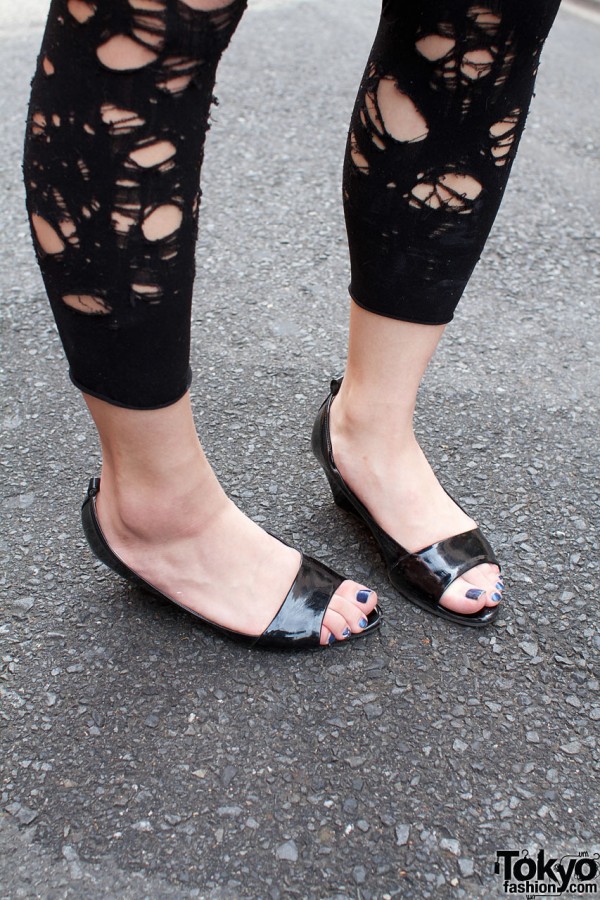 Click on any photo to enlarge it.