Harajuku Crepes & Japanese Street Fashion
This cute Japanese girl and guy were photographed near Kinji in Harajuku. When we spotted them, they were eating crepes. We felt guilty for interrupting them, but they were very nice about it! The guy is wearing a double breasted coat from GRN, Many Dope brand slacks with plaid accents, Mobus sneakers, and a purple Outdoor Products backpack. The girl with him is wearing a cute patterned dress with a big bow in the front, black stockings, and shearling/knit boots. She's also carrying a large Coach purse.
When we asked them about music, the girl told us that she likes "BUMP", which we are assuming means Bump of Chicken.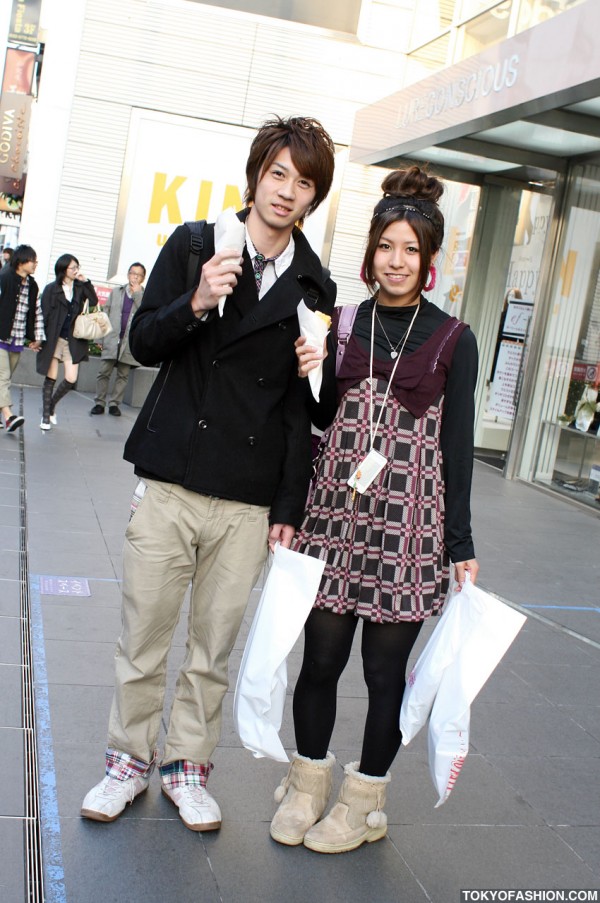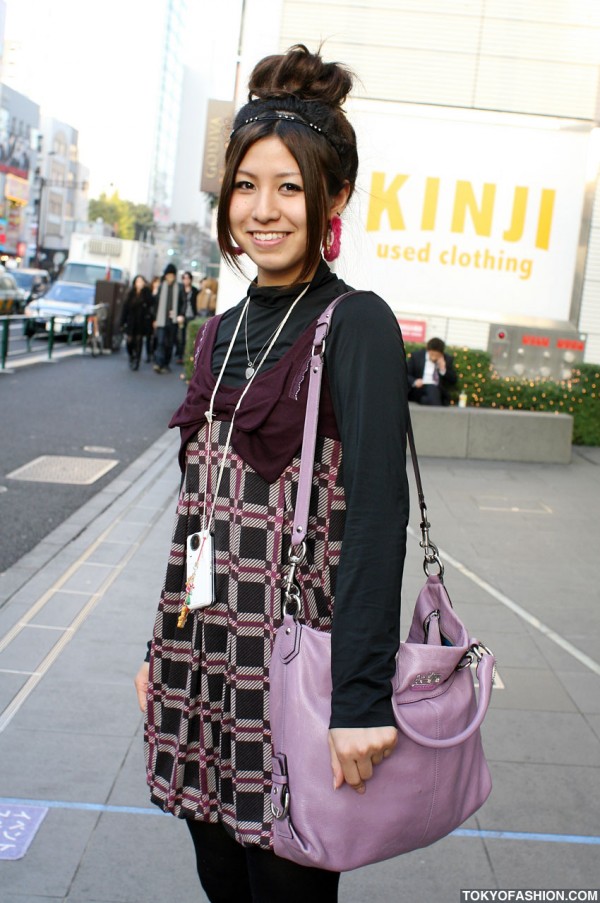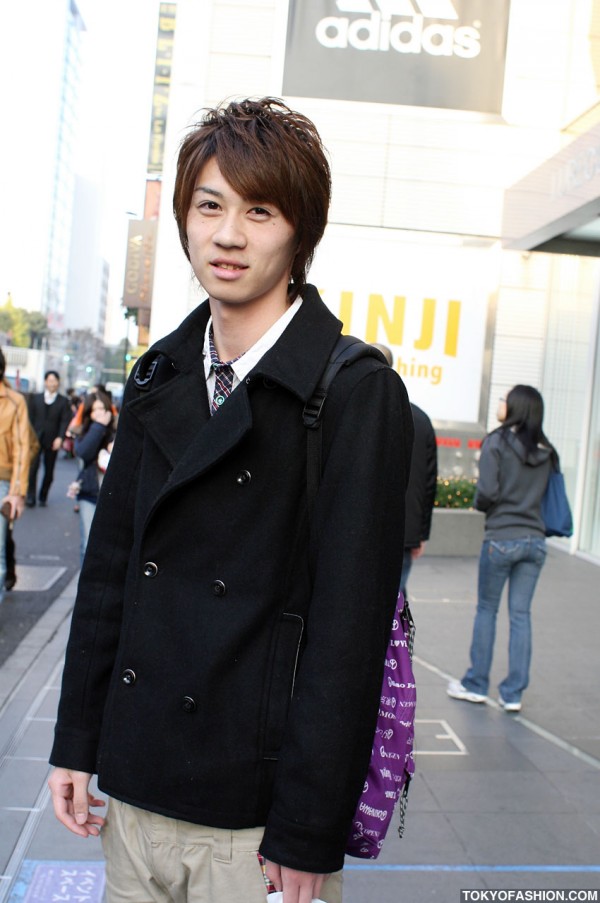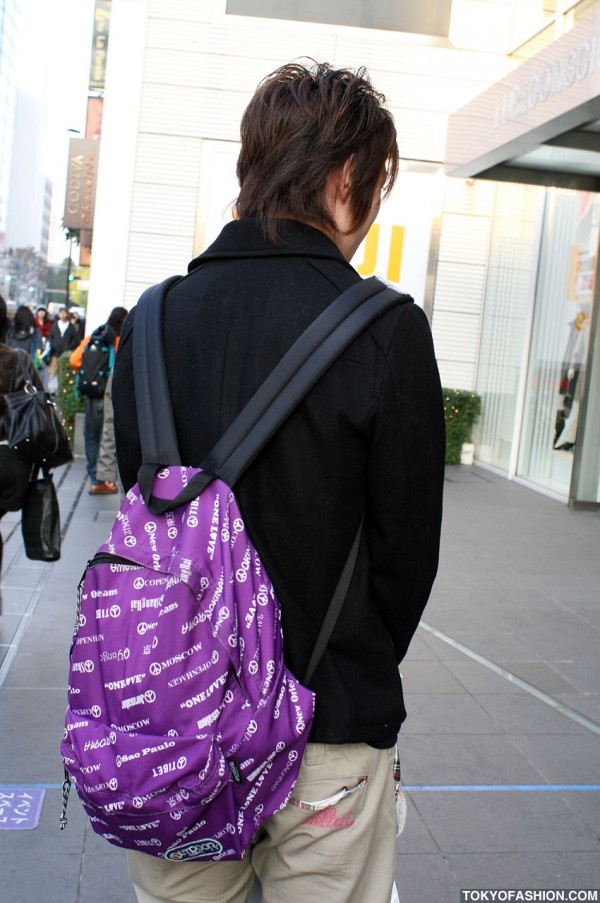 Click any photo to enlarge it.