Harajuku Girl in Glasses & Safety Pin Sweater
This 21-year-old Japanese girl is named Moco. She's an illustrator who works in a cafe. Her fashion has a Harajuku-punk vibe to it – and, in fact, we photographed her in Harajuku.
She's wearing a blue beret with a bow on it, glasses, a sweater from Kinji with safety clips holding it closed, a red cardigan, a white ruffle shirt, a black scarf, a blue skirt from Thank You Mart, stockings with big red hearts on them, and hightop Ed Hardy sneakers with a roses-and-skulls illustration. She said that her studded bag is from the shop Nude 'n Rude, and that some of her accessories came from Savoy. Her favorite shops include Kinji, Rude Gallery, and Savoy. Her favorite bands include Thee Machine Gun Elephant and The World Apartment Horror. (She has a sticker for this band on her bag).
If you want to see some of Moco's illustrations, you can check the "Gallery" link on her website.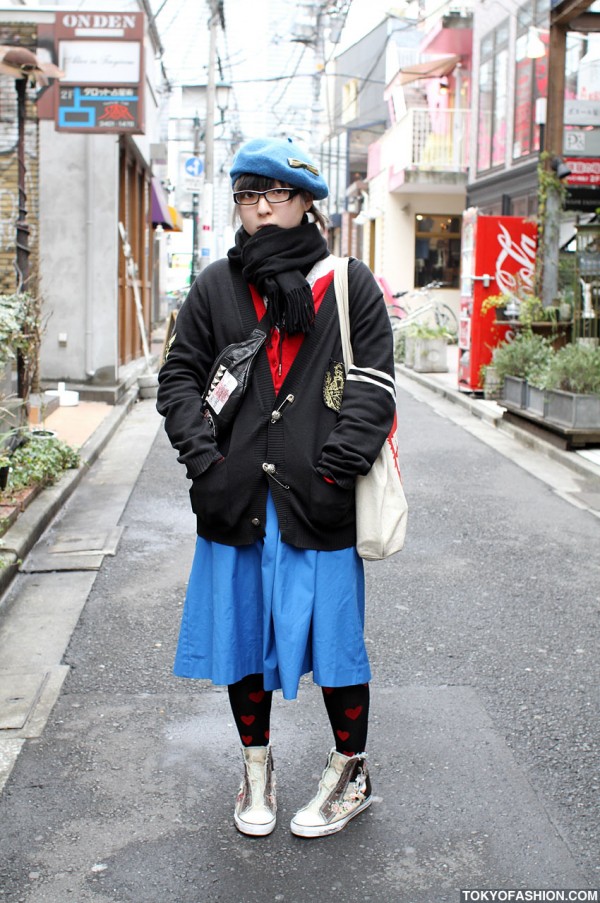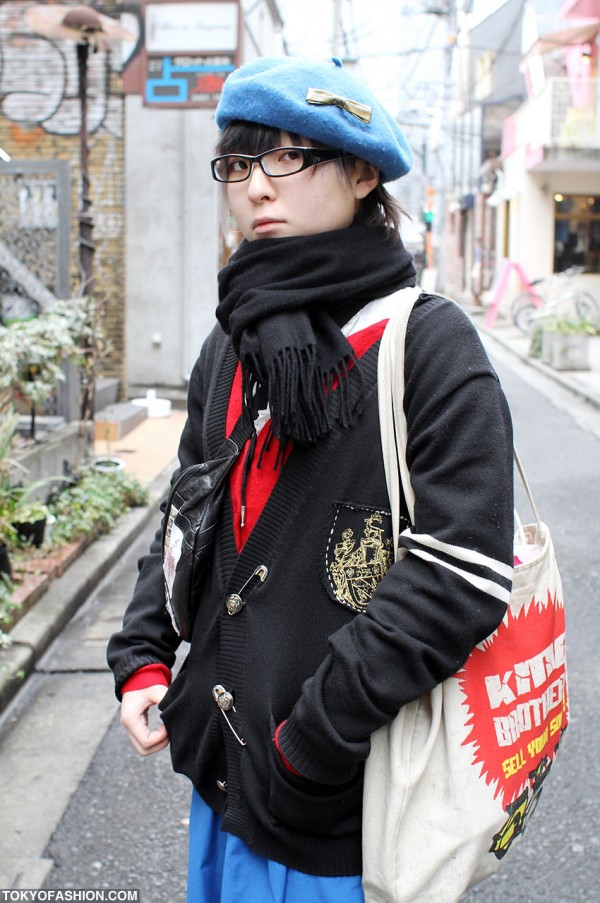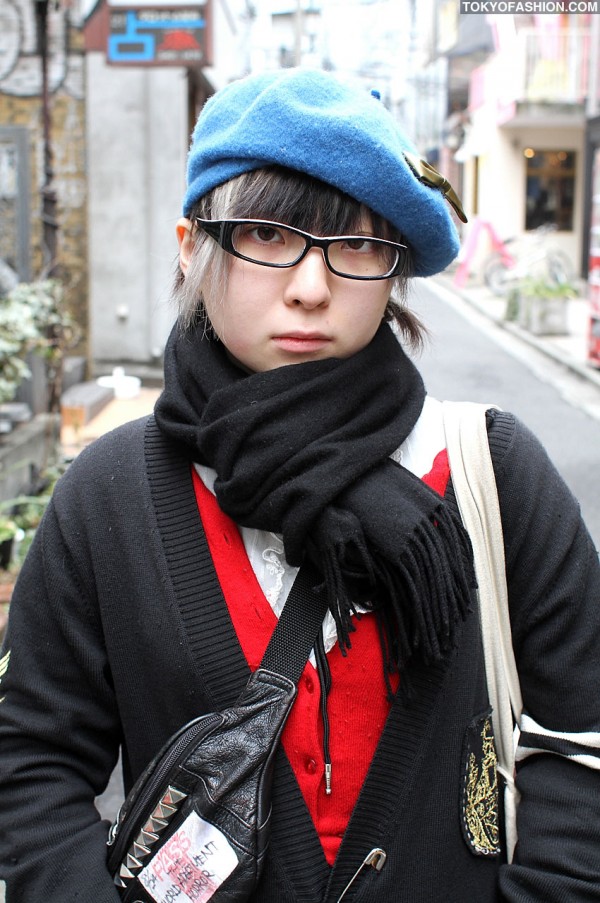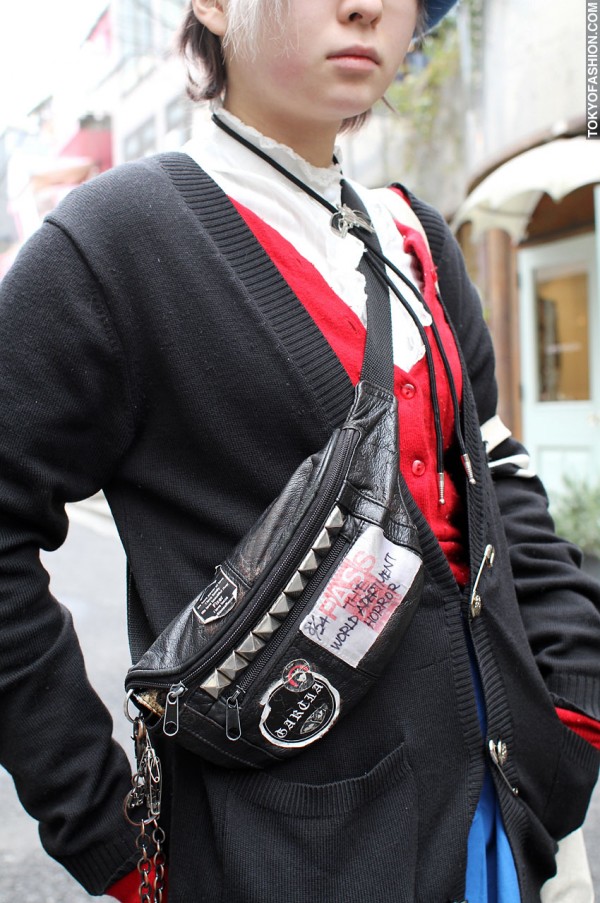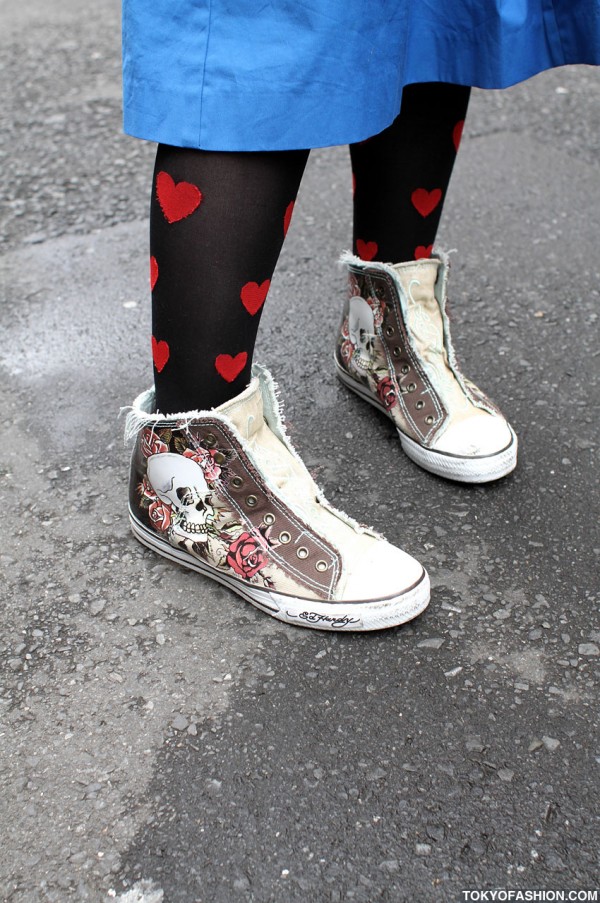 Click any of the pictures to enlarge them.