Harajuku Girl in Milk Brand Clothing
This very cute Japanese girl was photographed in Harajuku. She was a fan of the Japanese fashion brand Milk, and several of her clothing items are from the brand's collection. She is wearing a red and black harlequin/diamond pattern cardigan sweater over a button up white shirt, a short black lace skirt, over the knee black socks / stockings, and cute black platform heels. She is also carrying a large black polka dot Milk handbag and on her handbag is a Milk tie.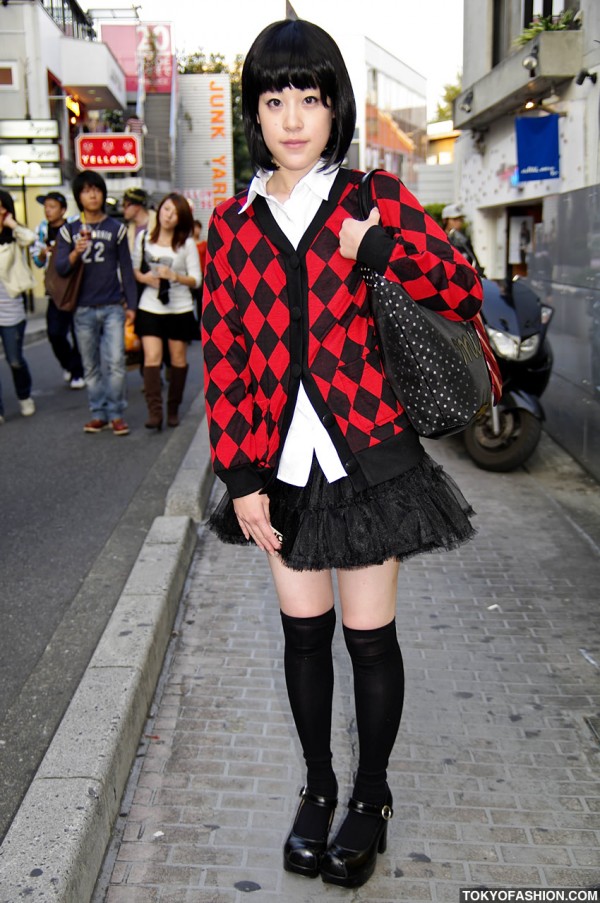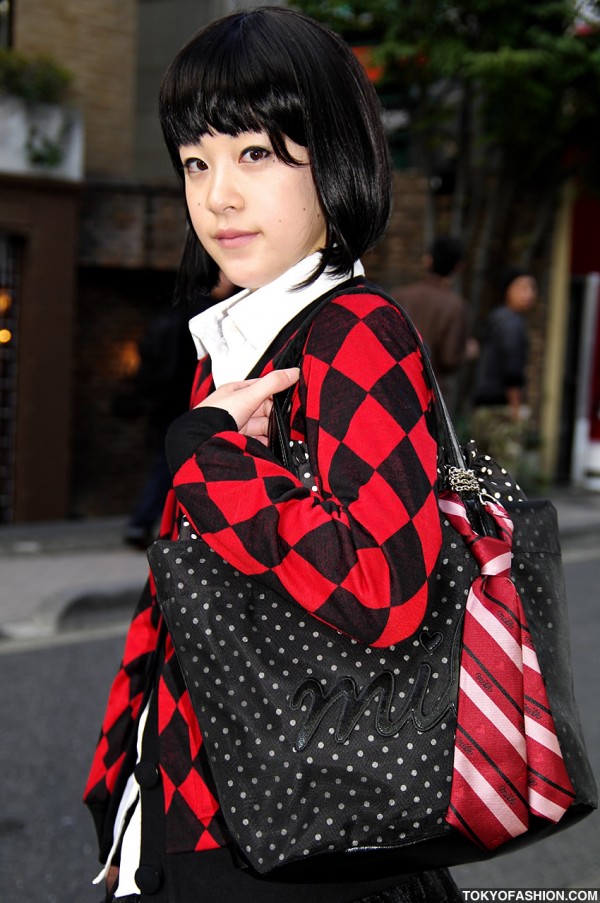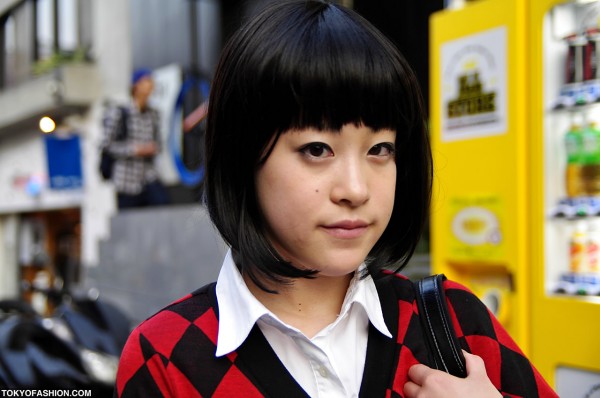 Click any photo to enlarge it.