Harajuku Girls in Dresses & Hats
Tokyo street fashion photo of two girls on Cat Street in Harajuku.
These two Japanese girls on Cat Street were wearing t-shirt dresses (or are they tunics?) and hats. The girl on the left's dress is striped, and the girl on the right's dress is green with embroidery and lace details around the edges. The girl on the right is also carrying a brown leather shoulder bag and wearing dark blue boots. The girl on the left is wearing black sneakers with purple socks.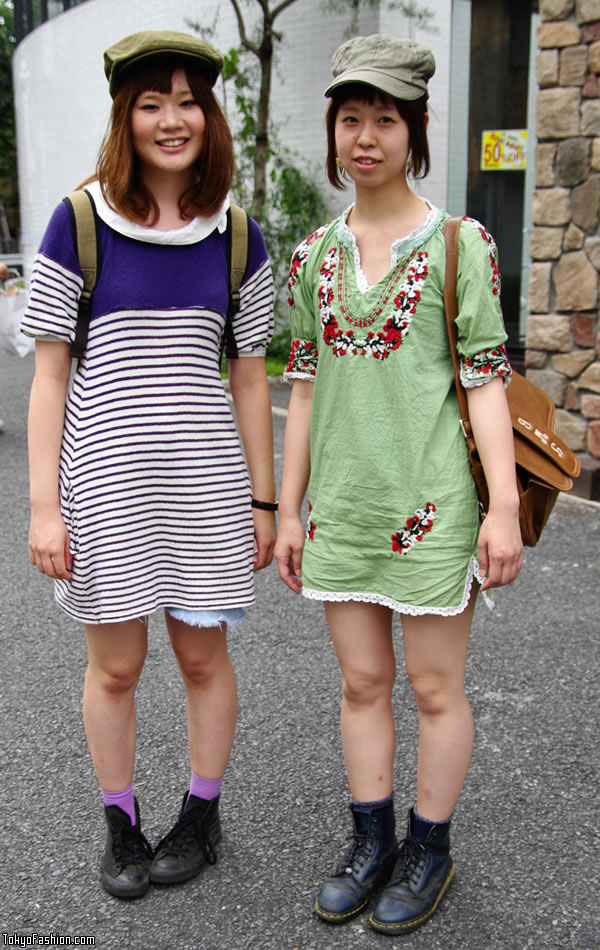 You can click on the above image to see a bigger version.