Harajuku Girl's Ruffled Kinji Blouse & Maxi Conocoto Skirt
Anmitsu is a 21-year-old self-described furita that we photographed in Harajuku. She's wearing a ruffled lace blouse from the Kinji resale shop and a long cotton print skirt from Conocoto resale shop. She's also wearing a white hat and white canvas sneakers from Bunkaya Zakkaten.
Accessories include a spool of thread fastening her braid from ZOOL and a tassel and bow on her canvas Theatre Products bag. Anmitsu told us here favorite places to shop are Fur Fur and Ohta. She also told us that her favorite music is by Yuki.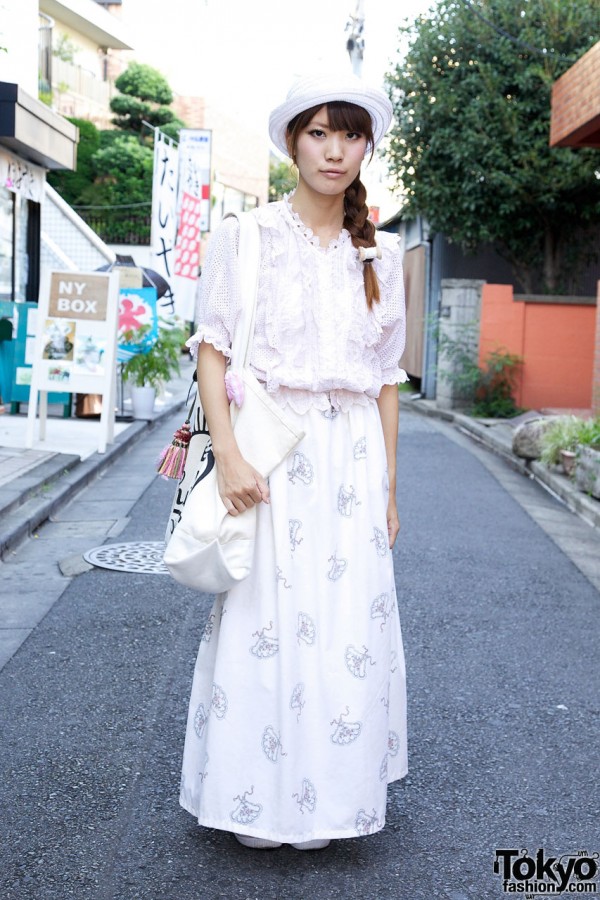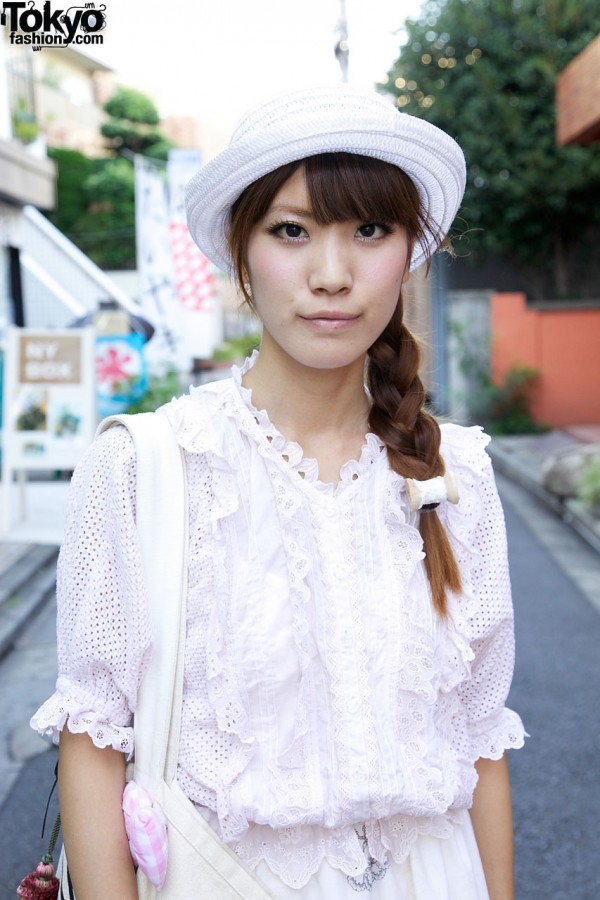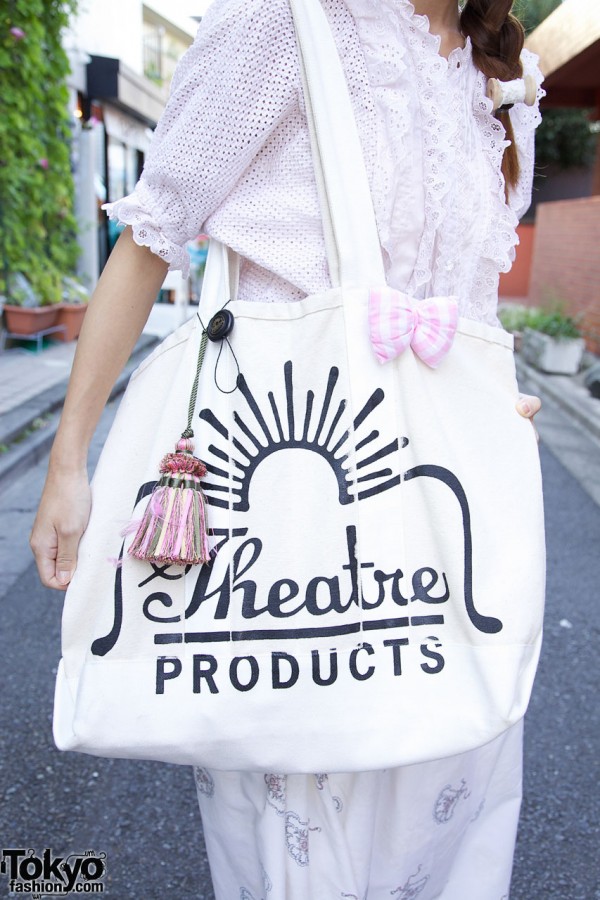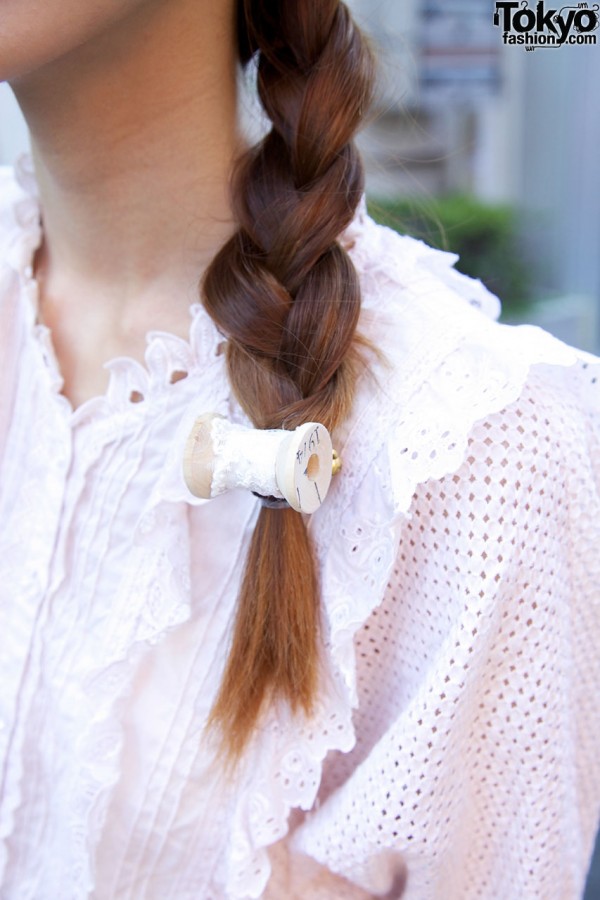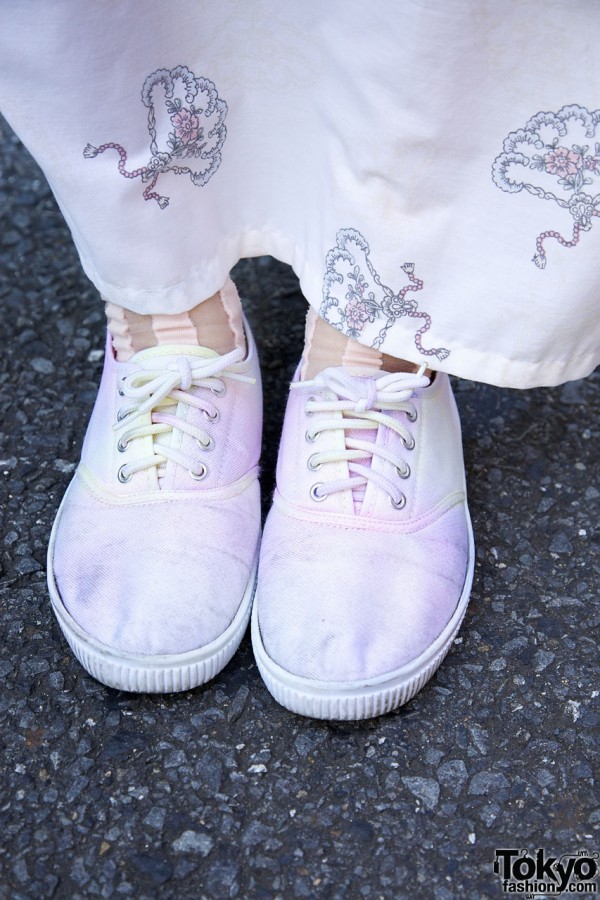 Click on any photo to enlarge it.