Harajuku Guy in Round Glasses & Green Coat
This cool 21-year-old Japanese guy was photographed in Harajuku. He told us that his outfit – which consists of a hat, round glasses, a green overcoat (or is that a cape with sleeves?), a tuxedo shirt with a bow tie, some kind of geometrically patterned wrap around his waist with a rope attached to it, baggy pants, and red shoes – is made up of several pieces from the Japanese brand Ohta, as well as items from resale/vintage shops. His handbag is bright red and features messages and illustrations that appear to be inspired by 1960s American pop culture.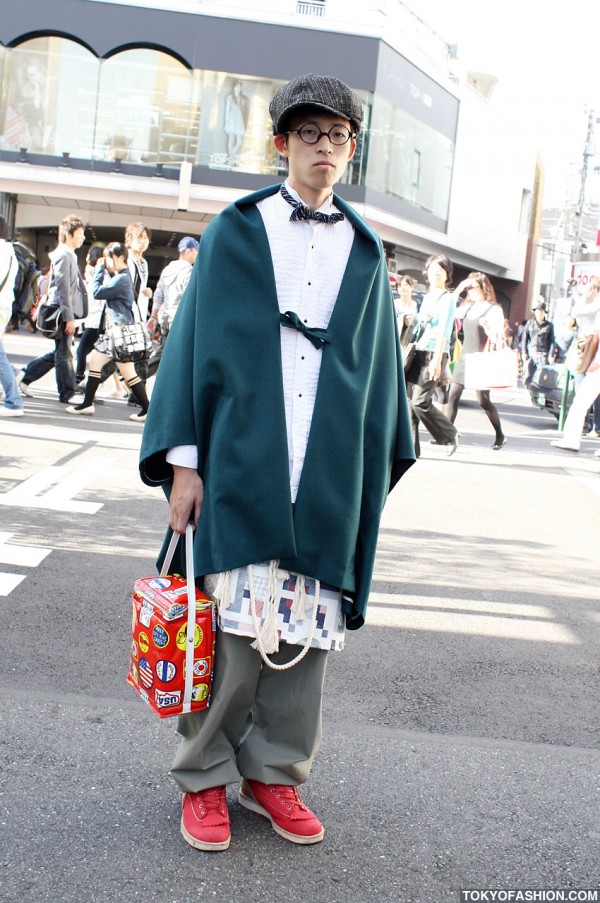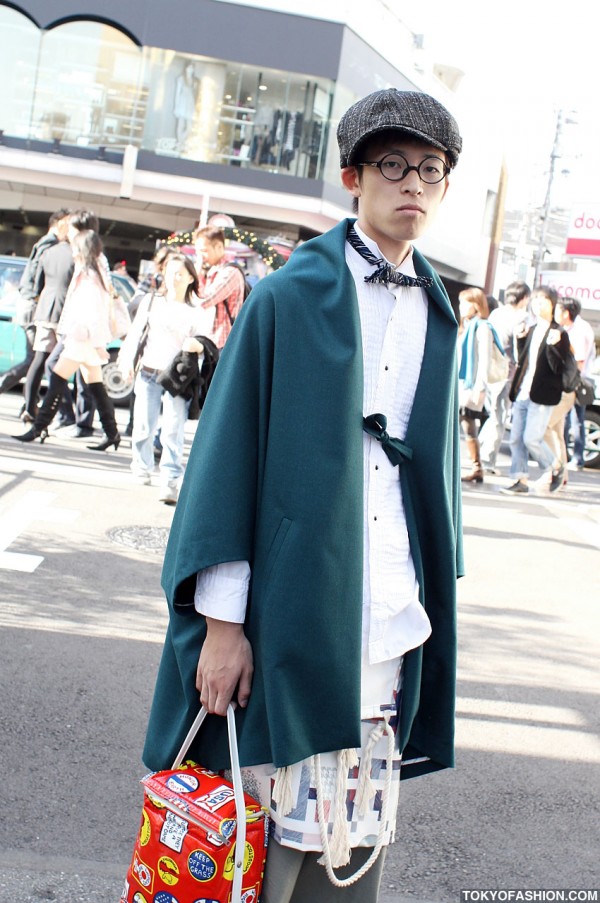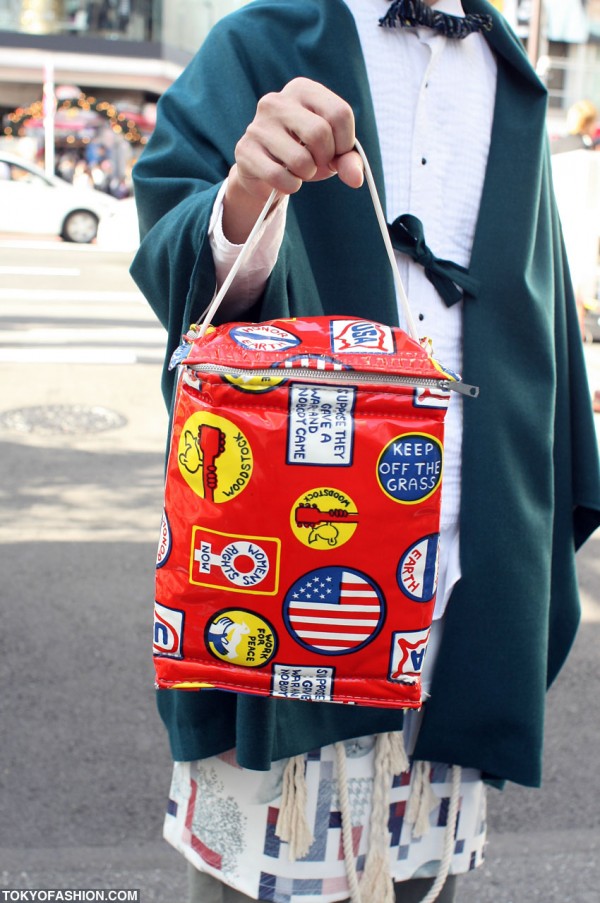 Click any of the pictures to enlarge them.