Harajuku Guy in Tunic & Hat
Photographed this cool Japanese guy on Cat Street in Harajuku. He's wearing a captain's hat, an embroidered tunic top over a long t-shirt, rolled up cutoff denim shorts, and black leather shoes. His bag choice is a backpack.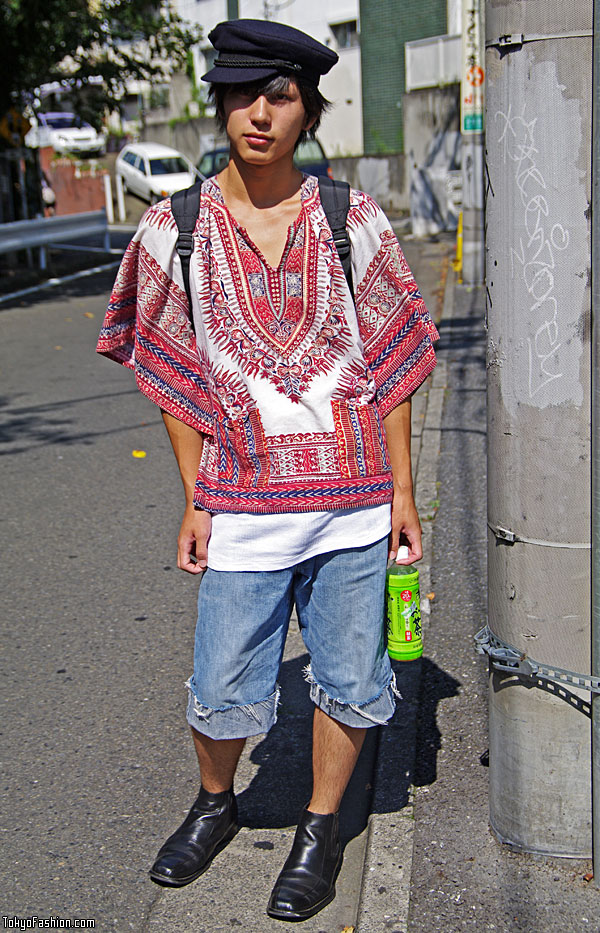 Yo can click the image above to see it in higher quality.