Harajuku Guy's Slipknot Tee, Roc Star Jeans & American Apparel Patent Shoes
This is Hideto Ono, a 25-year-old apparel worker and dancer that we featured previously here and here. On this day he was wearing a Slipknot t-shirt from a resale shop and distressed skinny jeans from Roc Star. A coordinated plaid flannel shirt is tied around his waist. His black patent leather shoes and his fabric tote bag are from American Apparel.
Accessories include stylish sunglasses, gold crucifix earrings from Bubbles, a long gold chain necklace and a multicolor watch from G-Shock x Dee & Ricky.
We asked Ono about his favorite fashion venues and the answer was Phenomenon and Bubbles. He also told us that his favorite music is by Tyler the Creator. You can view more photos on his official blog.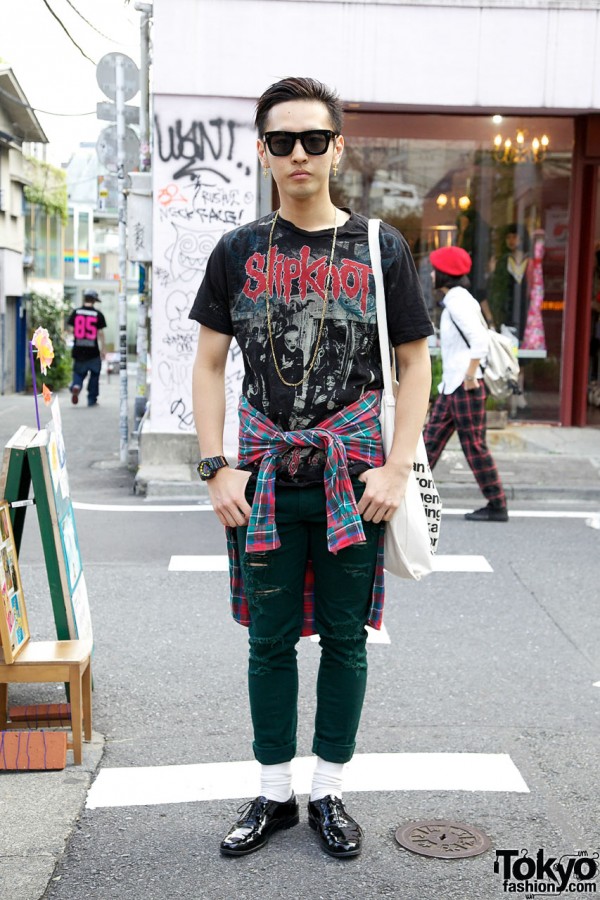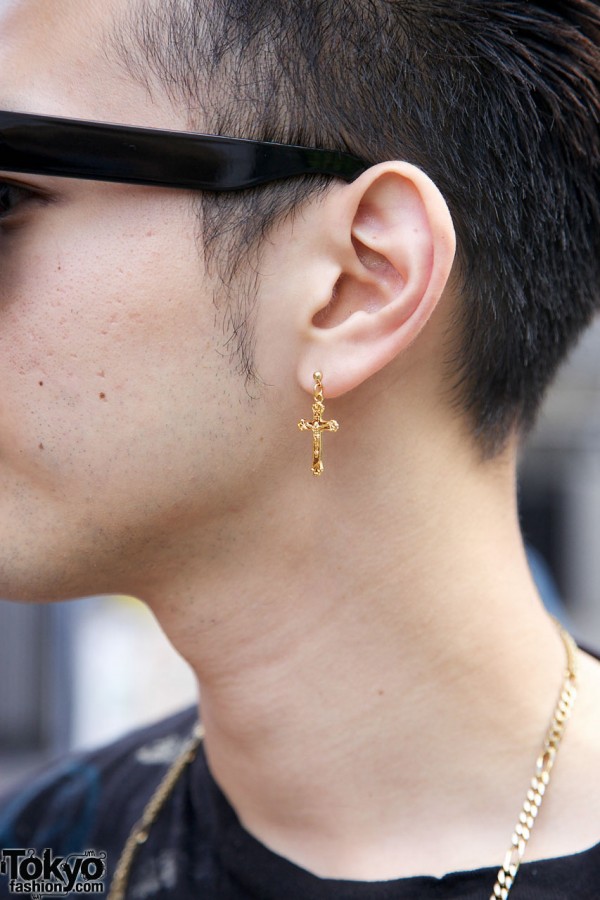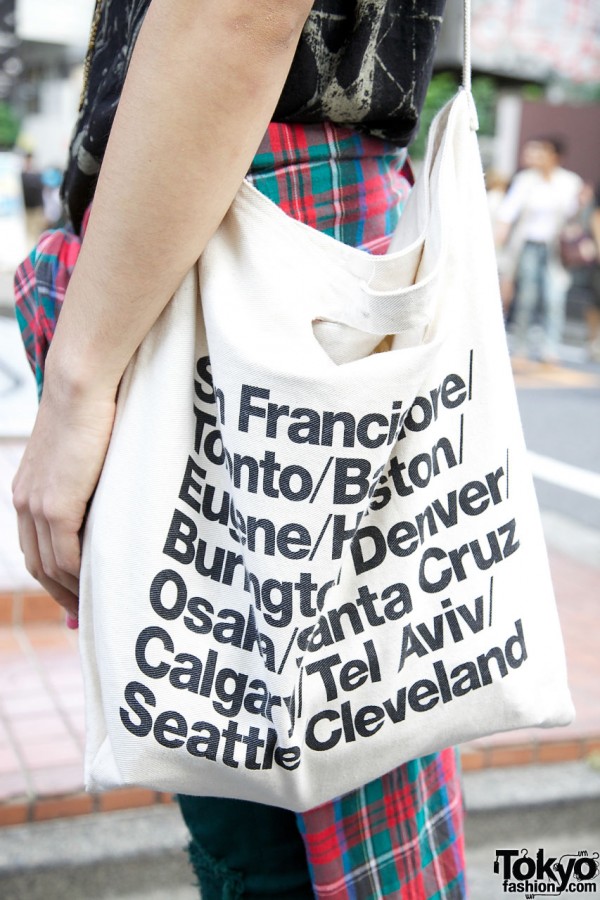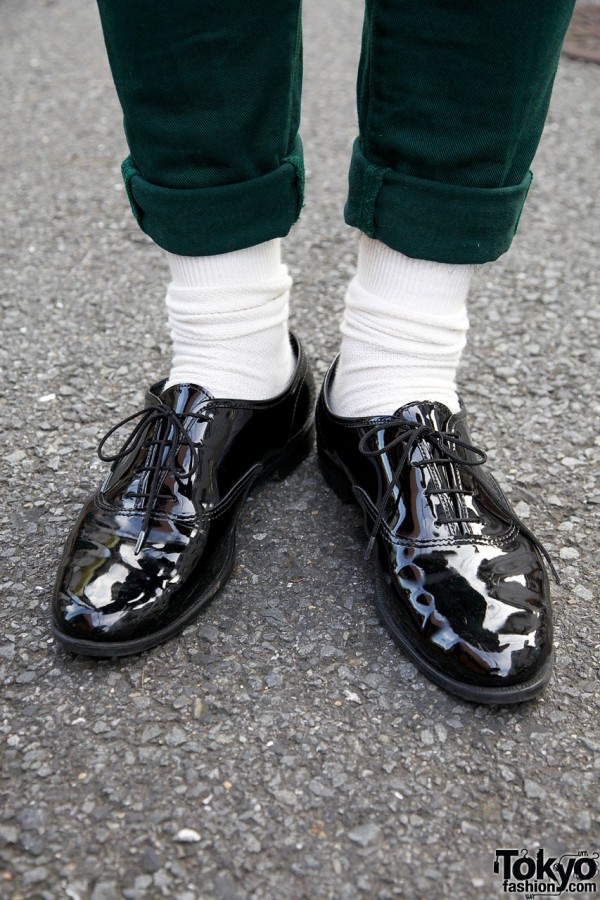 Click on any photo to enlarge it.