Harajuku Guy's Studded Sunglasses, April 77 Skinny Jeans & Louboutin Shoes
This cool guy with studded sunglasses is a 17-year-old student that we met in Harajuku. One of the first things we noticed were his spiked shoes, which he says are Christian Louboutins. He's also wearing a turquoise mohair sweater from a resale shop and cuffed skinny jeans from April77. Accessories include a spiked wristband, an eye-catching wire ring and strands of silver chains tied around his neck. His black patent leather bag is from United Arrows.
We asked about his preferences and he told us his favorite brand is Raf Simons, favorite shop is Nid and favorite music is by Capsule.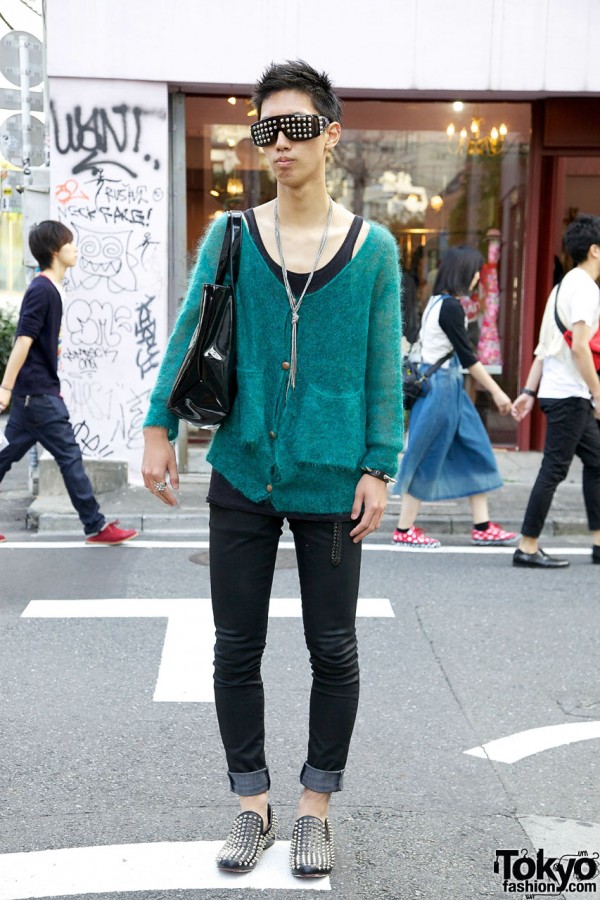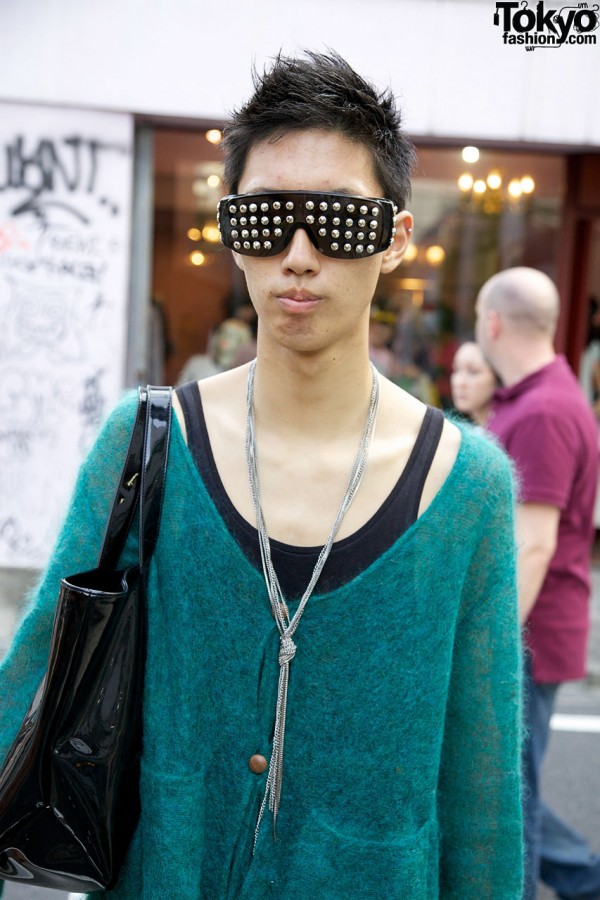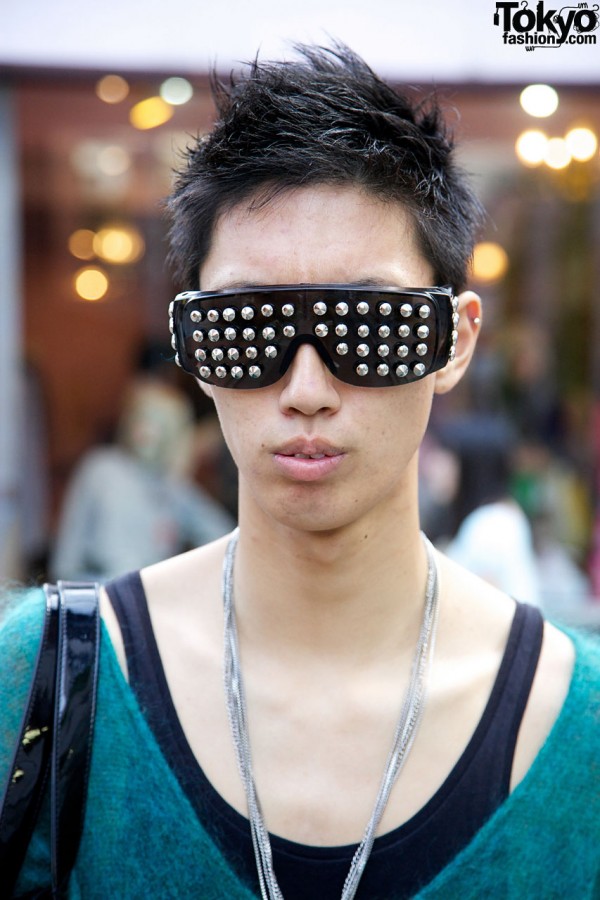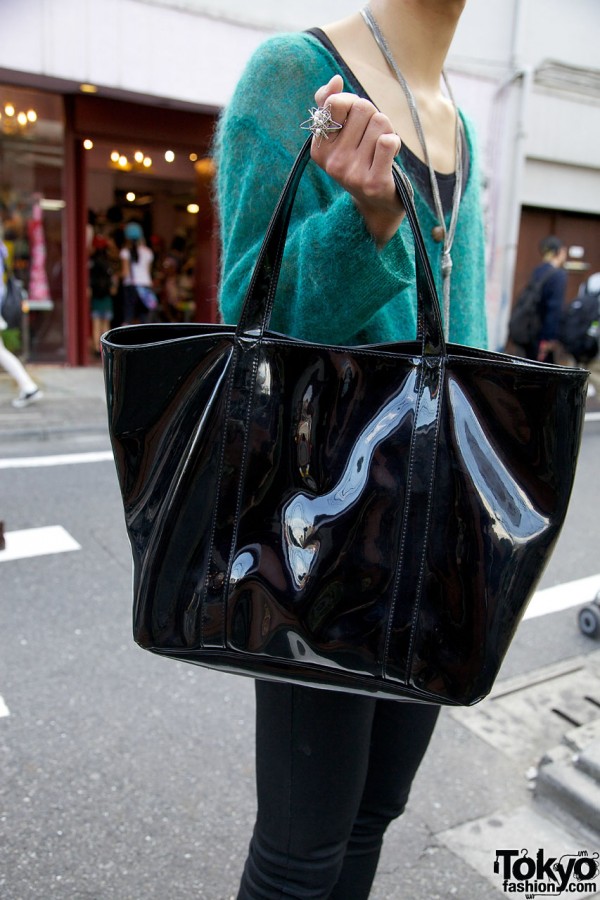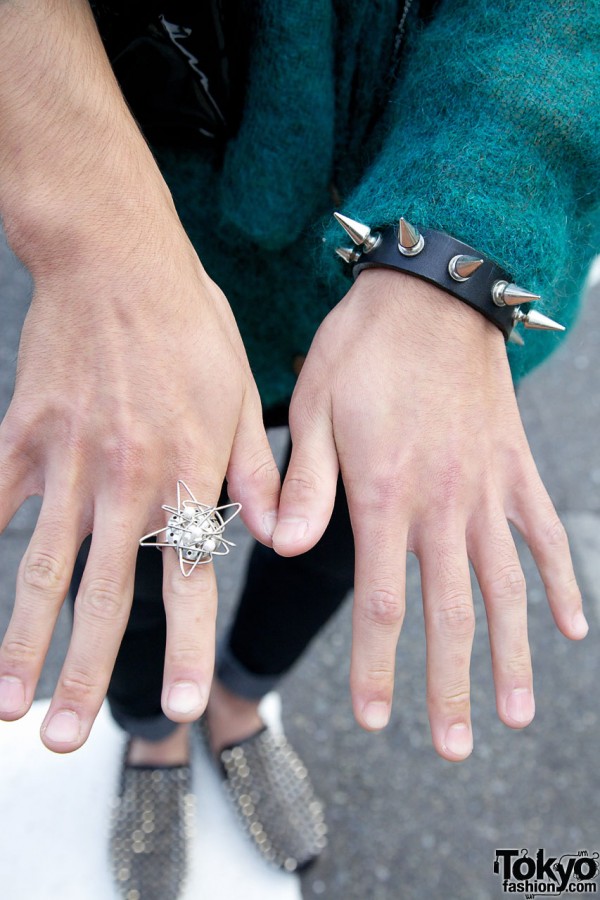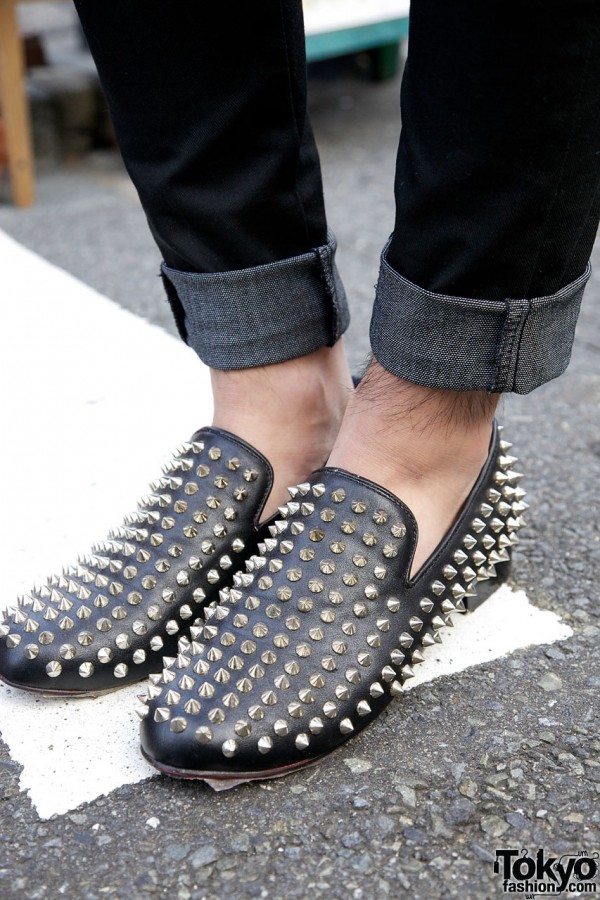 Click on any photo to enlarge it.