Harajuku Skater Guy With Silver Hair
This cool Japanese guy posed for our picture on Cat Street in Harajuku. He was skateboarding down the street when we stopped him to ask for a photo. He is wearing a cropped hooded jacket (which is covering his cool silver/white hair), a t-shirt, a large scarf, torn up jeans, and white Converse sneakers. He is also carrying a red and white shoulder bag.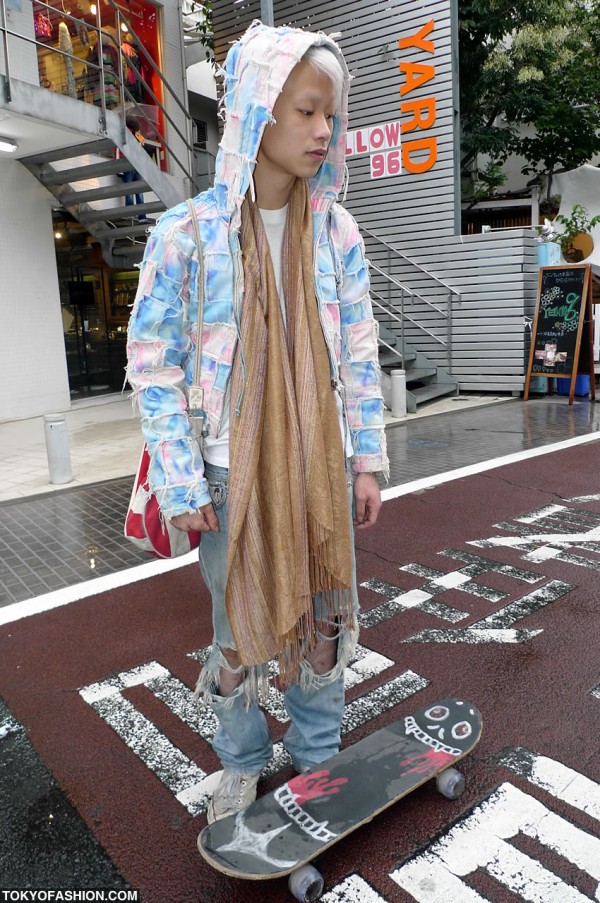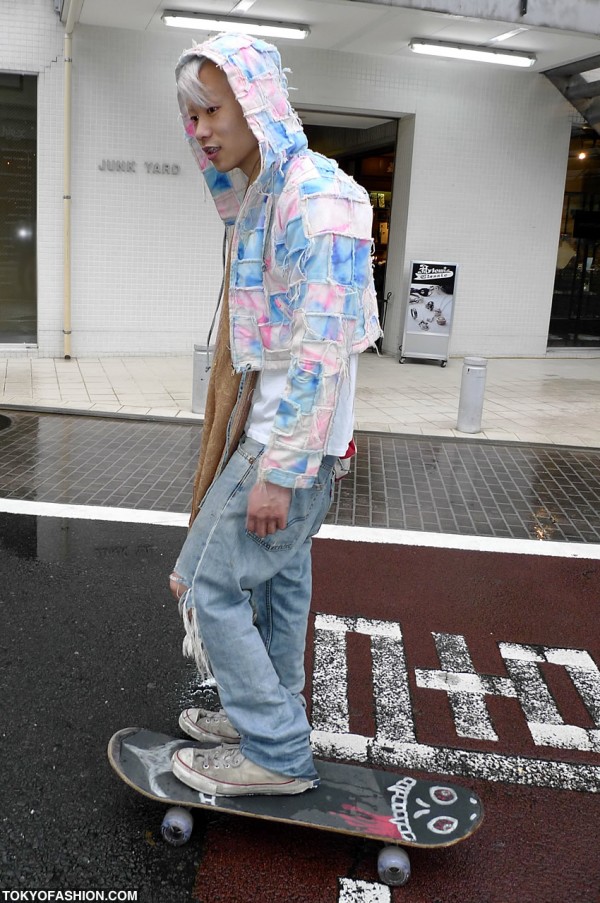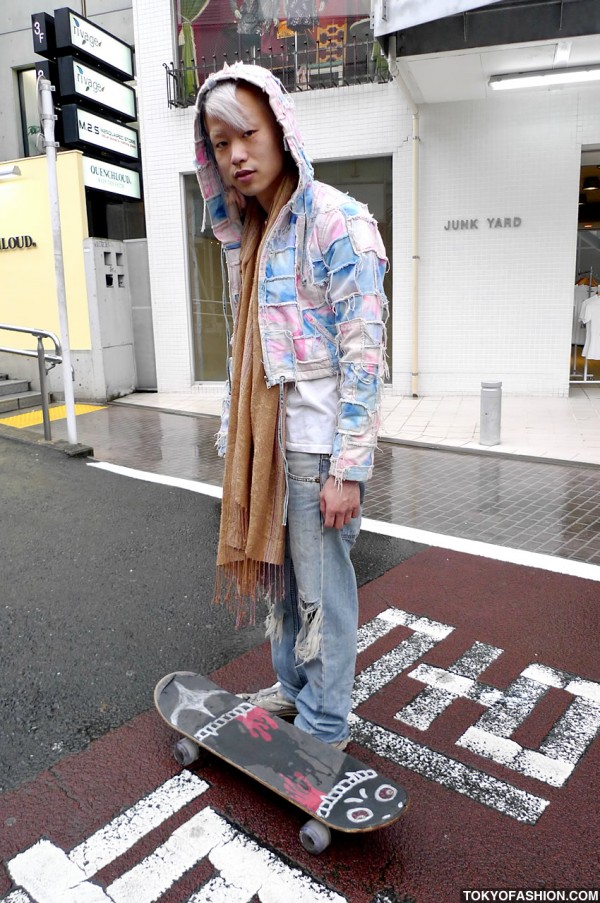 Click any photo to enlarge it.