Harajuku Streetwear Guys in Red Blazer & Sneakers
Spotted these two awesome guys while walking on Cat Street in Harajuku. Didn't have time to stop and get all of the usual brand info because of Tokyo Fashion Week appointments, but their outfits were so cool that we had to take some quick pictures anyways.
The guy on the right – the one with the earring and nose piercing – is wearing an amazingly red double breasted blazer with gold buttons (and he has it buttoned interestingly). On the blazer, there is a gold Chanel pin, but we have no idea if the blazer itself is by Chanel or from some streetwear label. He's also wearing Nike Dynasty High Valentines Day 2010 sneakers – in a red/gold colorway matching the blazer. The other guy is more mellow, but stylish in a jacket, vest, and nice dress shoes. Wish we had more info on these guys – maybe next time we see them!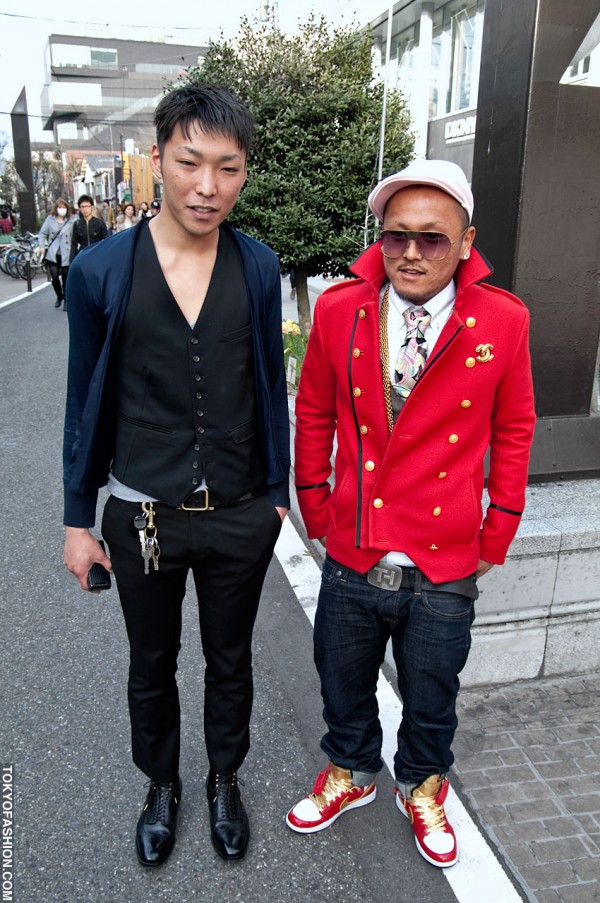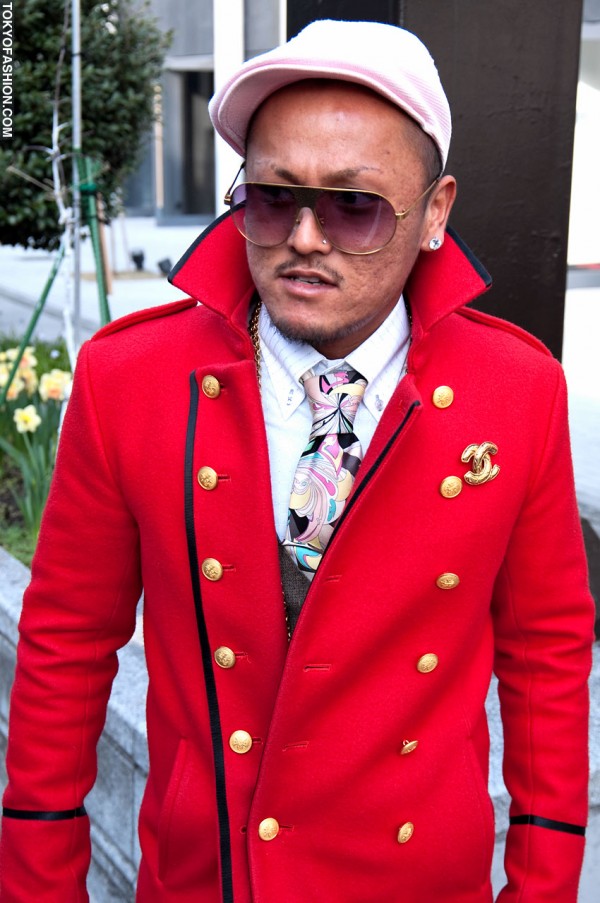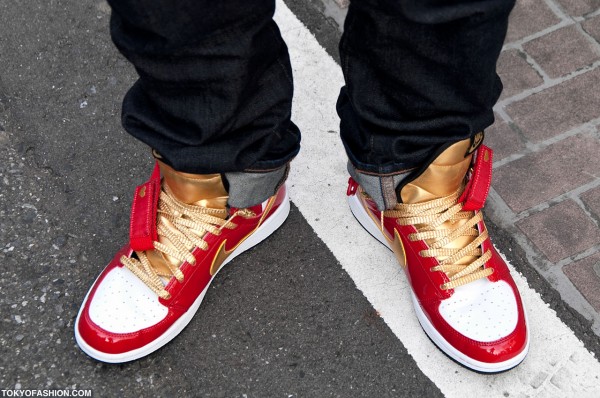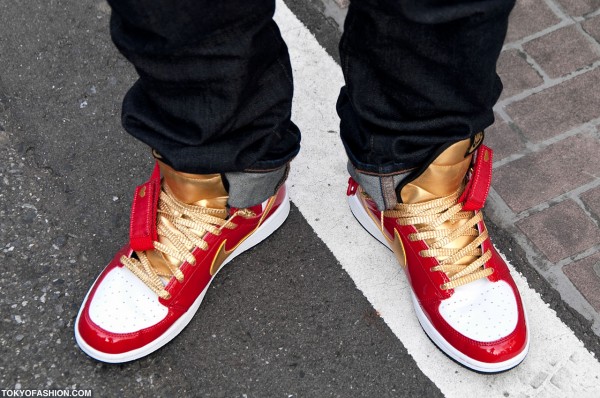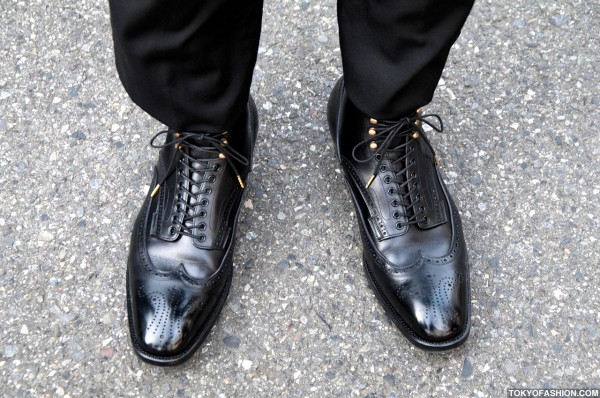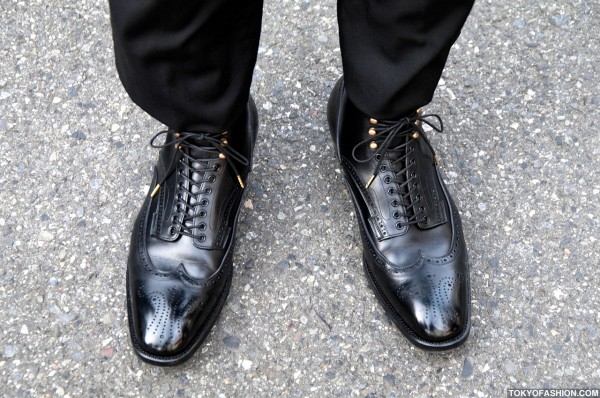 Click any of the pictures to enlarge them.