Heather, Retro Girl & Vivienne Westwood Armor Ring
This Japanese girl with a red fedora and black thigh highs is Mai, an 18-year-old high school student. She's wearing a cropped double-breasted jacket from Heather and a pleated red miniskirt from Retro Girl. Her short high heel boots from Auntie Rosa are laced up with pieces of lace.
Her accessories include a Vivienne Westwood armor ring. She's wearing a dark brown backpack that's embossed with a reptile skin pattern.
She told us her favorite musical group is the heavy metal band Bullet for My Valentine.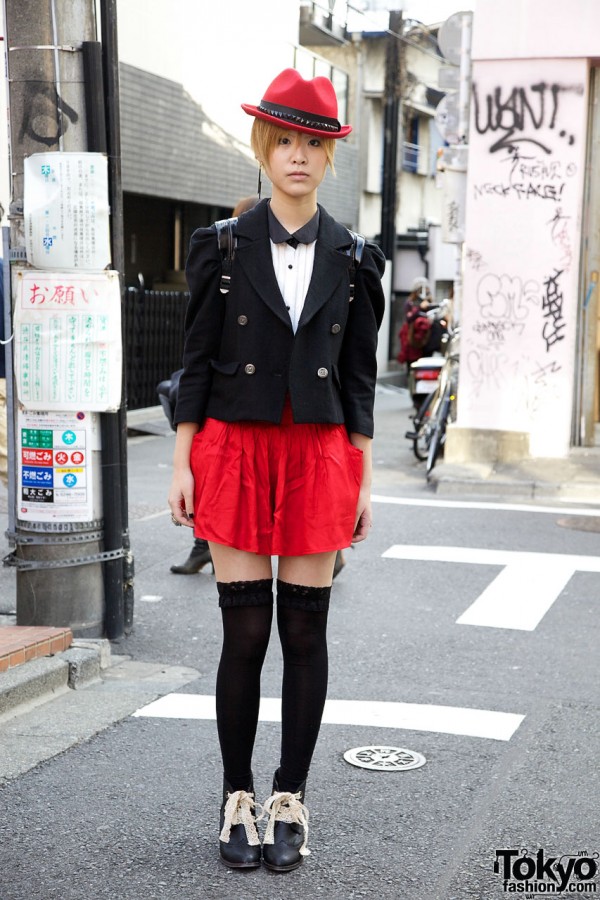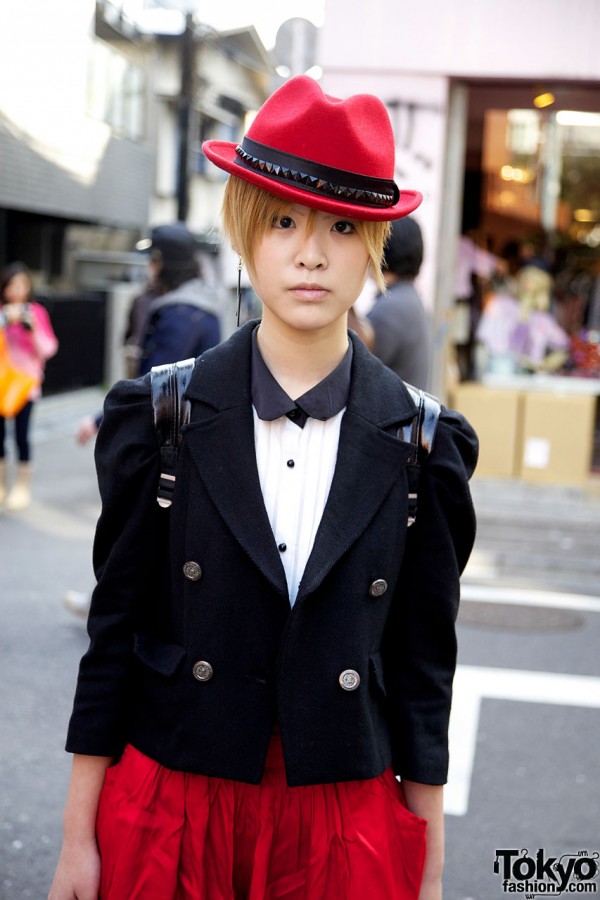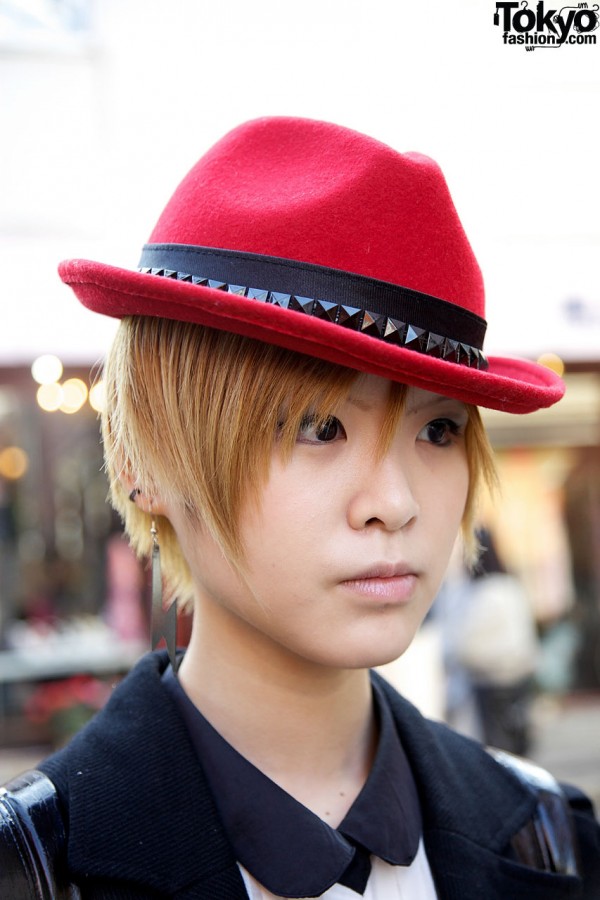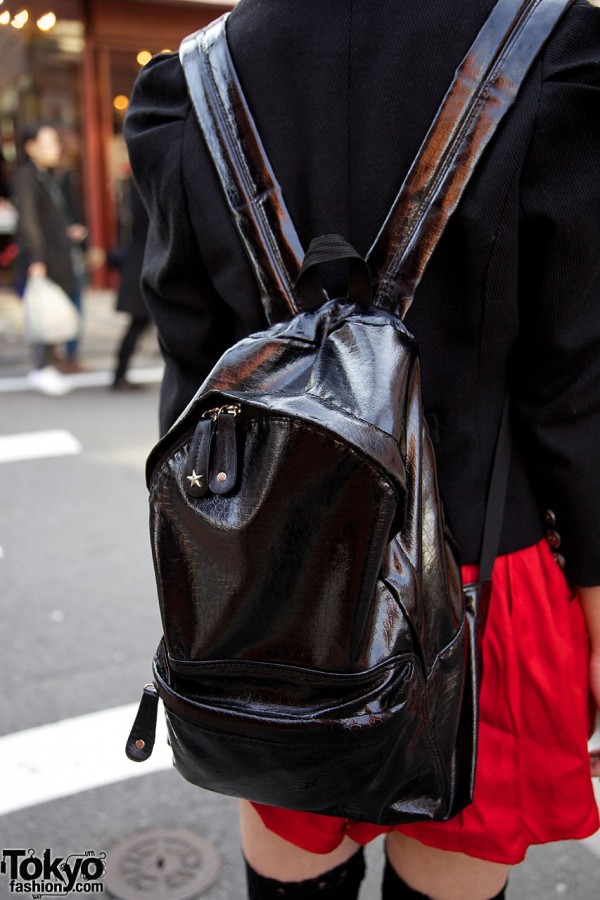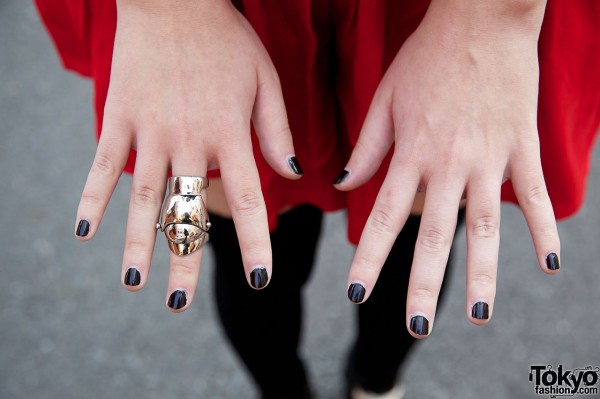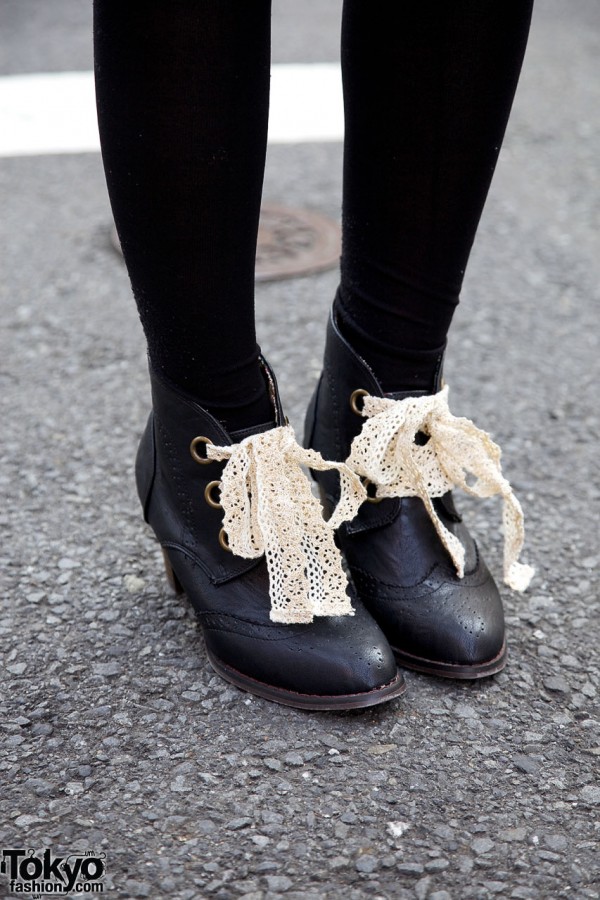 Click on any photo to enlarge it.