H>Fractal Graphic Top & Studded Tweed Hat
This is 22-year-old Kou, who is a fan of the H>Fractal brand. She's wearing skinny black pants with a bold black-and-white graphic top over a black shirt, all from H>Fractal. Her black high heel lace up boots are from Dr. Martens.
Kou's accessories include a stylish tweed hat decorated with black studs and a black leather triangle on a silver chain necklace from H>Fractal. She's also wearing a bracelet made from a zipper. Her blue-and-white graphic print bag is from H>Fractal.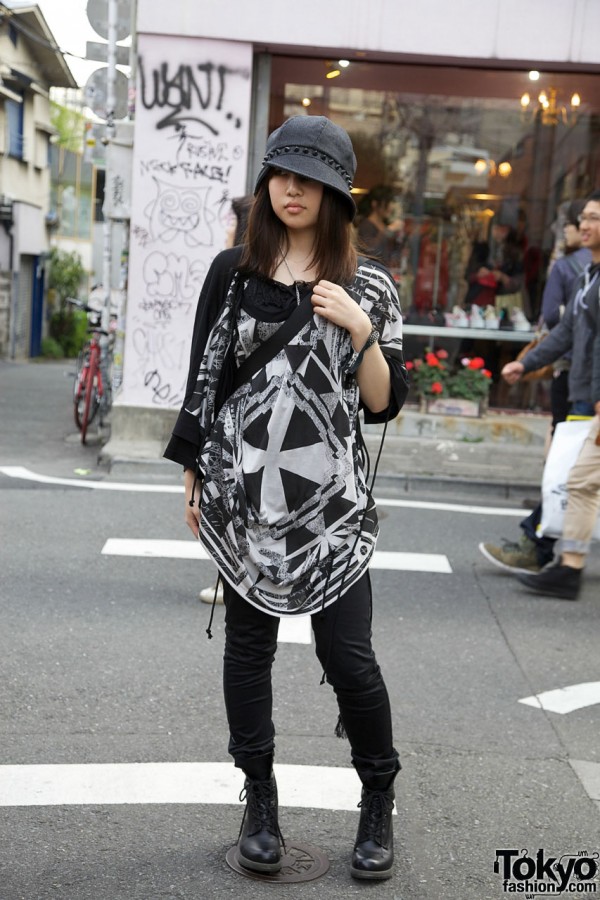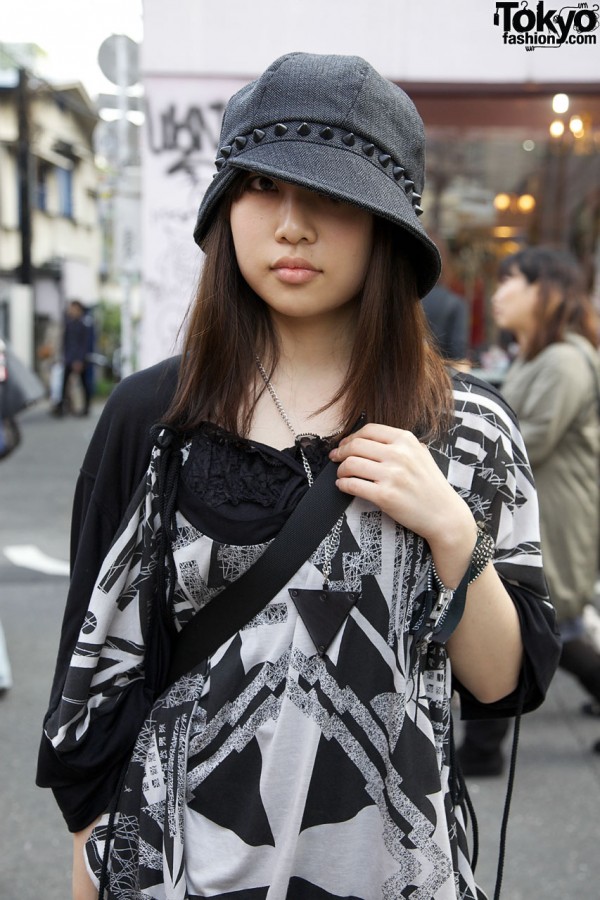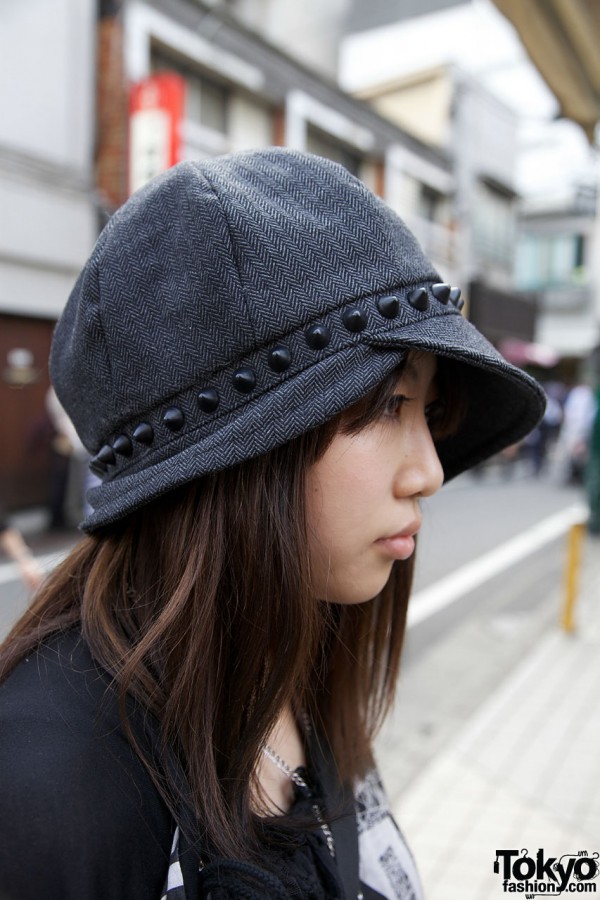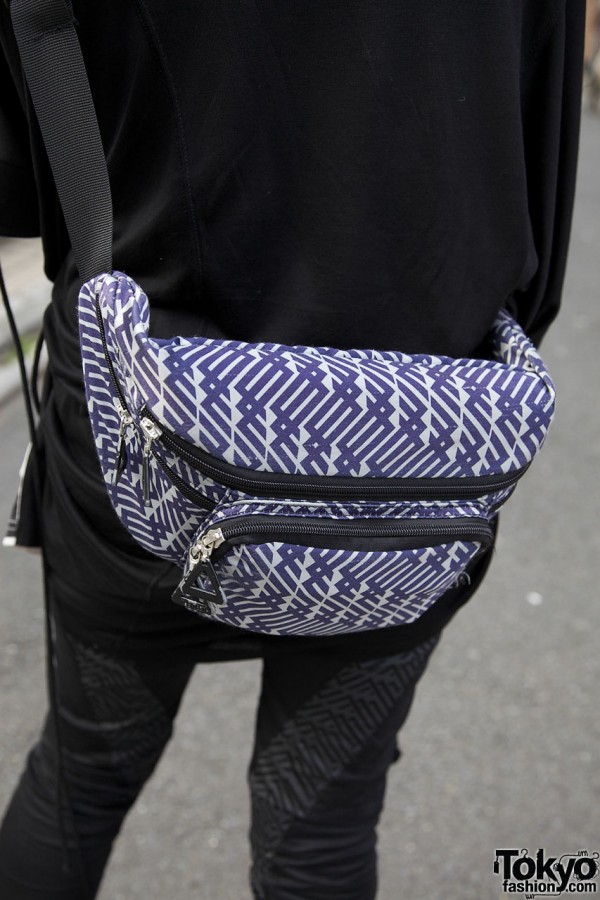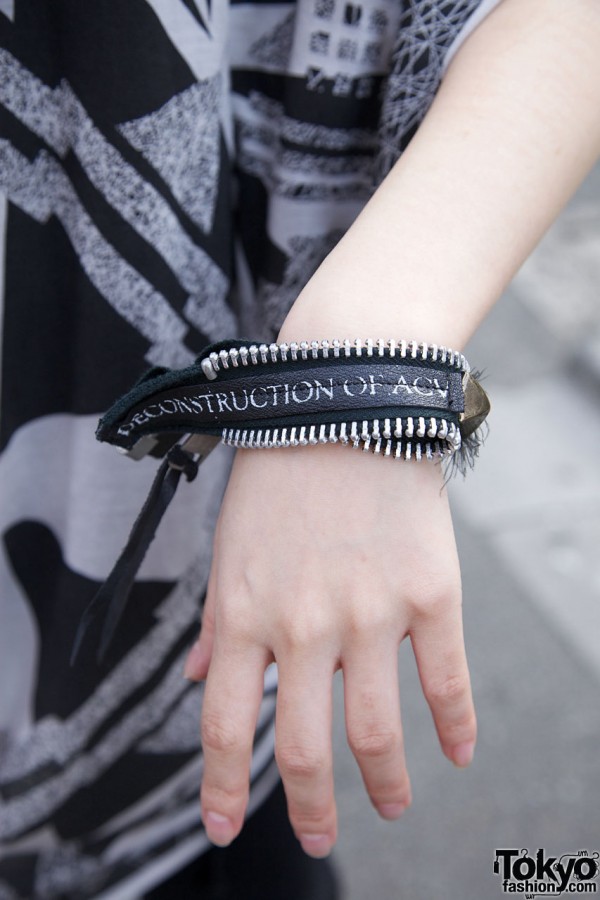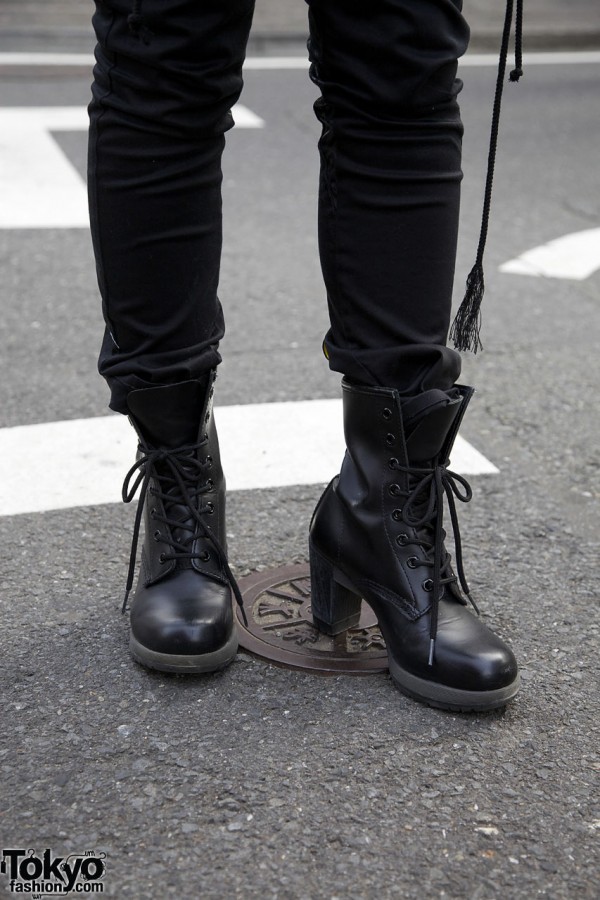 Click on any photo to enlarge it.