H>Fractal Staffer in ACV & FFYR Accessories
This is Siva, who works at H>Fractal's LaForet select store. He's outfitted in a zippered coat, ACV graphic tunic from H>Fractal and black pants from Phenomenon. His accessories and jewelry from ACV and FFYR (purchased at H>Fractal) include a gray knit cap, a bandana stole around his neck and some striking earrings and rings. He's also wearing black leather wingtip boots.
Siva told us his favorite fashion brands and shops are ACV, FFYR, ACV and H>Fractal and his favorite music genre is hip hop. He invites you to visit the H>Fractal website.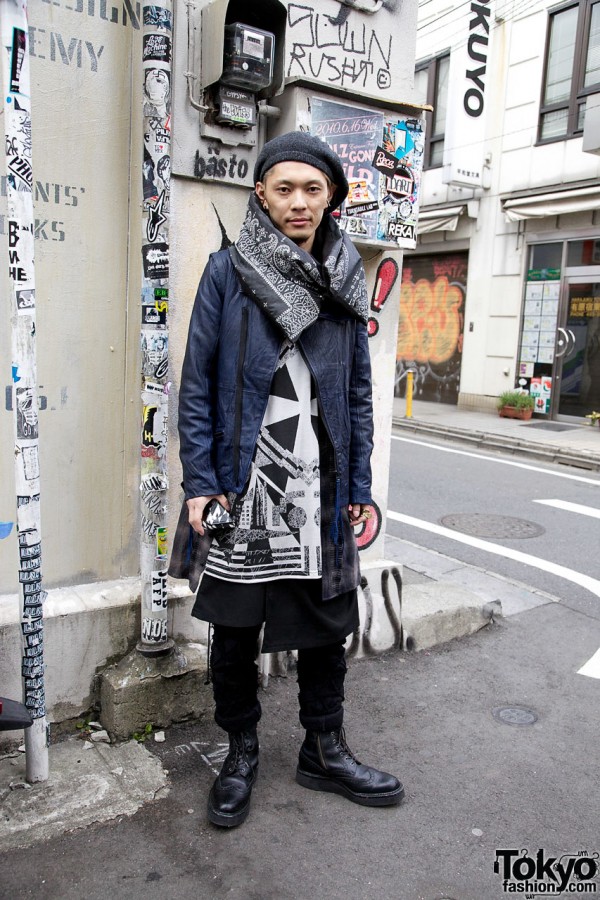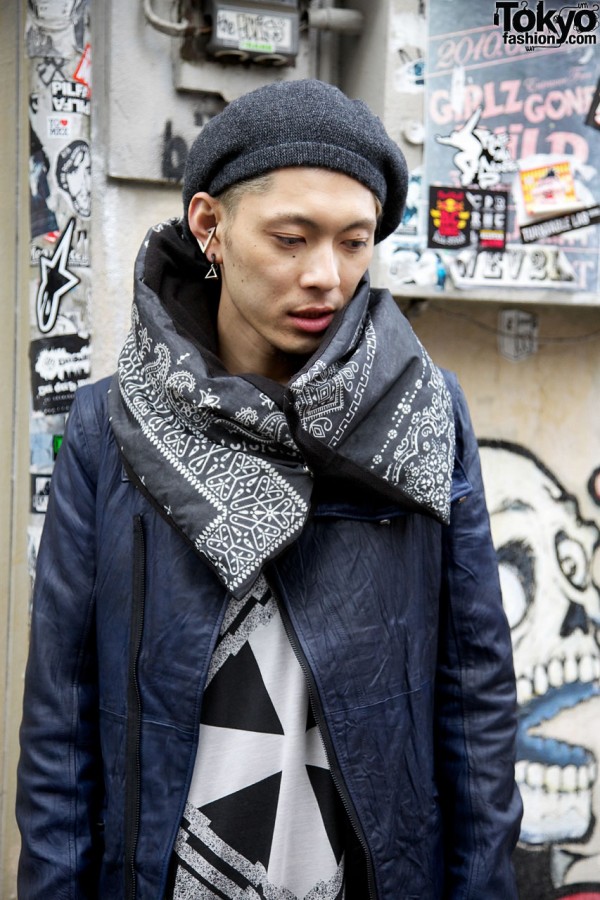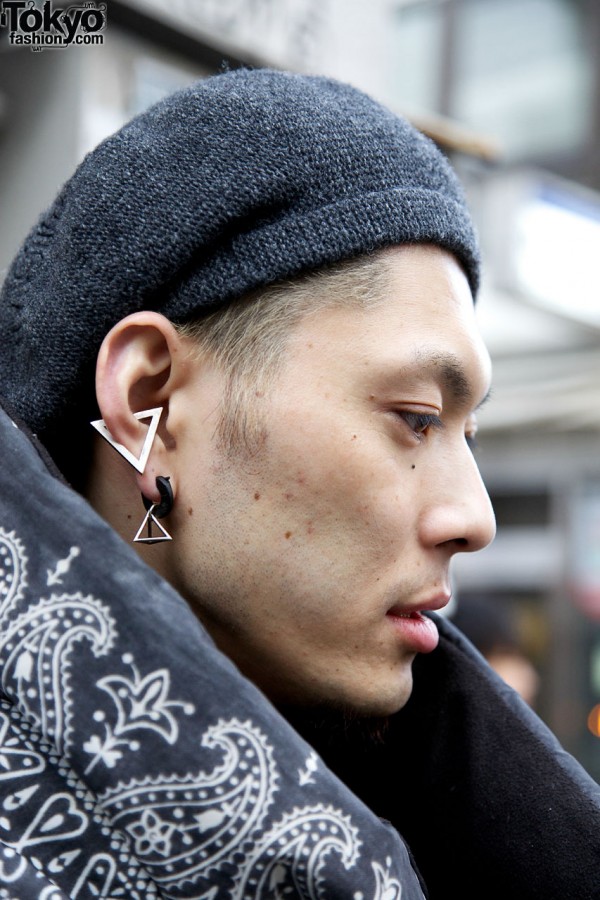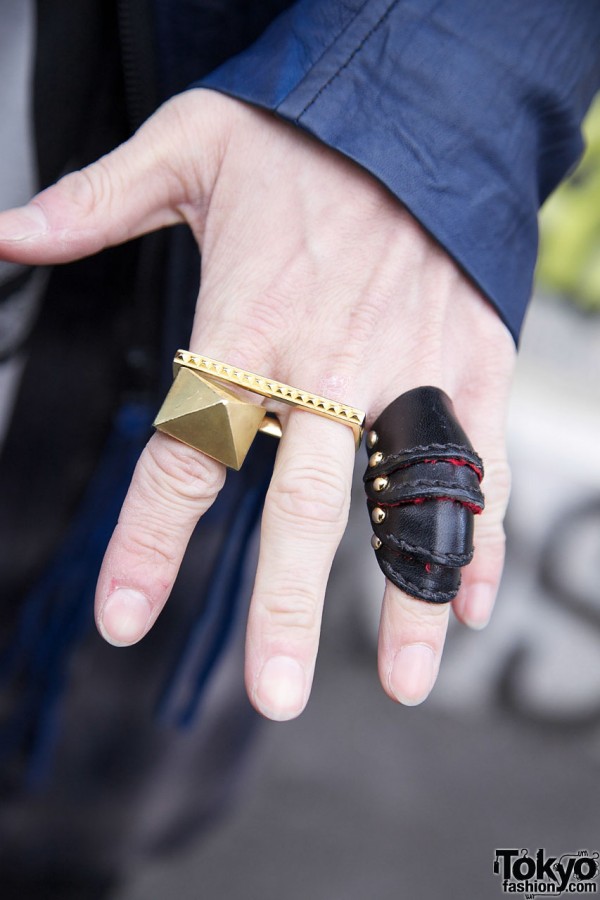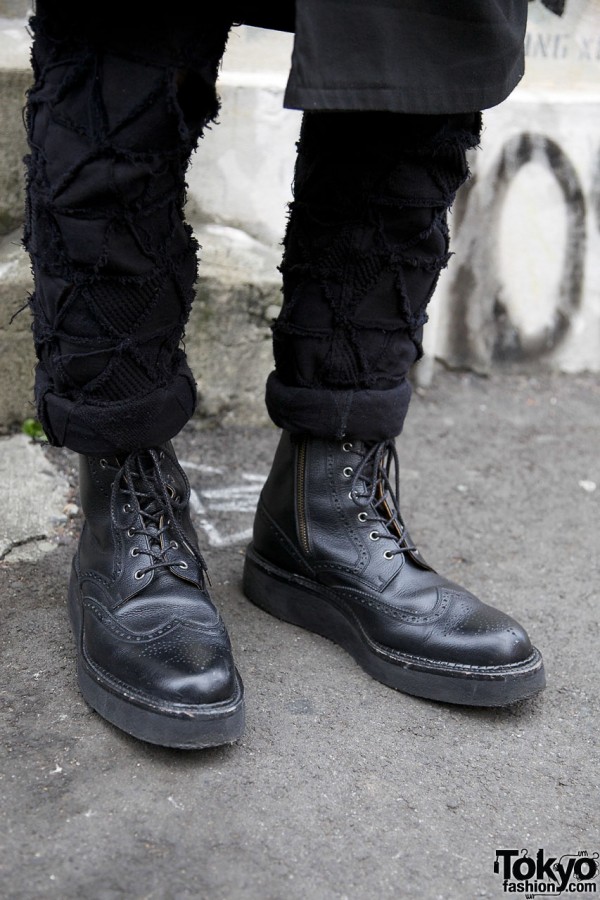 Click on any photo to enlarge it.