High Waisted Skirt & Leather Jacket in Harajuku
This cute 22-year-old Japanese girl with long hair was photographed in Harajuku. She's wearing a black leather jacket from Nadia, a purple top, a long high waisted skirt from Romantic Standard, a sequined bow necklace that gives the look of a bow tie, and black leather boots. She's also carrying a large black handbag. She told us that her favorite shops are Nadia and MeMe's Park.
When we asked her about music, she told that she listens to Green Day and CSS.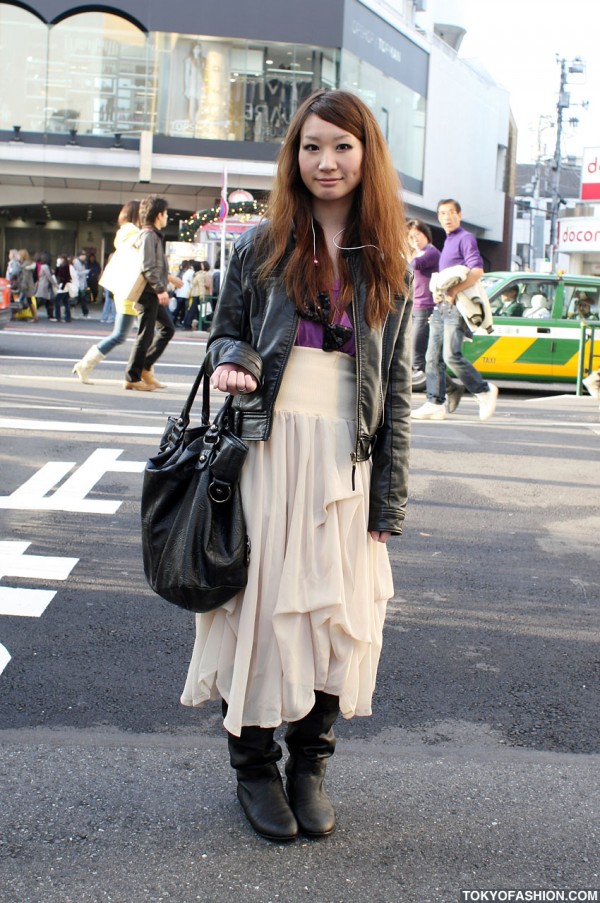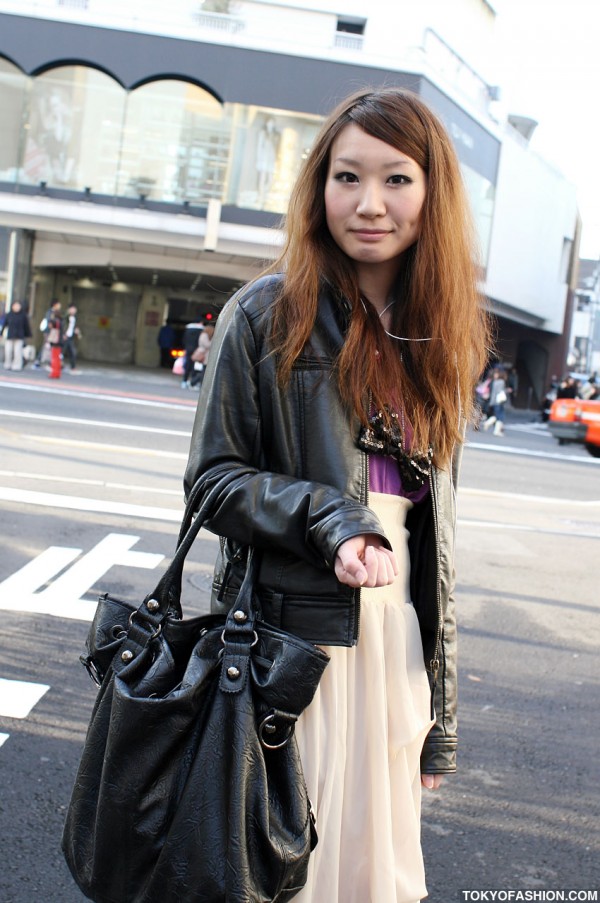 Click either photo to enlarge it.