This cute 19-year-old student is Chihiro. Her outfit includes an orange camisole from H&M and a vintage stonewashed denim vest from a used clothing store. Her red-and-black polka dot maxi skirt is also from a used clothing store. Her white sneakers are Converse All Stars
Chihiro's accessories include two pins from used clothing stores, a tortoise shell bracelet and a black leather purse with a chain strap and appliqué flap.
We asked Chihiro where she likes to shop and the answer was H&M and Kinsella. She also told us she likes the music of Salyu and Yuki.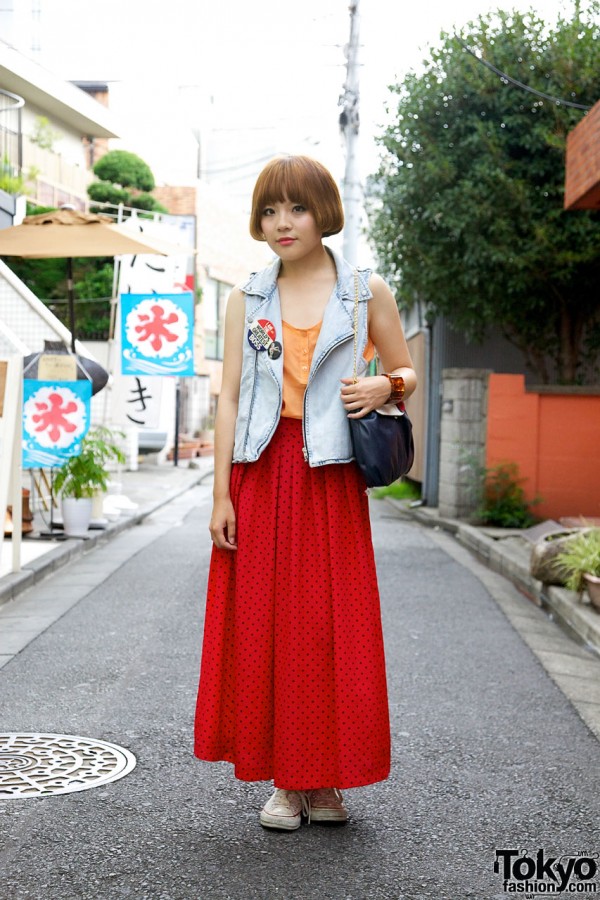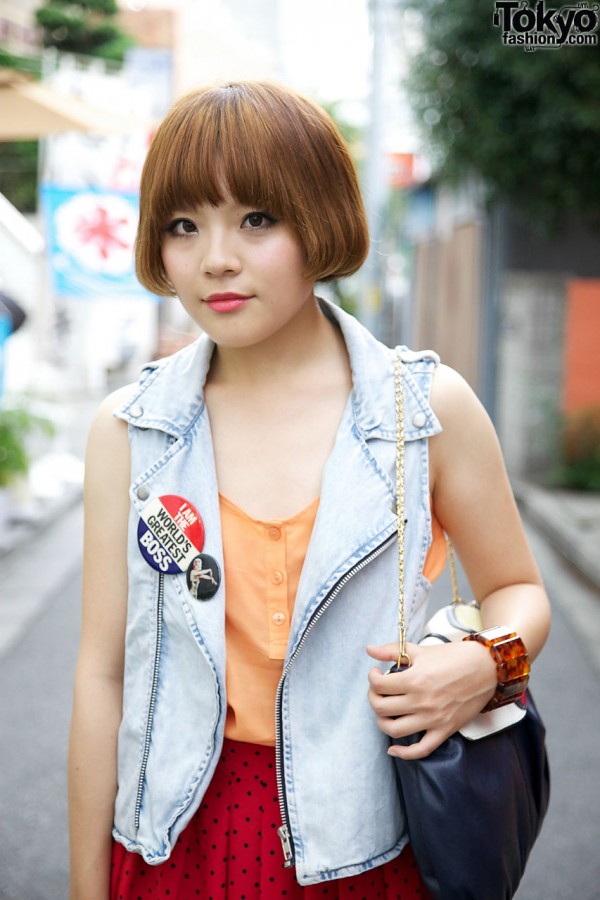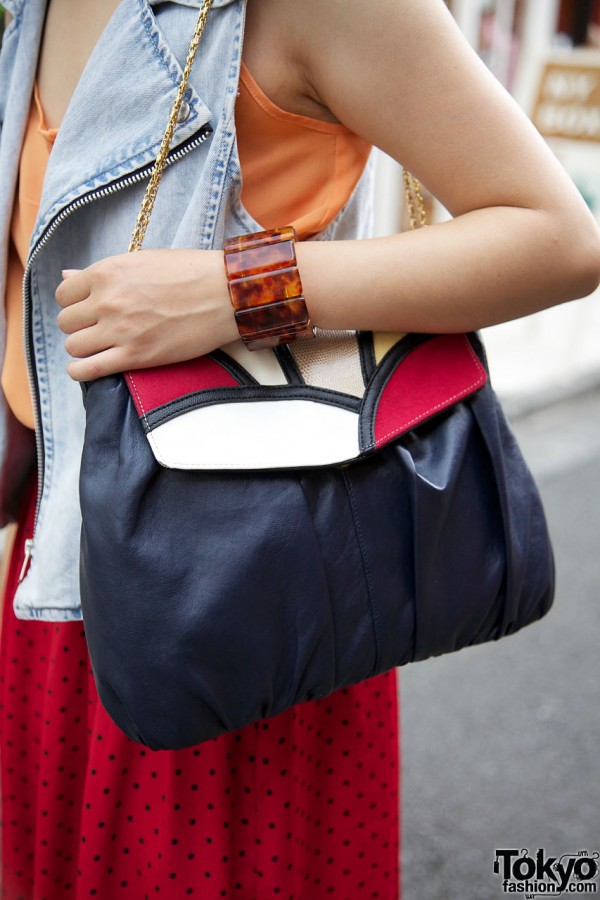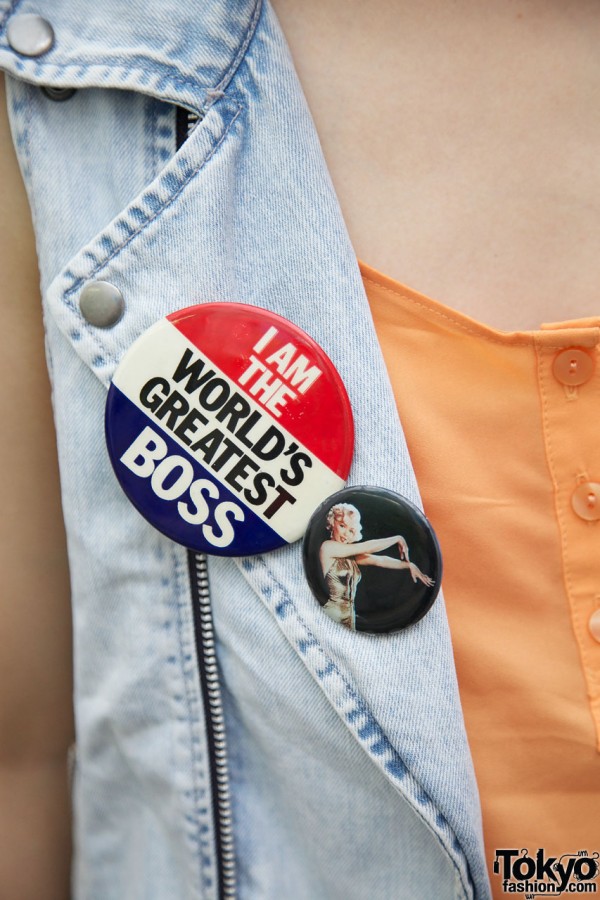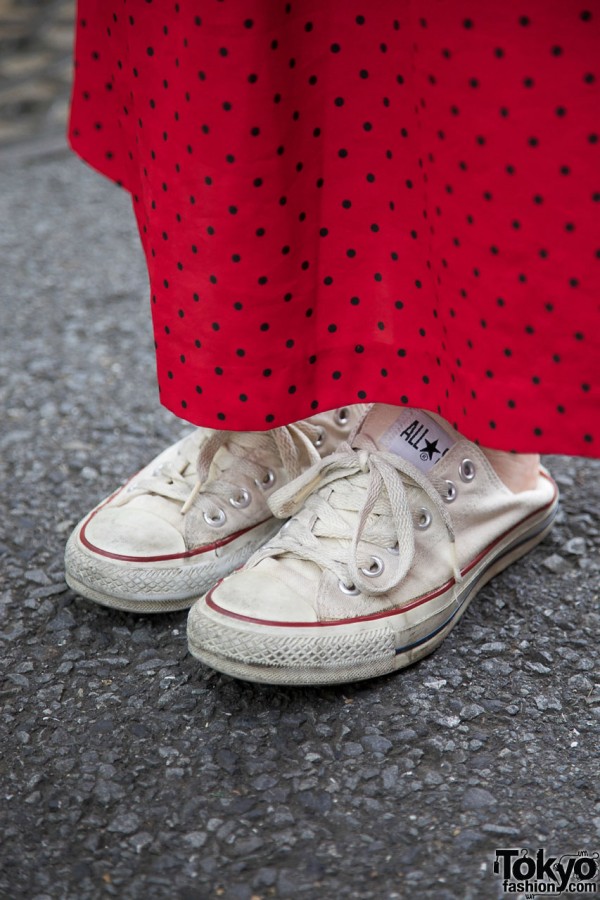 Click on any photo to enlarge it.