H&M Harajuku x Matthew Williamson
The big news in late April 2009 in Harajuku was the Forever 21 opening, but there were plenty of other things going on as well. One of those things was the launch of the new Matthew Williamson collection at H&M. Tokyo Fashion wasn't able to be there for the opening day of the new collection, but we hit H&M the next morning before opening time and it didn't seem to be too crowded.
If you remember the launch of the Comme des Garçons x H&M collection last year, there were lines for days and people going crazy buying everything they could get their hands on. According to WWD, there was only a short line waiting for the doors to open on the day of the Matthew Williamson launch in Harajuku.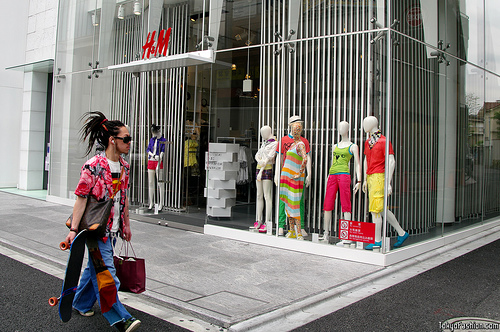 The reason for the relative lack of crowd enthusiasm in Tokyo is probably because Williamson, who is an undeniably big name in English fashion, doesn't have the local name recognition that a Japanese superstar designer like Rei Kawakubo does. Timing could have something to do with it too, as this is the first time H&M has introduced a designer collection in the spring. Also, the launch of the Comme des Garçons collaboration was timed with the grand opening of the Harajuku H&M store.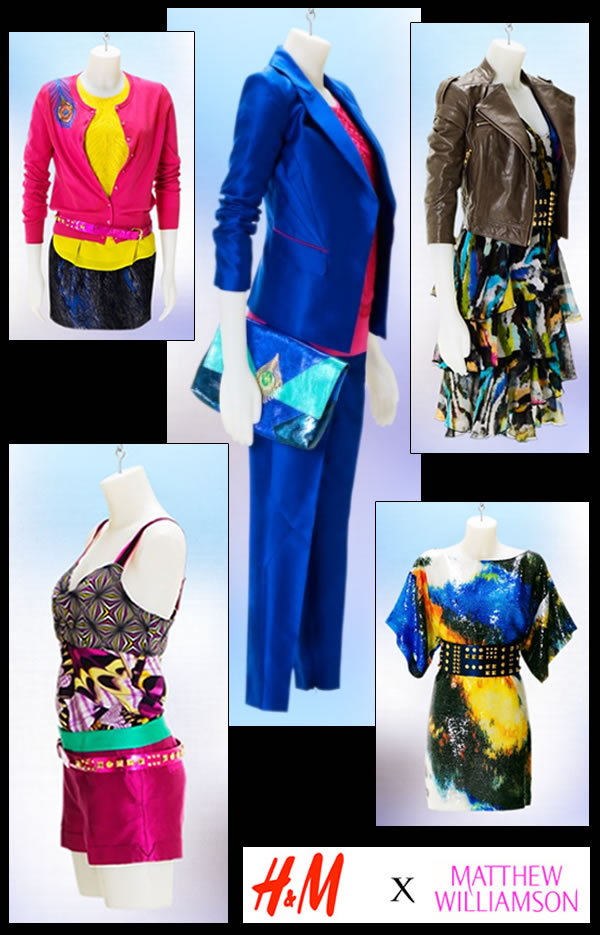 As far as the items in the new Matthew Williamson collection, there are 25 pieces for men and 30 for women including many's 80's inspired brightly colored shirts, sweaters, dresses, skirts, silk shorts, pants, leather jackets, and accessories including belts, bikinis, bags, and sunglasses. According the WWD article, the Matthew Williamson leather jacket was the most popular item with first day shoppers in Japan and around the world – selling out in some stores within minutes.
The April launch was just the first stage of the Matthew Williamson's x H&M collection. They will be releasing more summer clothing by the designer for summer 2009.