H&M, Moussy & X-Girl vs. Swagger & Levi's
Here's a trendy couple that we photographed in Harajuku. The cute girl on the left with large glasses and long auburn hair is 25-year-old Yuka, a housewife. She's wearing an eye-catching graphic knit shirt from H&M with bright pink leggings from Moussy. Her X-Girl bag is festooned with purple and white stars. Long black sleeves that resemble long gloves add a unique touch to her outfit.
The cool guy on the right is 28-year-old Takumi. His black SWG t-shirt is from Swagger and his jeans are Levi's. His accessories include a gold Nixon watch, large white-framed sunglasses and a bright blue NY cap. Both Takumi and Yuka are wearing Reeboks Pump sneakers.
We asked Yuka and Takumi about their favorite fashion brands and shops. Yuka's answer was ANAP, Sly, Moussy and X-Girl. Takumi said he likes Phenomenon and New Era. They both said Reggae that is their favorite music genre.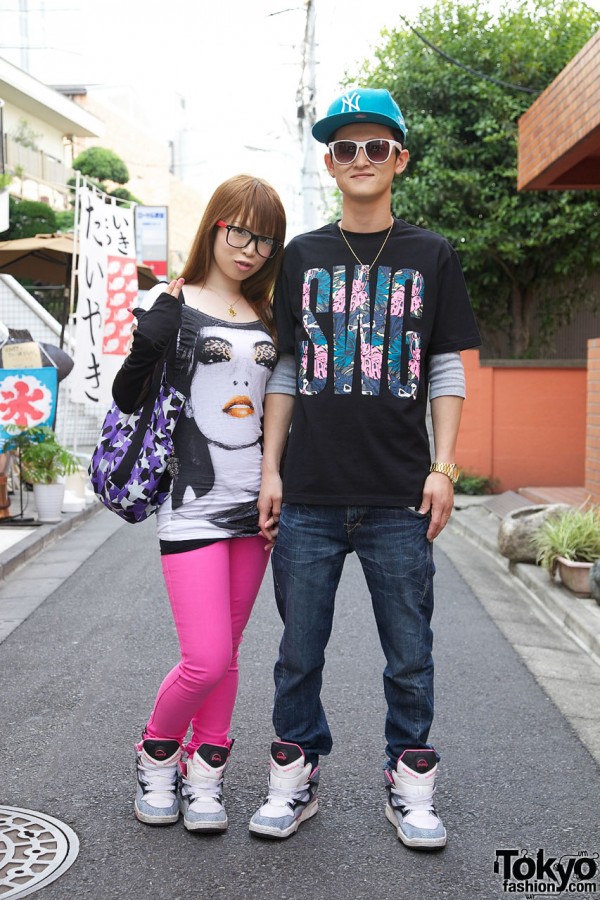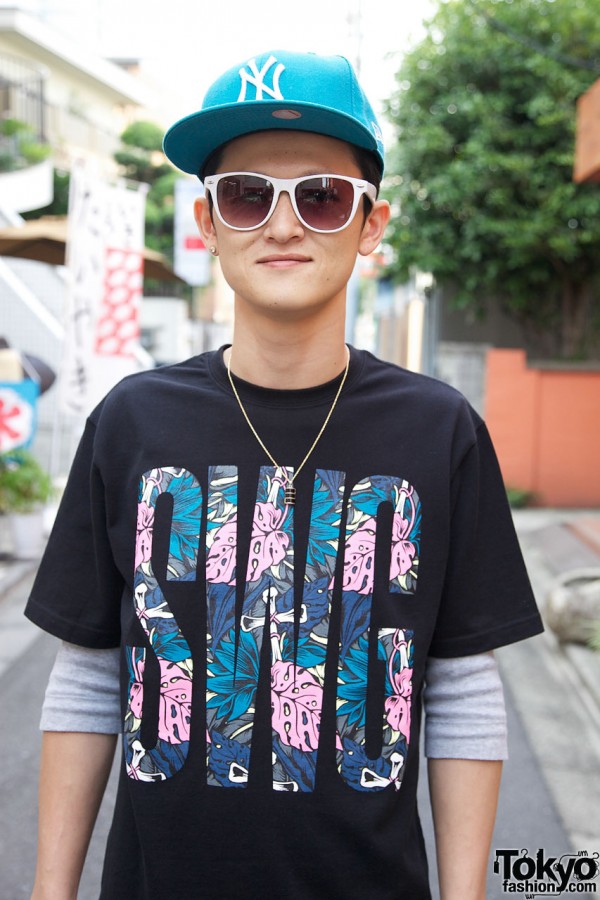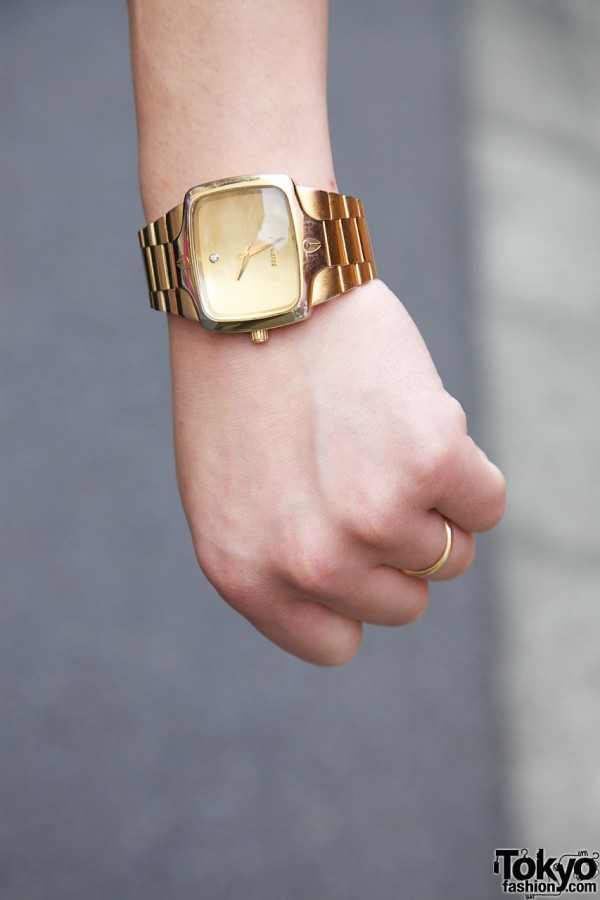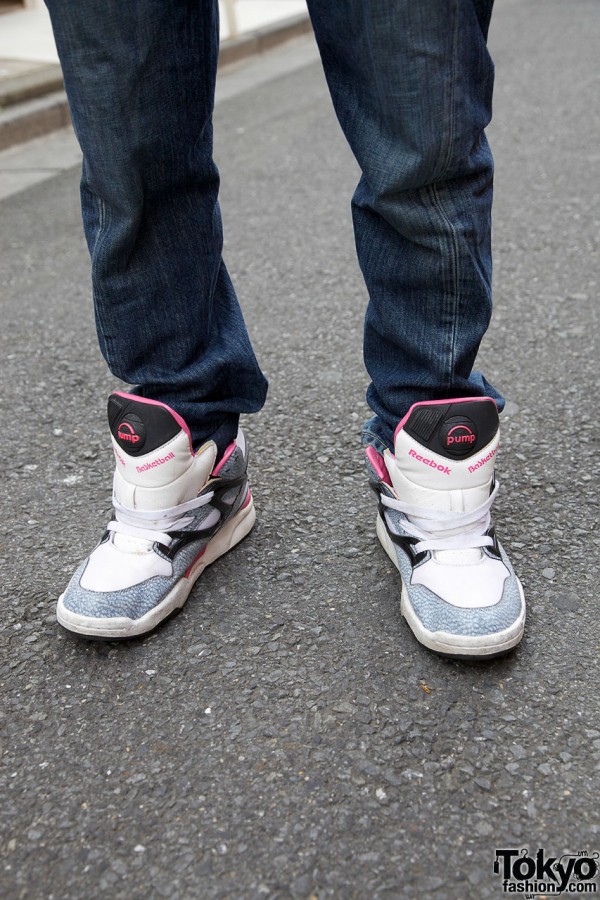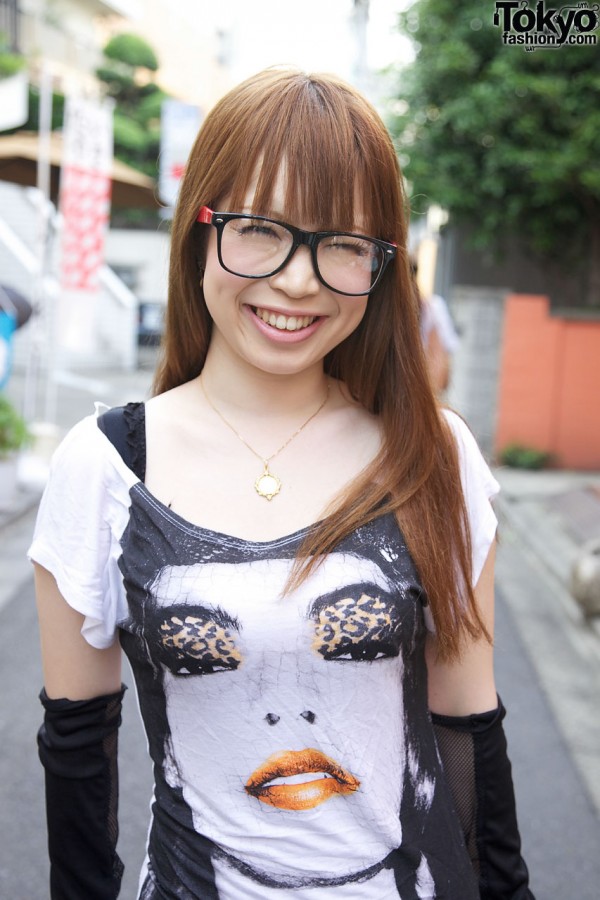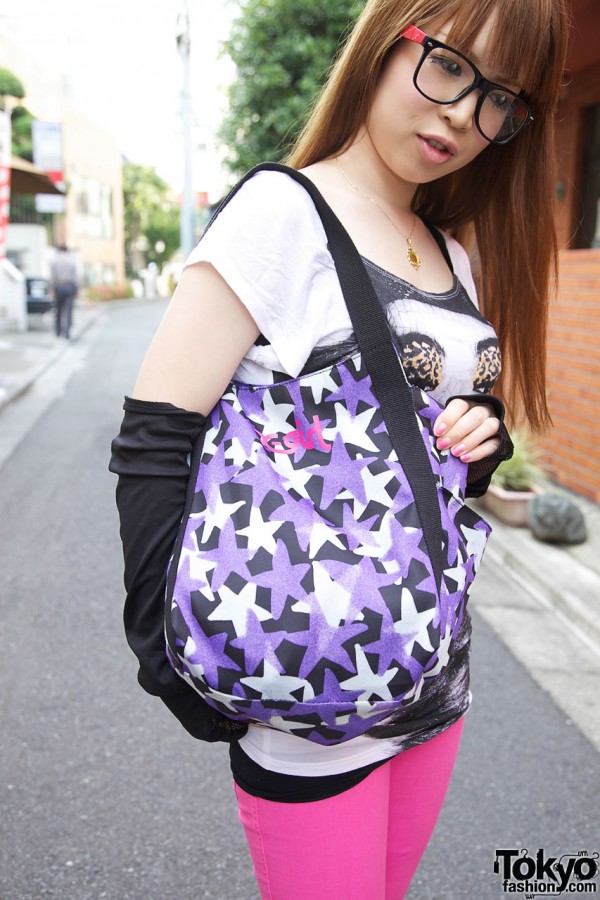 Click on any photo to enlarge it.