This cute girl with a bob haircut and headphones around her neck is Shuma, an 18-year-old artist. Her outfit, which consists of a striped top, black skirt and red jacket, is from H&M. She's also wearing white tights and black leather Mary Jane flats.
She's carrying a black Nadia bag that's decorated with a green metallic heart and a Michael Jackson pin. Her watch is The Alice by Nixon.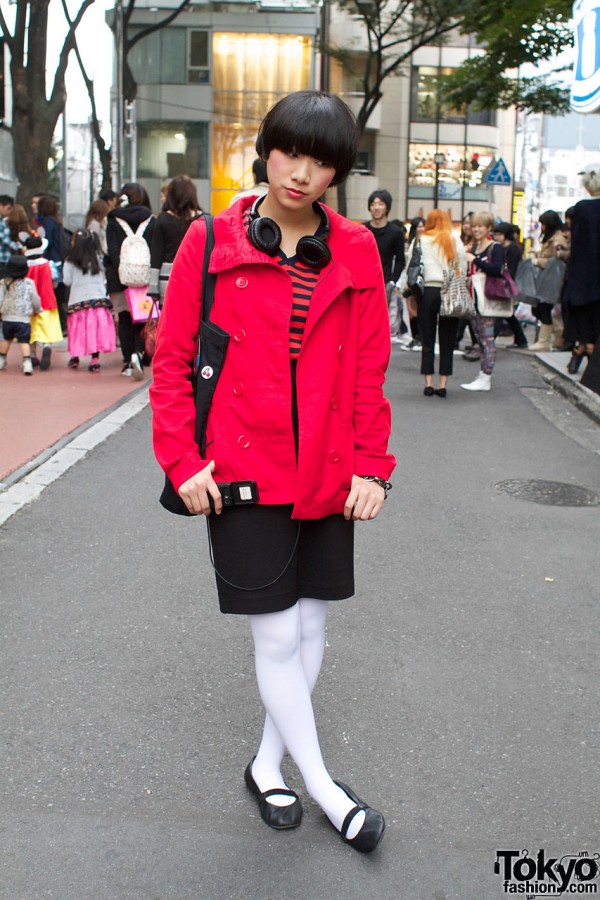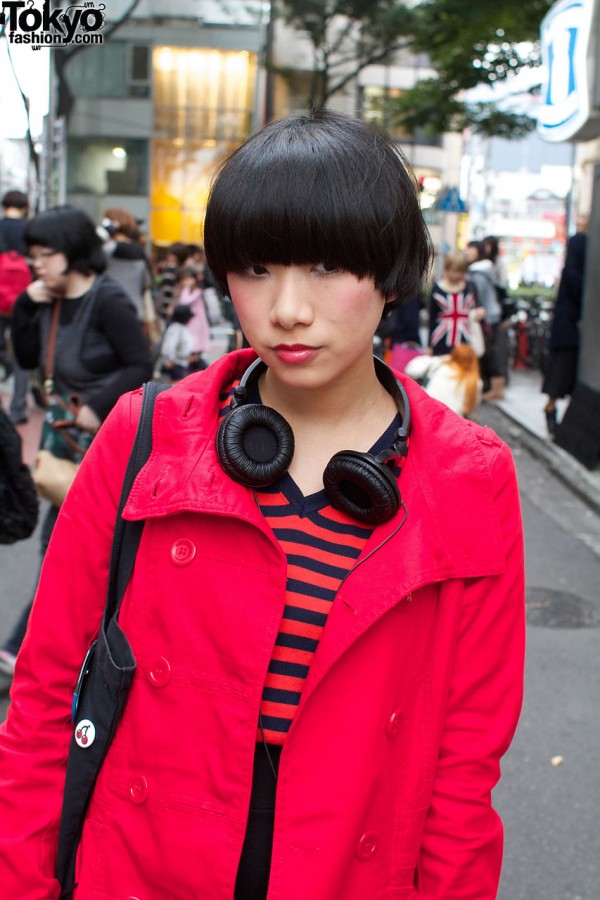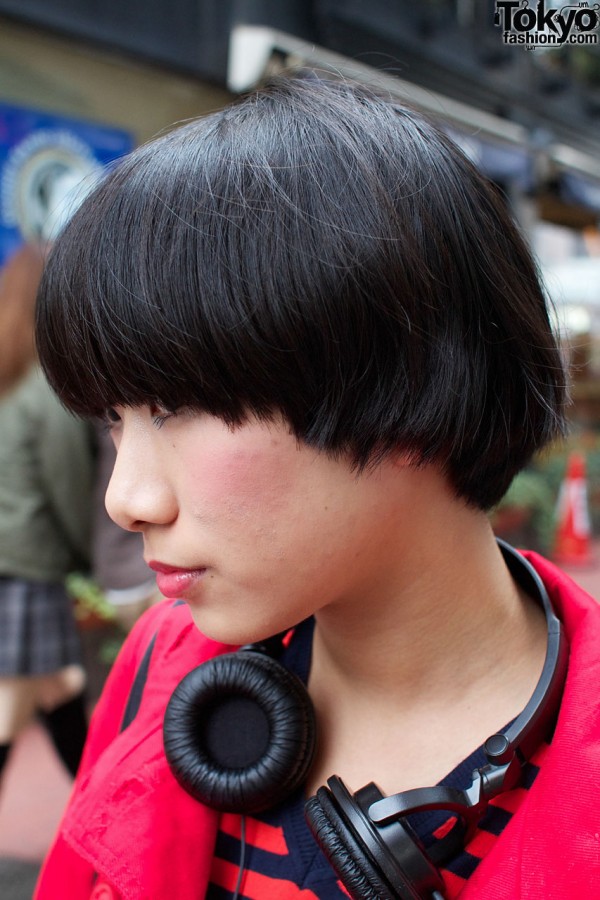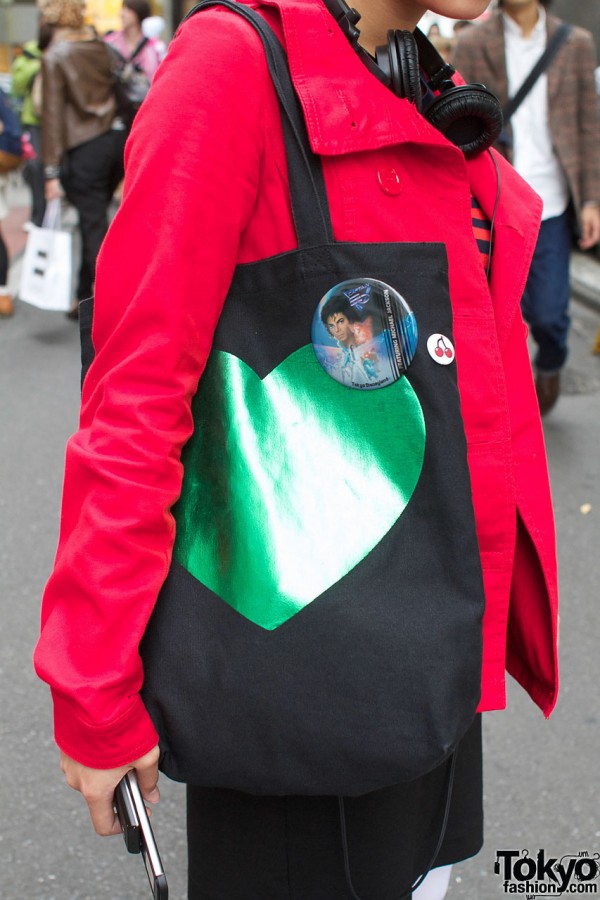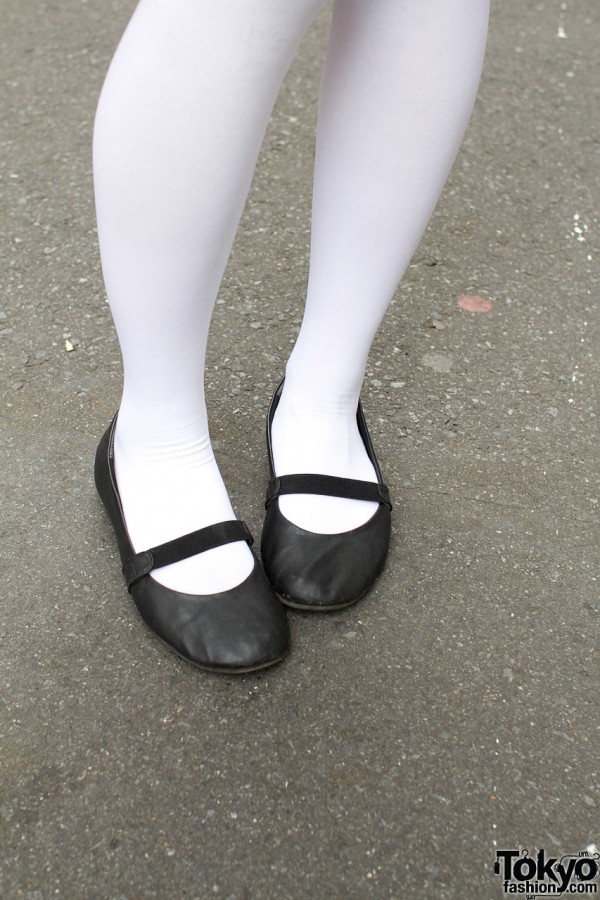 Click on any photo to enlarge it.