We photographed these stylish students in Harajuku. The 18-year-old guy on the left with purple highlights in his hair is wearing a red shirt and a purple satin jacket from Phenomenon and H&M. His abstract-print shorts are from a resale shop. He's also wearing black tights, colorful socks and Timberland shoes.
His accessories include purple Arc Style sunglasses, a small silver earring, several silver rings and a necklace with a "&" pendant. His cool silver backpack is from Outdoor Products. He told us his favorite fashion brand is Doarat and likes the music of Rip Slyme.
The 19-year-old blonde guy on the right is wearing a long black sweater, white crochet scarf and graphic patchwork pants, all from resale shops. He also found his spiked bag at a resale shop. His accessories from GGD include an eyeball ring and 3 silver rings.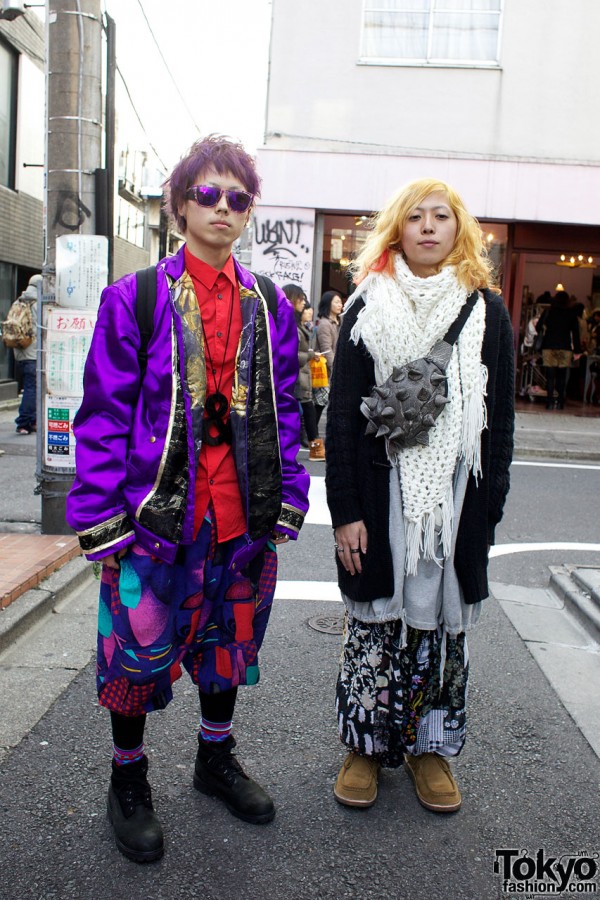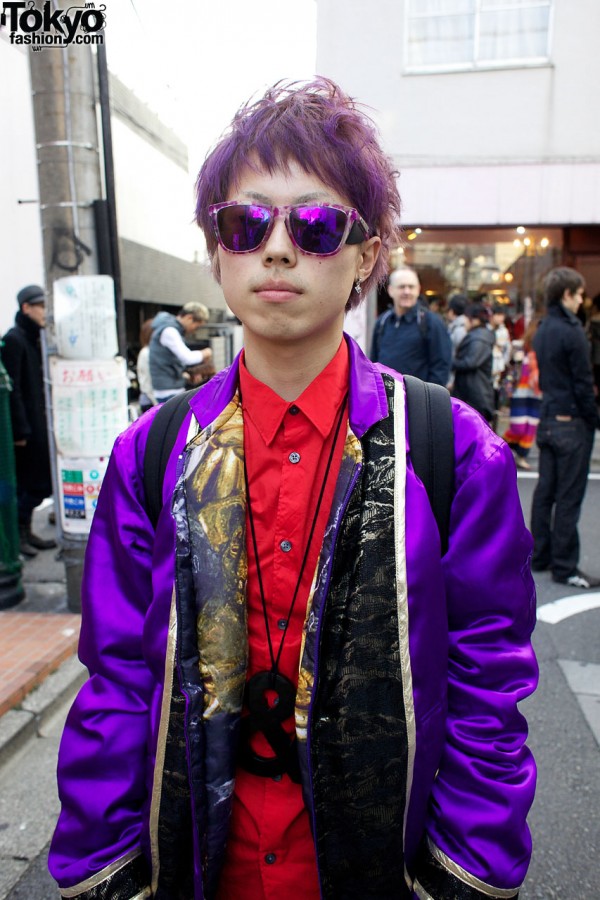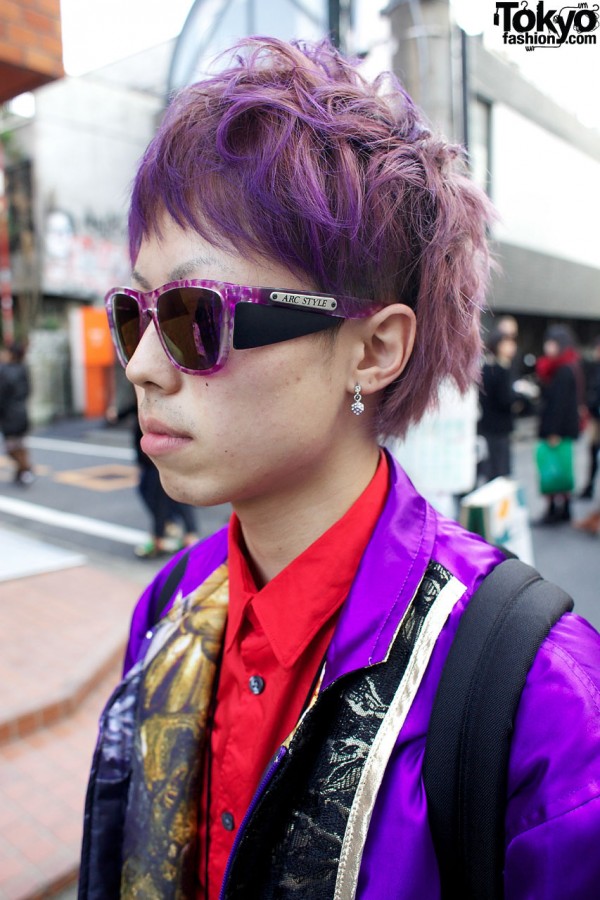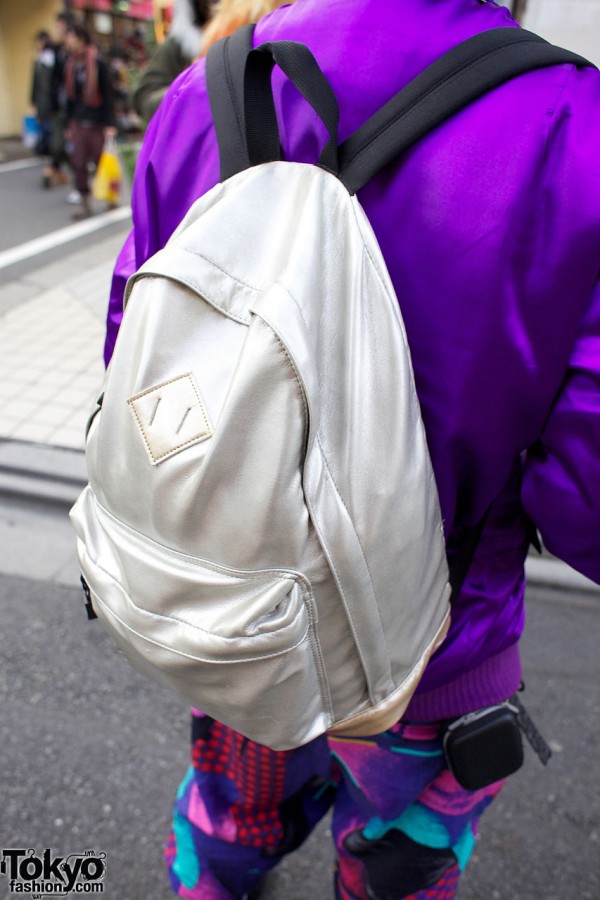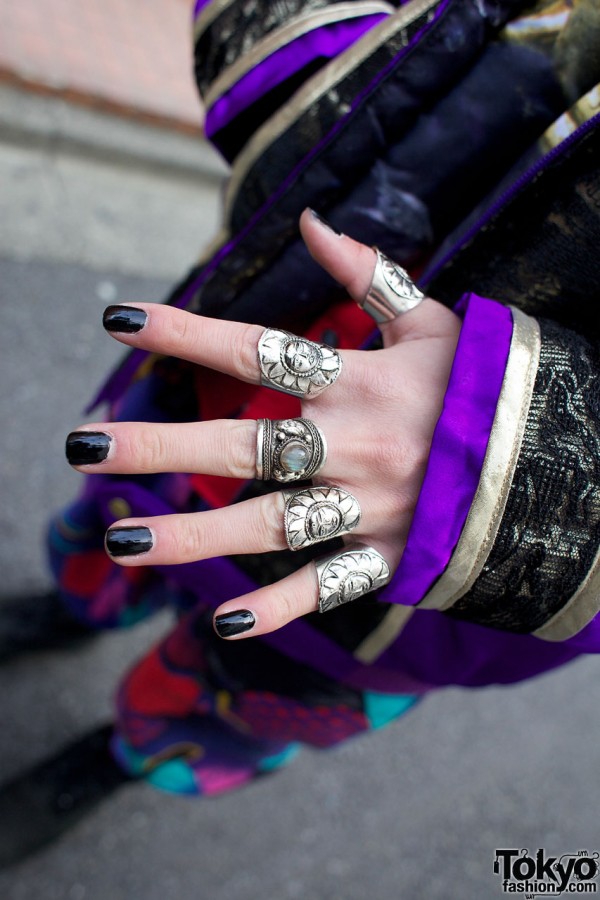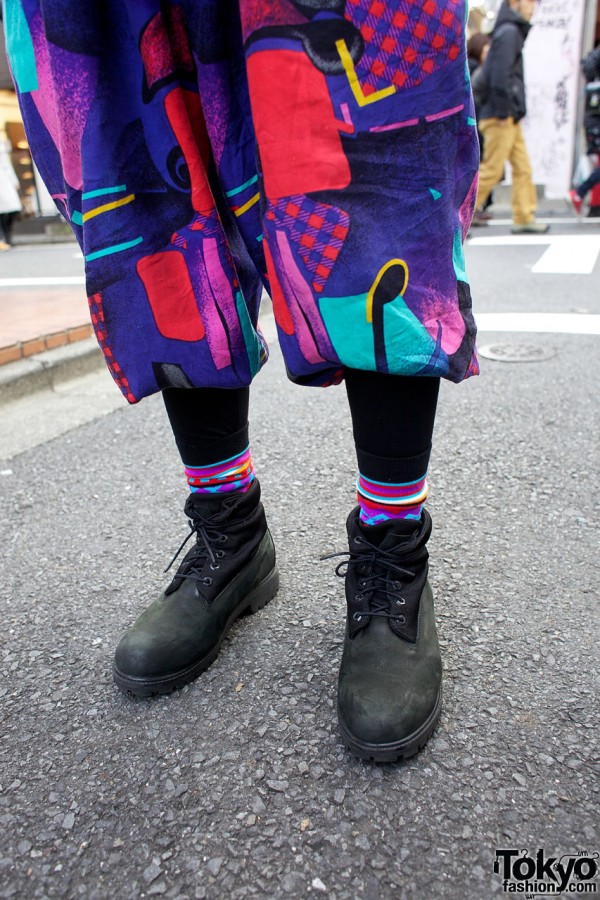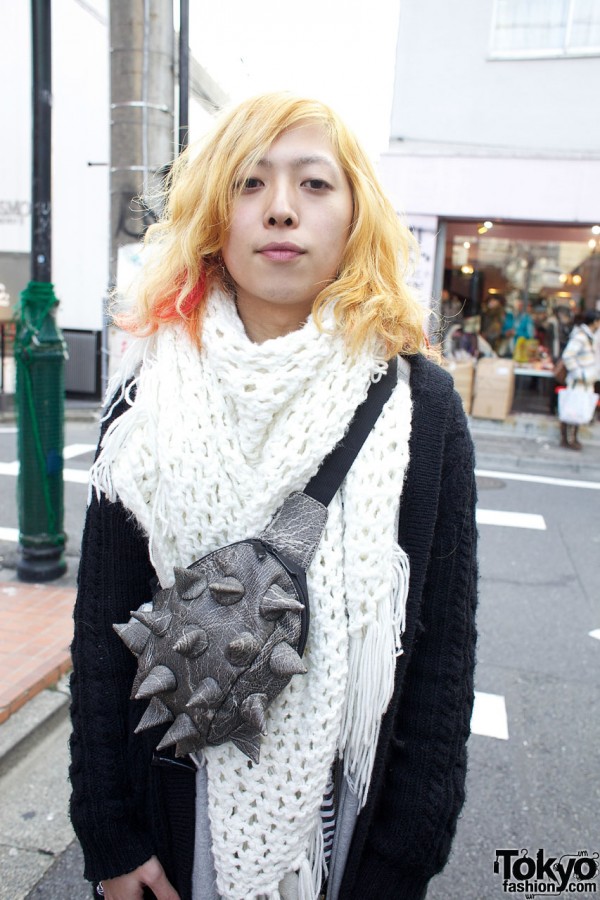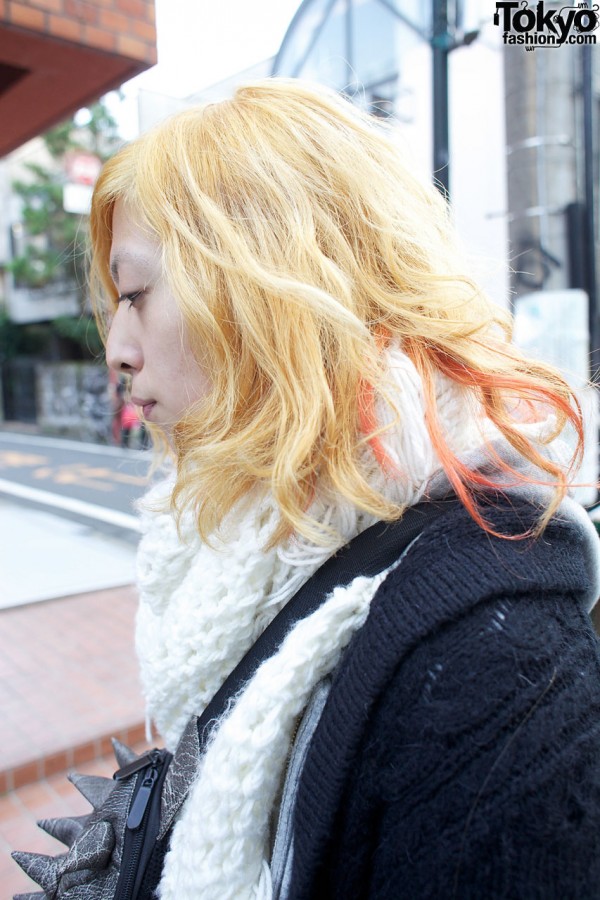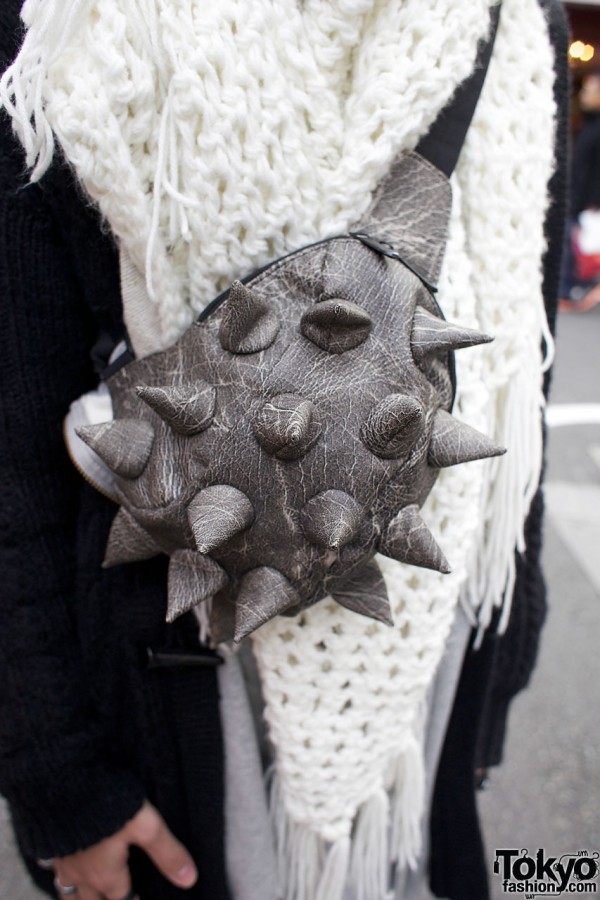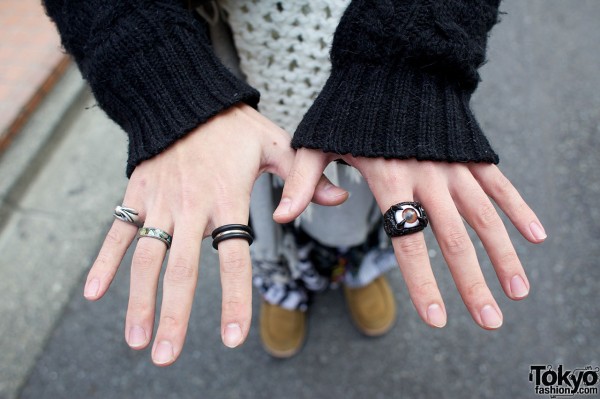 Click on any photo to enlarge it.