H&M Skinny Pants & G-Shock Minis
This couple that we photographed in Harajuku each like to make a statement with their t-shirts. The red-haired guy on the right with cool sunglasses is Yuki Okuda, a 19-year-old student. His red skinny pants are from H&M. His graphic t-shirt from Labrat features art by Jamie Reid that depicts an infamous serial killer from the U.K. His red suede shoes are Vans.
Yuki's black and gold bag is from the late designer Alexander McQueen. His white watch is a Casio G-Shock Mini. His favorite music is hip hop and he likes to shop at Forsta. You can Yuki's Japanese website to find out more about him.
The cute girl on the left Meru, a 20-year-old student. Her eye-catching graphic t-shirt is from Zara. She's wearing black skinny jeans and black Converse All Star shoes. She also has a white G-Shock Mini watch. Her Paul Smith cotton bag features a drawing of dancing skeletons.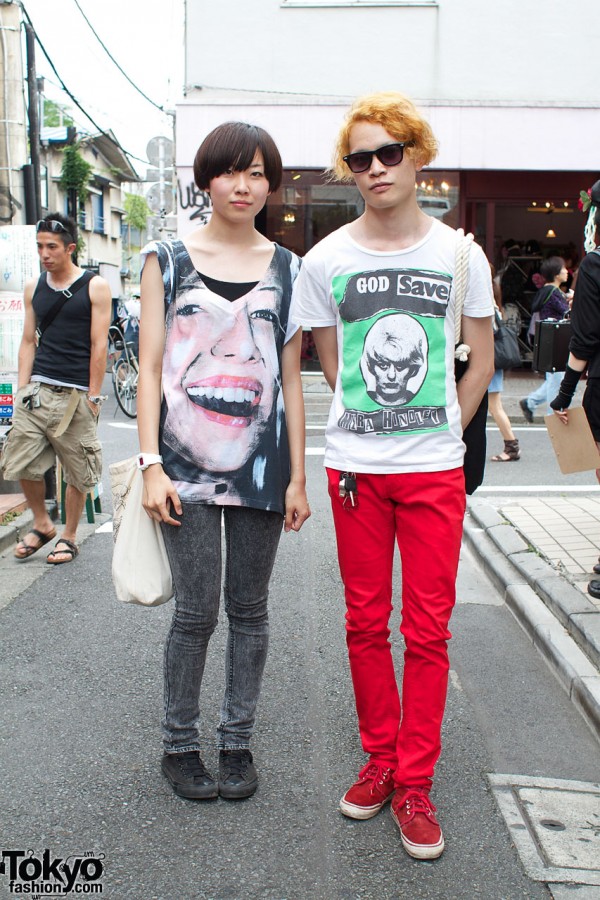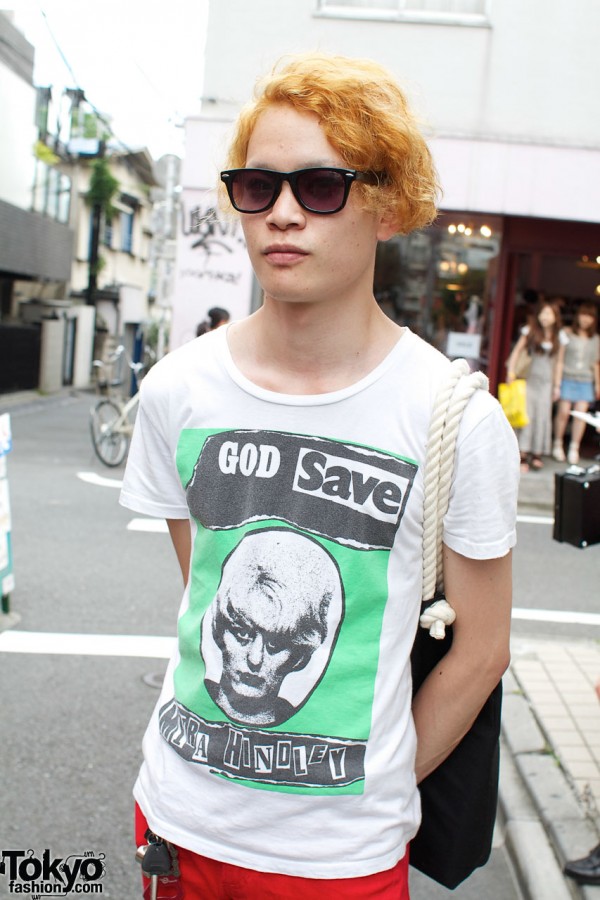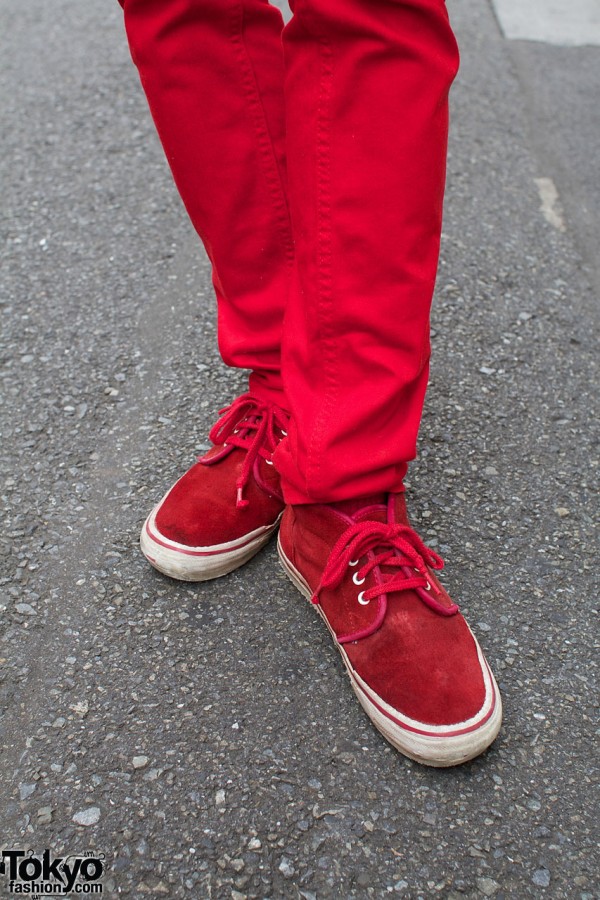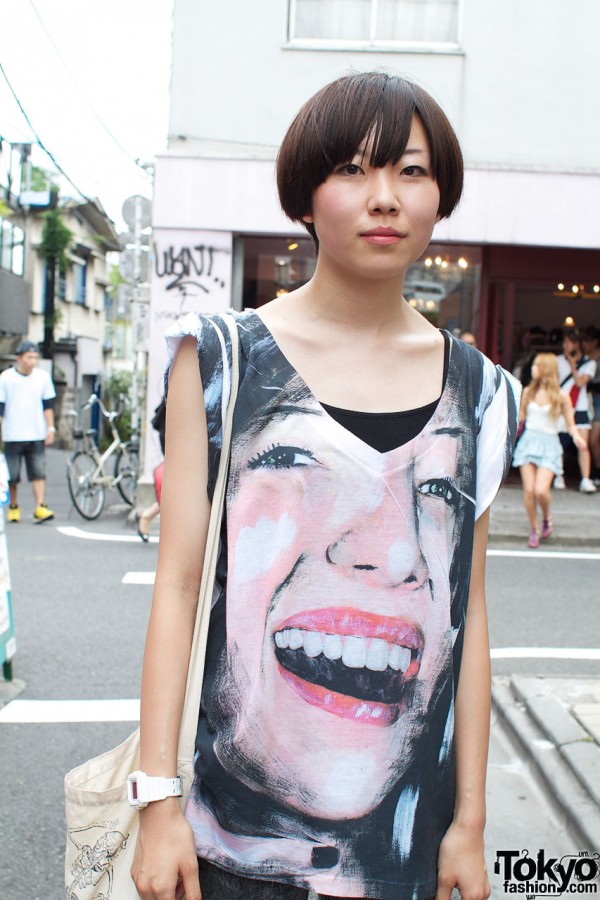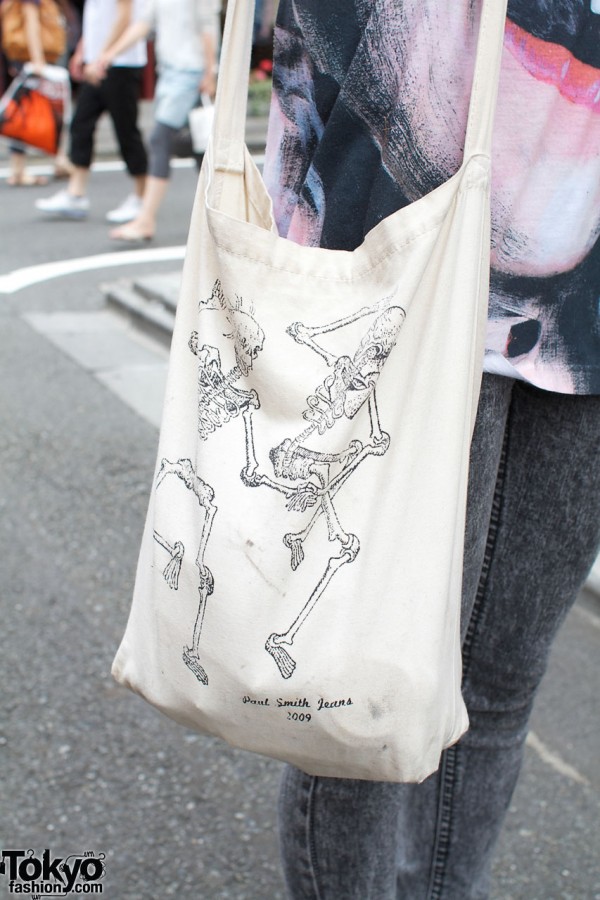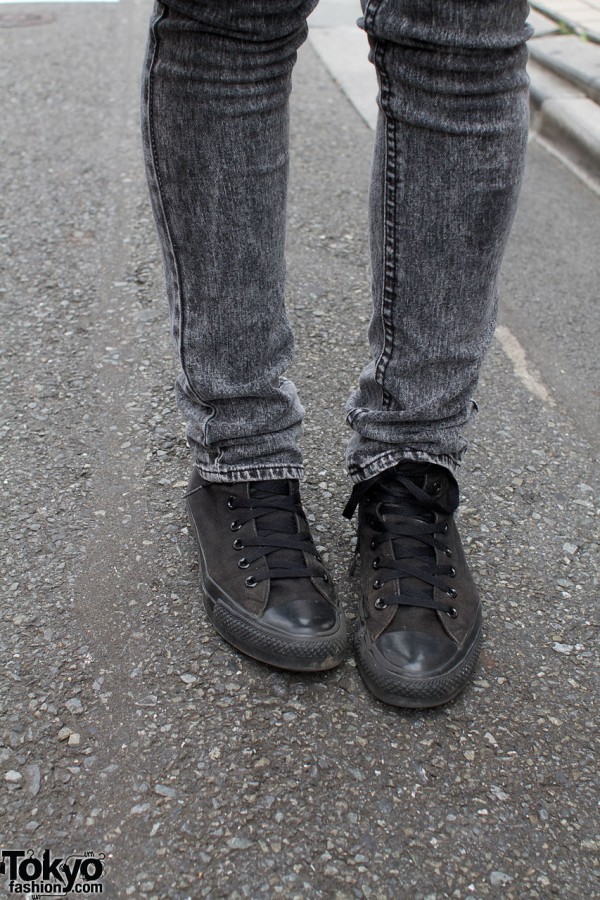 Click on any photo to enlarge it.