Idea from Sosu, Nuur & Mihara Yasuhiro
This is Uratuji, a 24-year-old who works as a nurse. His striped red and white cotton shirt is from Idea from Sosu and his abstract print shorts are from Nuur. His accessories include glasses from Hakusan x Tenderloin on a string around his neck and a long knit scarf from Y's.
Uratuji's brown boots are from Mihara Yasuhiro. His large shoulder bag is an Idea from Sosus original. Besides Idea from Sosus, another of Uratuji's favorite brands is Vonsono. His favorite type of music is J-Pop.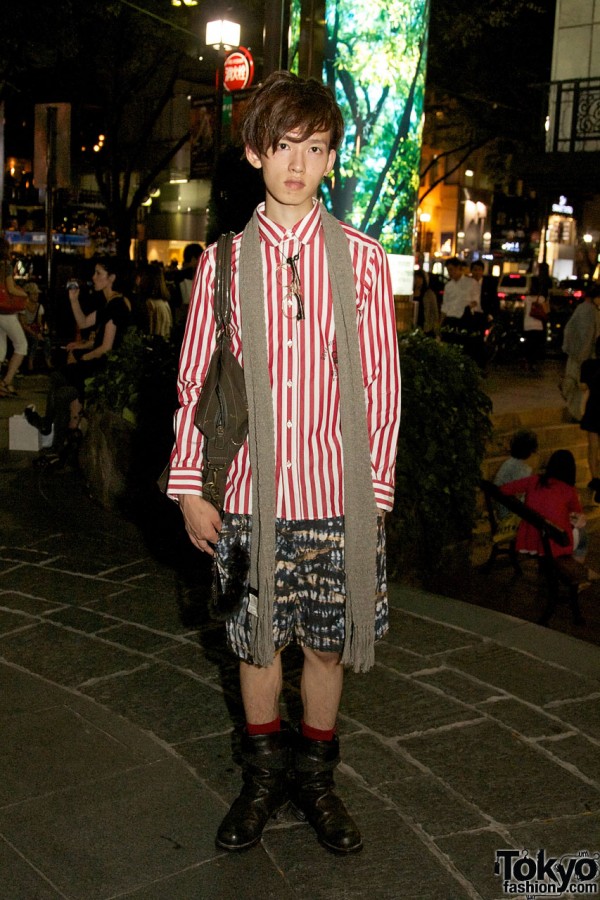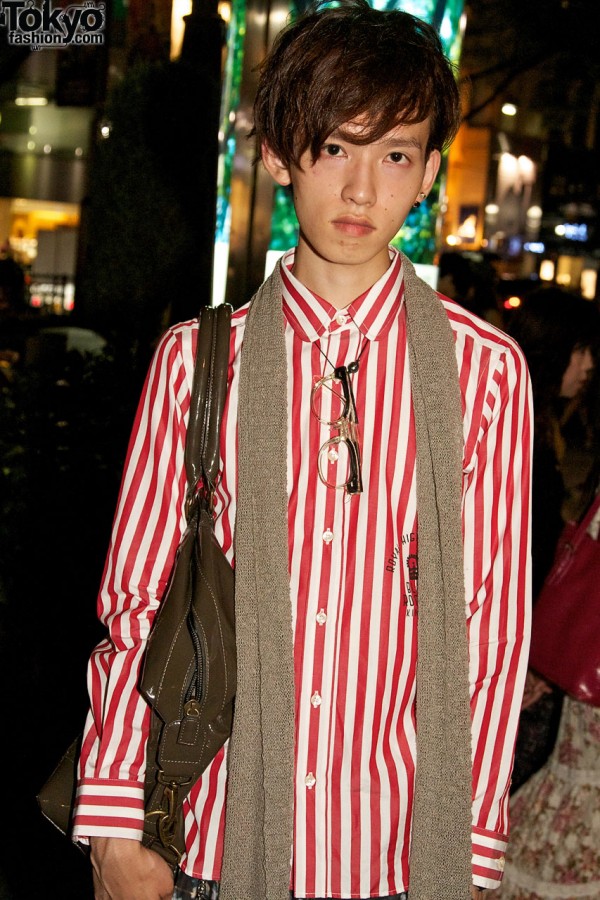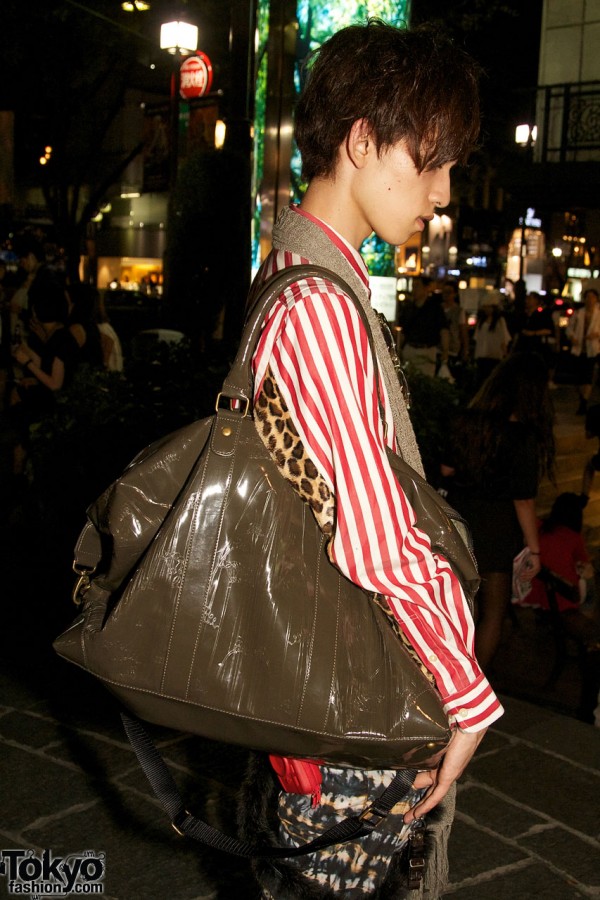 Click on any photo to enlarge it.