Japanese Beauticians Harajuku Street Style
This cute and smiley Japanese girl and guy were photographed in Harajuku. She's 22 years old, he's 23, and they both told us that they work as beauticians.
Her outfit consists of a blazer that she borrowed from her boyfriend, a colorful scarf, a top from Lowrys Farm, a skirt from Lowrys Farm, black leggings, and fuzzy boots that she got at a vintage/resale shop. Her favorite fashion brands are Lowrys Farm and Arrow. When we asked about music, she said that her favorite bands include Radwimps, Fujifabric, and Maximum the Hormone.
His outfit includes a military/uniform jacket that he purchased at Babacool, a black scarf, skinny rolled-up jeans from Uniqlo, cute argyle socks, a bag from Babacool, and black leather shoes. He told us that his favorite place to shop for fashion is the Babacool resale shop in Mito, and that his favorite bands include Maximum the Hormone and Fujifabric.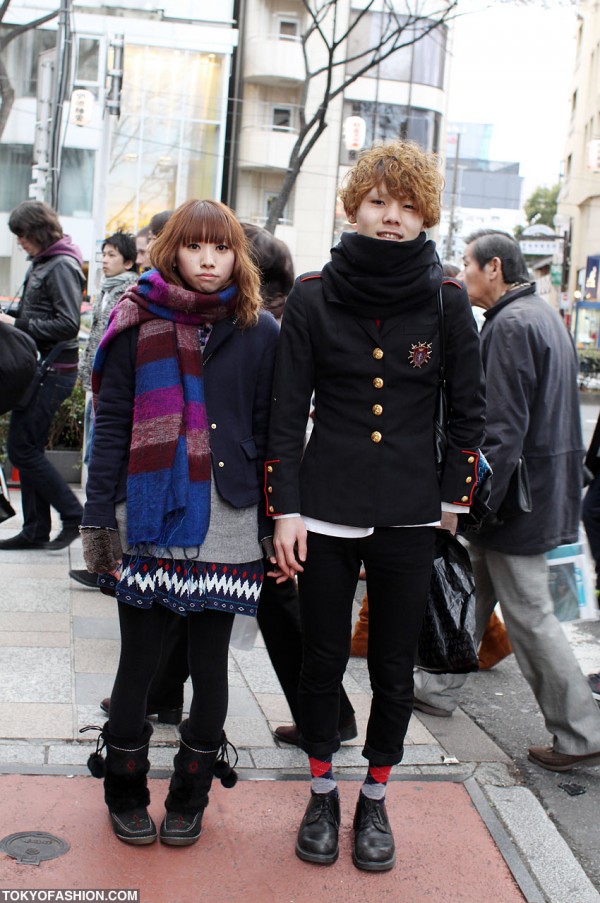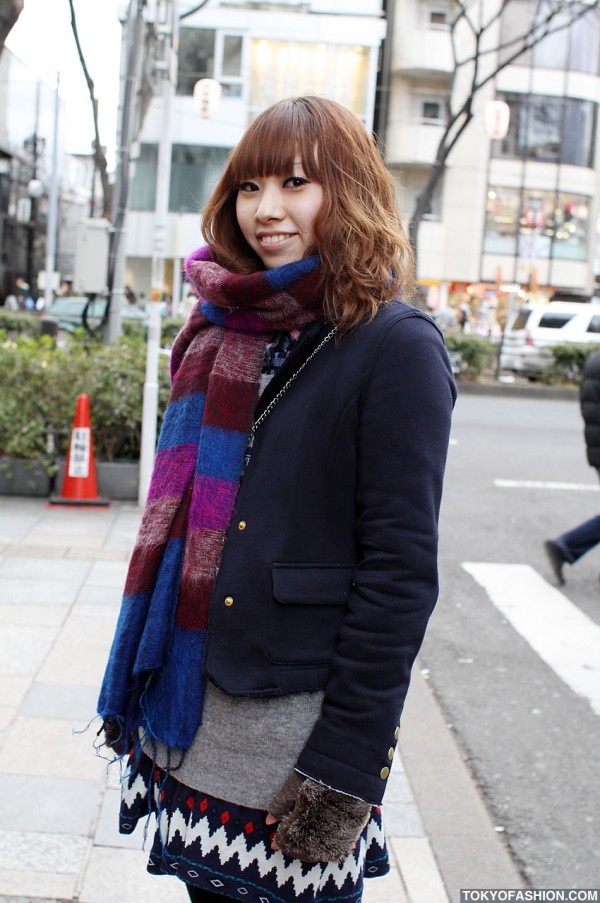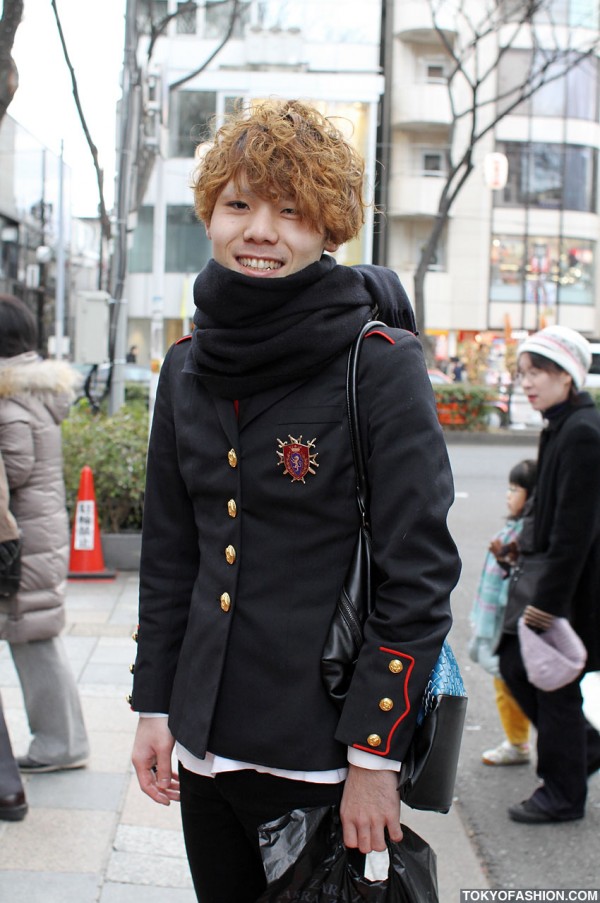 Click any of the pictures to enlarge them.