Japanese DJ in Shredded Ksubi Jeans in Harajuku
This Japanese guy with cool hair and sunglasses is a DJ named Norimi. He's wearing a top with a checkerboard pattern from Vinti Andrews over shredded black Ksubi jeans. His trendy black and white shoes are from George Cox. Other items in his black and white look are a black hoodie under a white jacket.
Norimi's accessories include handmade jewelry and an animal tail (fox?). His Vinti Andrews black leather bag is decorated with silver spikes.
We asked Norimi about his favorite shops and brands and he listed Cannabis, ADD and Banal Chic Bizarre. He likes punk and electro music.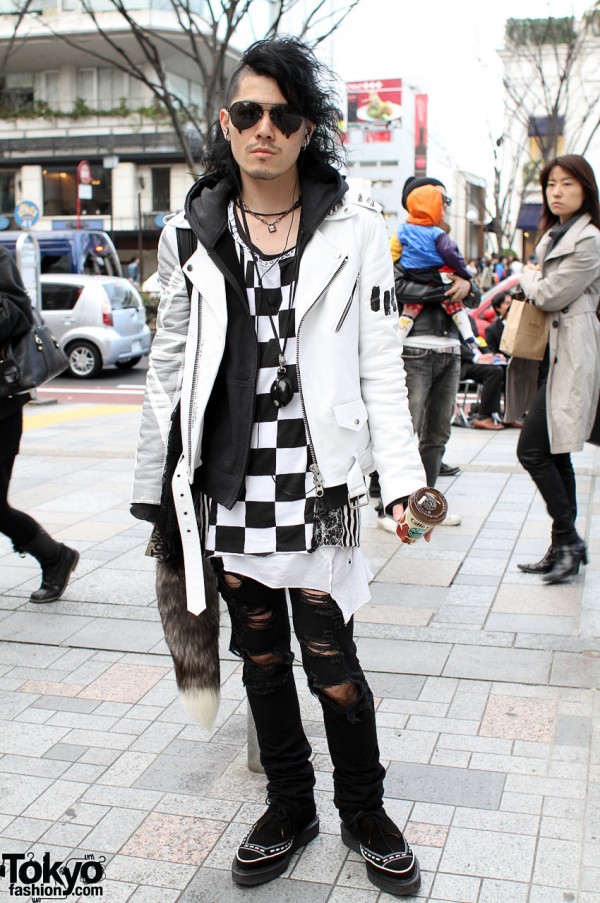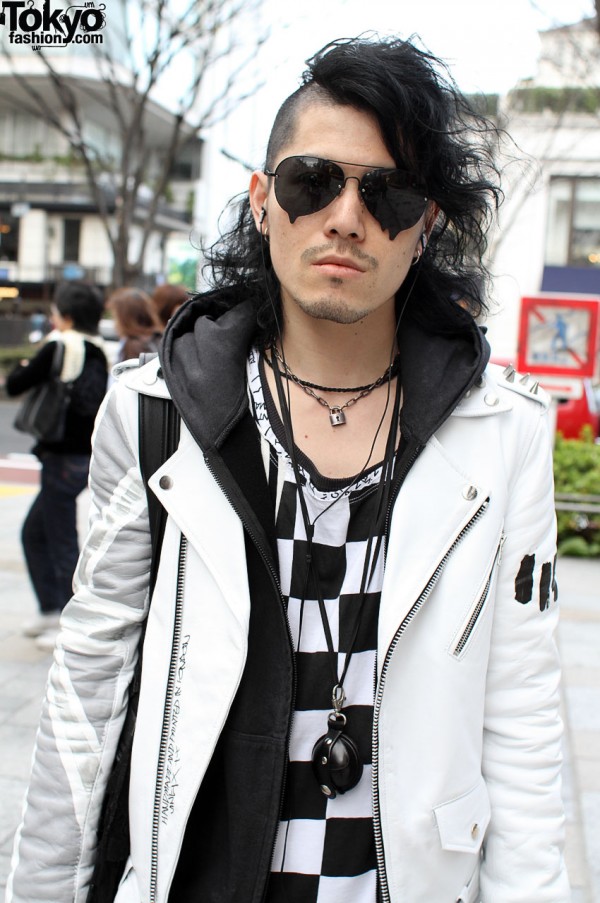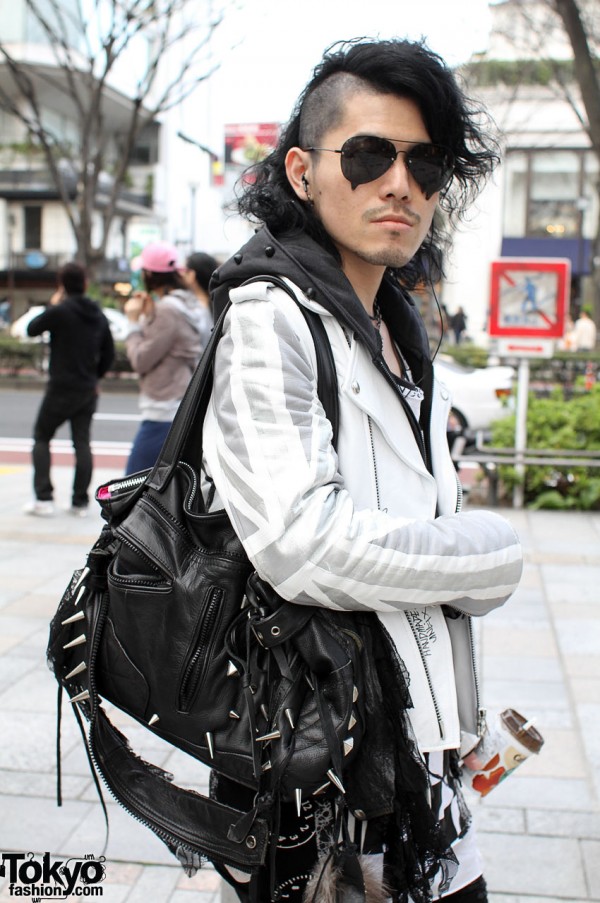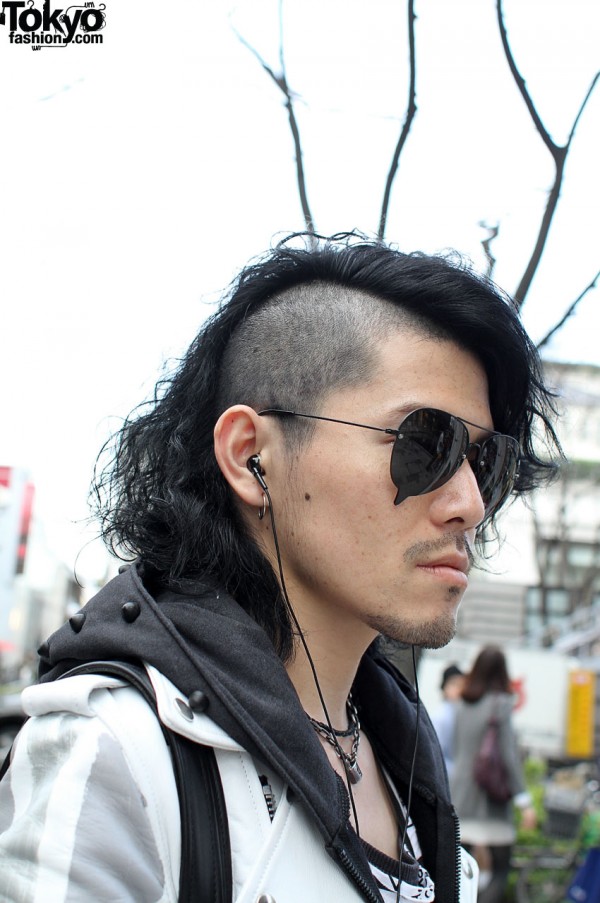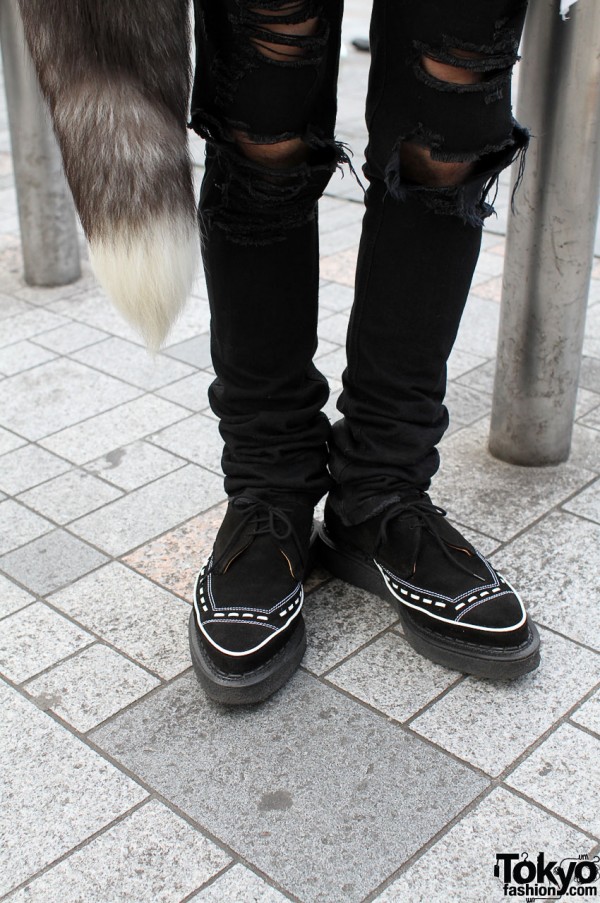 Click any photo to enlarge it.