Japanese Girl in Cut Off Shorts & Leather Jacket
This 20-year-old Japanese girl was photographed in Harajuku. She's wearing a black leather jacket with animal print lining over a black top, belted cut off denim shorts, black stockings, and black leather boots. She's also carrying a black purse and a shopping bag from Collect Point Harajuku. She told us that her entire outfit came from vintage/resale shops.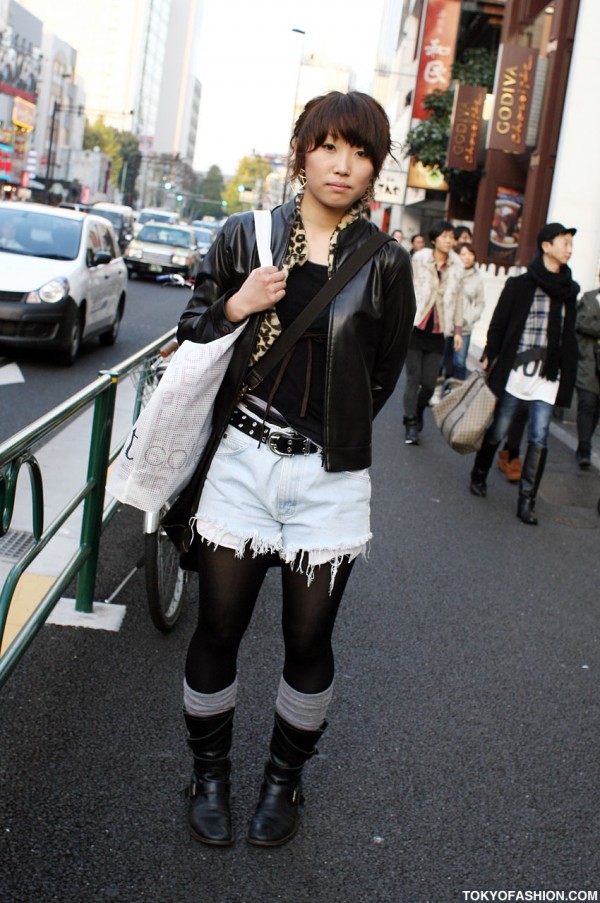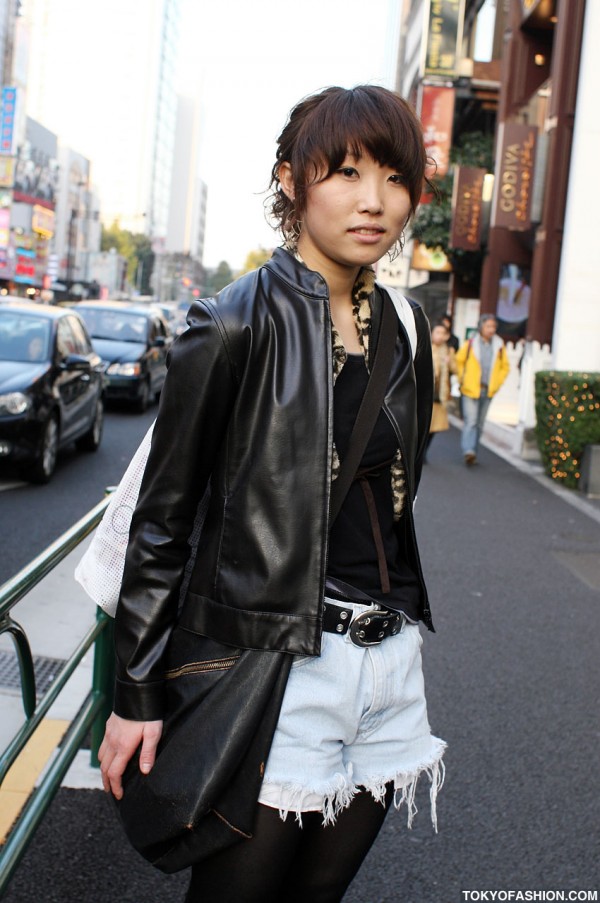 Click either photo to see it bigger.