Japanese Girl in Denim Shorts & Boots in Shinjuku
This Japanese girl was photographed in West Shinjuku. She is wearing a black and white shirt with faces printed all over it, belted denim shorts, black leggings, and boots. She's also carrying a large pink and blue bag with a cute bear from Suzy's Zoo attached to the side.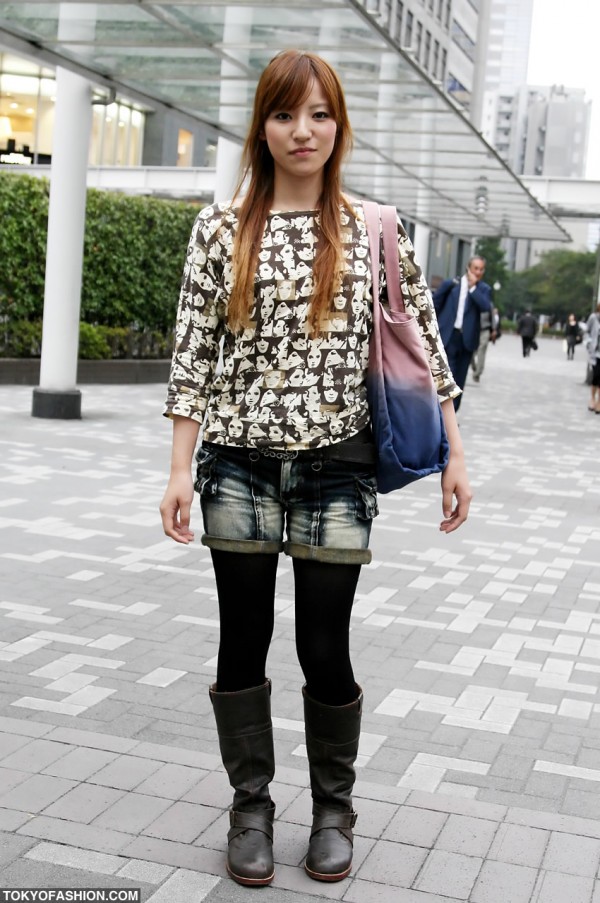 Click either photo to enlarge it.