Japanese Girl in Straw Hat & Long Tiered Skirt
We photographed this stylish Japanese girl near the Ciaopanic shop in Harajuku (that's their billboard behind her in the first photo). She's wearing a straw boater (kankanbo) hat from Casselini, a knit scarf, a jacket that ties in the front, a cool long tiered skirt, burgundy tights, and moccasins. Her accessories include a large ring and a pink/salmon purse, both from Cours de Couleur.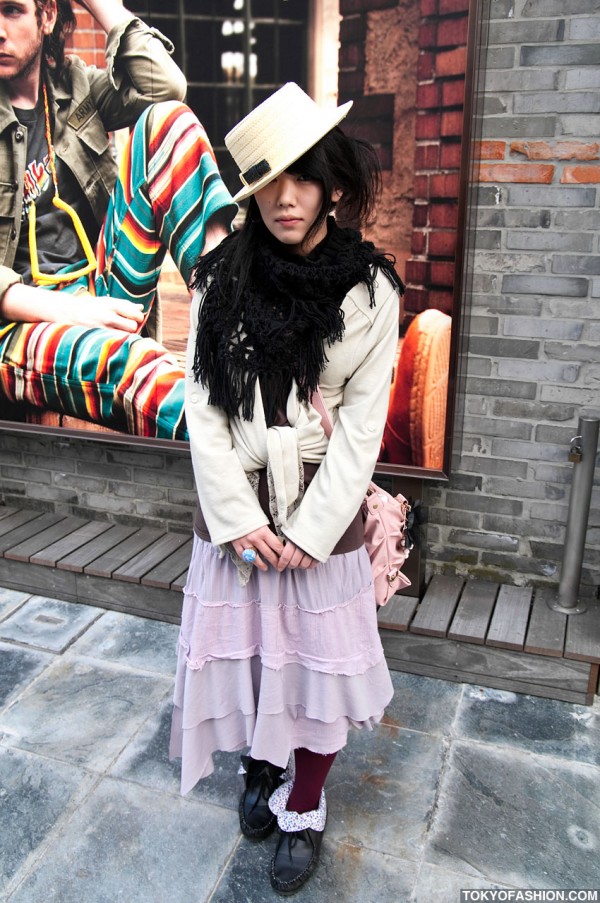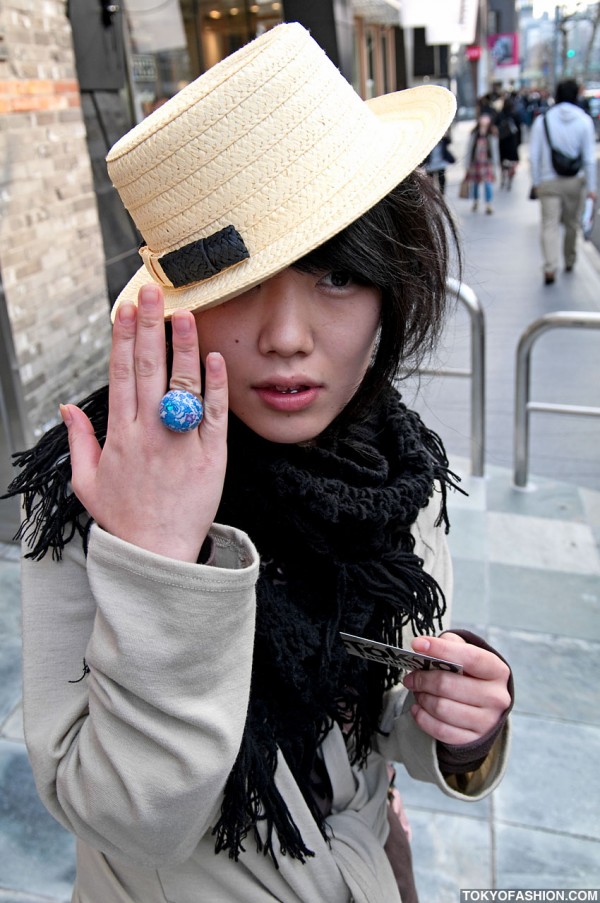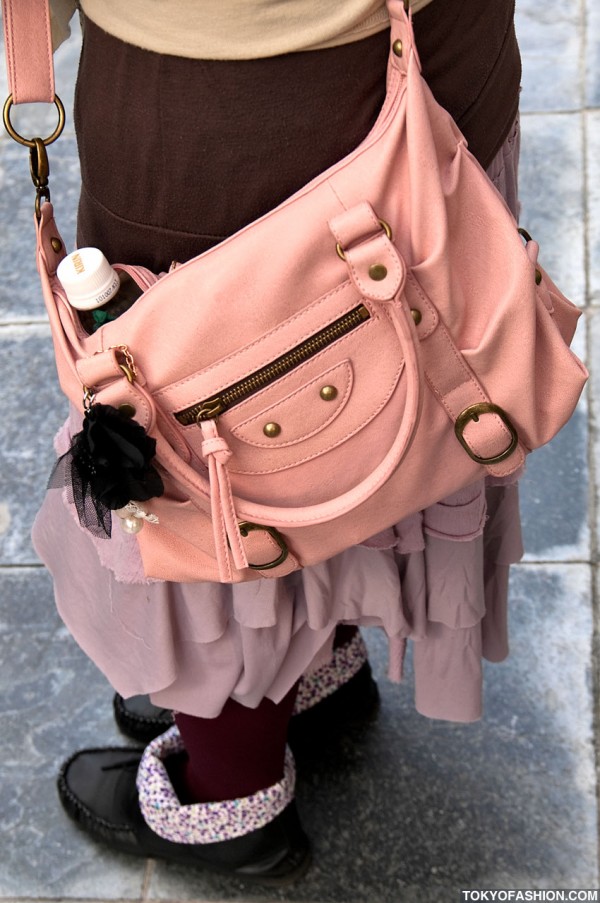 Click any of the pictures to enlarge them.